December 31, 2016  October 15, 2022
KingsIsle's 2016: A Look Back
---
Let's take a walk through memory lane and take a look at KingsIsle's 2016.
January
Firstly, the year started out with a bang – or in other words – a new hoard pack! The Witch's Hoard Pack!
Frankie Forearms pet is sighted on KI Live. Later, it's released as a cross-promotion for Rise and Destroy, KingsIsle's first mobile game!
Rise and Destroy is officially released – KingsIsle's first mobile game.
February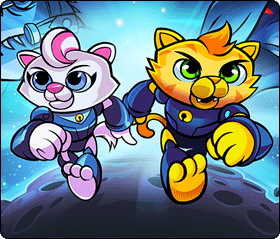 February brought forth the Friendship festival for both Wizard101 and Pirate101!
AlphaCat, KingsIsle's second mobile game, is also soft launched. The plot focuses around saving Planet Whiskar from the Empire! Team up with your favorite felines to take down AlphaCat's enemies!
In addition, KingsIsle first teases a new boss, which later turns out to be Omen Stribog!
A new concept art is teased for Pirate101, featuring who eventually becomes Captain Hande – part of the companion quests for Preisdo companions!
March
The first update of the year for Wizard101 was brought to the test realm. This update brings Daily Assignments, new key bosses (Ra, Ixcax Cursedwing and Omen Stribog), and much more!
KingsIsle had their first booth at SXSW 2016, and showed off a preview for a brand new mobile game – Everclicker! Did you go?
Another teaser for Pirate101 was released – another piece of concept art related to the Captain Hande quest chain!
April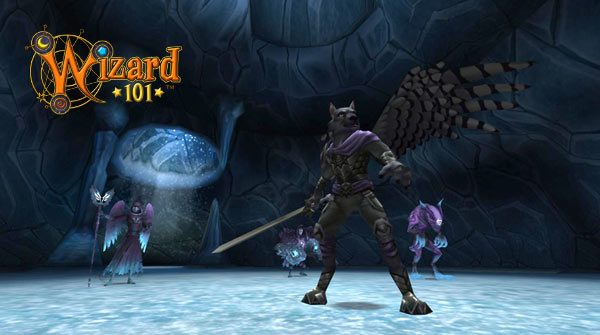 The spring update came to live realm, and brought with it a whole list of pets. This brings the total to over twenty new pets (between hybrids and normal pets!)
Fansite Festival 2016 was during the month of April, so we held a massive PvP bash as part of it – were you there?
Both games got festive April Fools items – a rubber ducky mount, and the Helm of Ultimate Protection!
The big news of the month comes from KI Live – and for Pirate101 – the exclusive first look at the second part of Valencia!
May
More hybrid hints are released via the newsletter, and result in even more hybrid finds!
You can now get spellwrit pets from the spellwrit mobs in WC, KT, MB, and CL!
Wizard101 releases the Cheesiwitz Pet Family – a group of 4 cute mice – in the crown shop indiviudally!
In addition, the Witch Hunter's Bundle is released for Wizard101 – featuring different NPCs that give a different item depending on the day!
Pirate101 relases the Valencia Part II update to test realm – also including some small changes to PvP rewards and companion upgrads!
June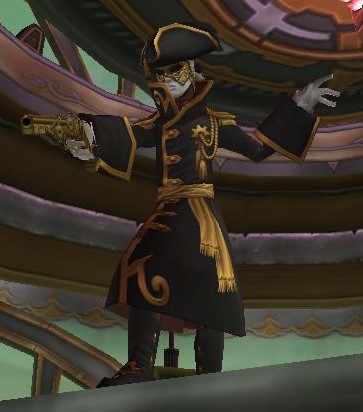 Valencia Part II is released to the live realms – bringing the level cap to level 70 – and ending the first arc of Pirate101, but not with a special twist 😉
A promotion is held alongside this, if you have a sub or purchase crowns before the end of May, you got the Steed mount in the beginning parts of June for Pirate101!
Nora teaches you 10 tips to be a better wizard – a really good article for everyone to read!
Furthermore a new Astral Unicorn mount is released to Wizard101 for 7500 crowns!
The Cuckoo Gauntlet Bundle is found for Wizard101 – and contains a Valencia themed dungeon – with some of the same scenery and characters as Pirate101.
July
A Soaring Eagle mount is released in memoration of 4th of July, along with the other patriotic items making a return to the crowns shop.
Paige Moonshade hosts her annual dorm contest – filled with twists and turns!
After a brief hiatus, KI Live returns with Falmea and Dworgyn with a new intro, a sneak peek at a new boss in the summer update – and some Pirate fun!
The Summer Update of Wizard101 hits the Test Realm – bringing forth a new level 50 elixir, a Make-A-Wish boss, new astral spells, and lots more!
In addition, three new trainable spells, Athena Battle Sight, Hephaestus, and Queen Calypso are found to be dropped from Loremaster.. and are eventually released in another way 😉
August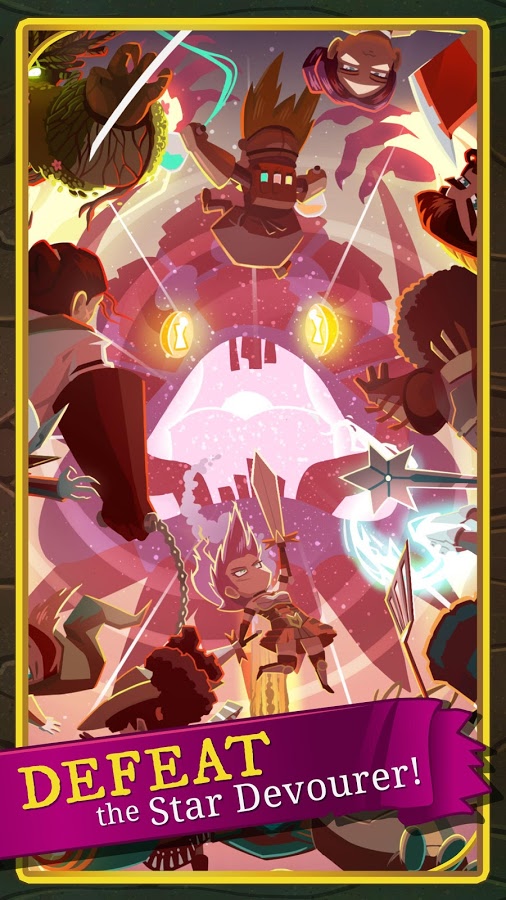 Arrrgust was filled full of contests for Pirate101 – lots of prizes were given out!
August brought the releases of school furniture packs – some of which was in the making for FOUR years – crazy to think, isn't it?
The Immortal's Lore Pack is also released – featuring the three trainable spells found from Loremaster the month before!
Another new pack found it's way to the game – the Farley's Gardening Pack – featuring the brand new Jewel Plants! There is one for each socket for jewel, and the star one in particular is quite the hot comedy. Spell-Proof Opals?
Furthermore, KingsIsle announces it's team for Extra Life 2016 – including a mystery bundle if you reach the $100 amount!
Everclicker is soft launched – KingsIsle's latest mobile game. It is the clicker genre, and focuses on you stopping the Star Devourer – unlocking new worlds every time you beat him. (If you're not famiiar with the clicker genre, it's basically mass tapping to defeat enemies and gain gold to upgrade your companions to further increase your clicking power.)
September
Wizard101's 8th Birthday brings forth brand new housing items for the occassion – gobbler themed! Even including a giant gobbler mount!
Also part of the celebration, a new fish is released to Wizard101 – the stubby shark, one for each school!
Not to be out-done by Wizard101, Pirate101 releases a new update to the test realms – including the first peek at the aftermath of the ending of Valencia Part II – the Dreadknaught instance. A turret boss initially – it turns into a dungeon after beating it and has Haywire Armadas trying to seek revenge for your actions!
Also, KingsIsle introduces ranks 4 and 5 of talents in Pirate101 – introducing new effects and a rework of the Witch Hunter talents!
AlphaCat is released worldwide! SAVE PLANET WHISKAR!!
October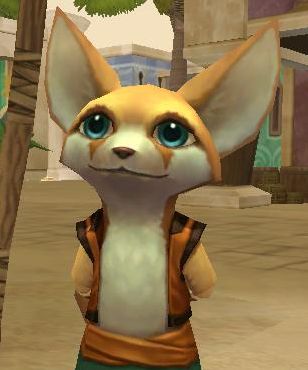 Mirage is officially teased as the next Wizard101 world!
Happy 4th Birthday Pirate101!
The Shinobi bundle is released for Wizard101 – a ninja themed bundle with the first look at Level 120 bundle gear!
A new Halloween pack is released for the season – the Gloomthorn Hoard Pack! It features TWO new mounts!
Pirate101 also recieves a new pack – the Ashes of the Armada Pack- featuring Armada companions and new Armada weapons!
November
Mirage is released to the test servers – and then the live servers at the end of the month. This update also features a Castle Magic system, new Faction Vendors, a new Pip Conversion stat, reshuffle changes, and much more!
A Celestial Carpet mount promo is held for the release of Mirage – much like the Steed promotion for Pirate101.
The "secret" bundle for Extra Life ends up being the Mirage Raider's Bundle – also including Level 120 Gear and a new bundle fish – the Qismah fish!
The Crystal Unicorn mount from the Jewel Bundle also finds it's way into Pirate101!
December
The 13 Days of the Spiral return, bringing many new items with it during it's run!

A new Krampus key boss for Wizard101 – featuring three different tiers for each type of key – and a free Yuletide Pony permanent mount for Pirate101!
The Winter Wonder Pack – featuring the adorable Snowhopper pet and Snowhopper Sleigh mount!
New mounts for Wizard101 – the Candy Cane and Snowboard mounts – and three new Pirate101 pets!

KingsIsle pairs up with Meretz – a company that focuses on earning rewards by simply walking!
All in all, 2016 was a busy year for KingsIsle. We'd like to send a thank you to:
KingsIsle – for providing us with many updates, new games, and new memories over the past year.
To the players – for always coming up with new, amazing creations – and for thoughtful, engaging conversations to further better the game.
Finally, every single reader of our articles for the past year – THANK YOU!! We'd be nothing without you guys 🙂
What was your favorite part of 2016?