Azteca Fish Location Guide

Azteca has 11 fish for you to catch. Along with these, Azteca has a new questline and two chest related spells. Keep reading on to see the new fish and new spells!
Azteca Fishing Quest
The Azteca questline opens up to those who have completed the Avalon fishing quest. If you have done so, Lucky Hookline in Wizard City will have a new quest for you. This quest requires you to go to Azteca. You'll have to catch three fish – one in the Zocalo, one in Mangrove Marsh, and one in Saltmeadow Swamp. You'll be rewarded with a spell that makes catching chests more likely, called Buoy Chests 1. The Azteca fishing quest NPC will also allow you to buy Sink Chests for 10,000 gold, which will make it less likely for you to catch chests.
Sink Chests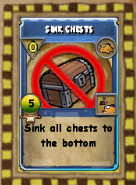 Buoy Chests 1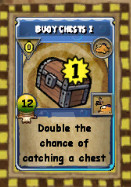 ---
Azteca Fish
The 11 Aztecan fish are as follows:
Will you catch them all?
Having a hard time finding a certain Fish in a different world?
If so, check out our guide to W101 Fish Locations!