From the ashes of Duelist101 rose Final Bastion, with a crew of both old members from Duelist101, and excited new members. We are anxious to provide the same kind of quality content that people have come to expect from Duelist101. Please let us introduce our current staff!
---
Administrators
---
Termagant

– Programmer & Chief Bottle Washer
Active in the background, helping the site run fluently. Works hard on the Pet Calculator and the Training Point Calculator.
Dawny

– Community Manager and Discord Administrator 
A man of many titles, you'll find Dawny most often on his grandmaster Balance either playing in a Tournament or lurking in the Arena, AFK-spinning in a corner while waiting for the next Turn-Based Tournament (No, I'm just admiring the walls -really!). Favorite activities are using misthead's carefully hoarded TC, admiring his position on the Tournament Leaderboards and engaging the community by organizing events and stuff. Currently on hiatus from Wizard101, but still very active behind scenes organizing thingies for Final Bastion!
Dawny on Twitter — Articles by Dawny

TheRavenTamer

– Editor, Writer & Co-glue
With his main focus in Wizard101 PvE, you will find Cody knee deep fighting one of the Spiral's major bosses with an army of wizards at his disposal. Proficient in quite a few other areas of the game such as gardening, fishing, and most of all monstrology. Why monstrology? He chases after every single creature out there and catalogues them for all to see!
TheRavenTamer on Twitter — Articles by TheRavenTamer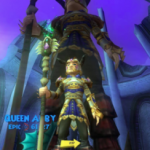 Patrick

– Minority Report



Patrick enjoys sharing insights about optimizing various activities in Wizard101 and Pirate101. He helps out with technology and often covers new dungeon/boss strategies and speed runs after story updates.
---
Editors
---

Eric Stormbringer

– Pirate101/Wizard101
A Wizard 101 player since 2009, Eric has always enjoyed PvP at the level cap. Known for his contributions to Storm PvP, Eric is nonetheless knowledgeable about all max level schools, tactics and gameplay styles. Eric loves analyzing the nitty gritty of spell and game mechanics, particularly as they apply to 1v1 PvP and can often be found offering feedback and suggestions on a variety of platforms.
Eric on Twitter — Articles by Eric
Matthew

– Pirate101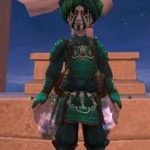 Matthew is an avid Pirate101 PvP'er, having been active in the ranked scene since the release of Valencia part 2. He is a swashbuckler main, reaching champion in many of the recent PvP seasons. He also dabbles in privateer, buccaneer, and musketeer PvP. When he's not consumed by college assignments, you can find him in the Brawling Hall or Spar Chamber, waiting (often in vain) for a ranked match. His goal is to help breathe life back into the Pirate PvP scene. Matthew also participated in Wizard101 PvP when 110 was the level cap on his max level death wizard, Luke Death.
Matthew on Twitter — Articles by Matthew
Nick

– Honorary Member



Founder of the original "Duelist101", Nick stepped out of retirement when trouble arose and helped the staff get back on their feet. No clue where we'd be without him; here's to hoping Nick drops by every once in a while!
Nick's Twitter — Articles by Nick
---
Authors and Staff
---

Alex Thunderstaff

– Pirate101/Wizard101
Alex Thunderstaff once started on the Duelist101 community section and became an official author thanks to a recommendation from Nora, becoming the youngest member to have joined! Alex can often be found streaming on twitch or making youtube videos. Currently working on an unBEElievable project….
Alex's Twitter — Articles by Alex
BiG BaD WoLFY

– Pirate101
WoLFY is a veteran in the Pirate101 PvP Community. His notorious swashbuckler is a seasoned PvP Champion and has won multiple tournaments on Pirate101 Central. He enjoys frequent sparring with multiple classes to keep his PvP skills sharp and experimenting with different companions and strategies. When he's not caught up in irl things, he loves helping newer players learn the ropes and sharing his knowledge of PvP with others.
WoLFY on Twitter — Articles by WoLFY
Dese/Destiny

– Wizard101
Destiny is an ice wizard who travels the Spiral with the companionship of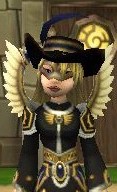 her snow beast Isabella. Once a pvper, but now all she has to show for those days is trophies. Now, she's more into exploring the Spiral and seeing what it offers. Destiny loves training pets in her free time. When not traveling the Spiral, you can find her hunting for shiny, fluffy, or cute items to decorate her Wysteria Villa. She will most likely greet you with a cheery meow if you find her in the Spiral. Can be found sometimes stuck in a tree during Christmas.
Jeremy Ravenhunter

– Wizard101
Originally from the .uk server, Jeremy migrated to .us, seeking new challenges. His first school was Death and it has remained his favorite throughout the years. He loves Legendary PvP and is never afraid to try new and crazy things. With good analytical skills and a deep understanding of game mechanics, Jeremy is able to break down many tough and complicated situations.
Logan

– Pirate101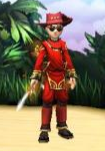 Pirate101 Player and enthusiast ever since the game announcement in 2012. He's also a PvP Champion for all Pirate101's Ranked PvP Seasons. He makes guides in order to help and reach out to the Pirate101 Community. His goal is to bring Pirate101 back to how it used to be, with a stronger and greater community than ever. You can always find Logan in the Brawlin' Hall or Spar Chamber or near the Team Up Ledger.
NinjaPikmin

– Pirate101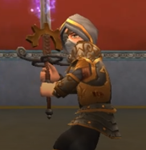 A former Wizard now a Pirate, NinjaPikmin has been around since the beginning having participated in dozens of tournaments for both games. Experiencing the many states of the game has given him thorough insight into the Buccaneer class's strengths and weaknesses. With nothing to hide, he uploads all his matches on YouTube so that the community can improve from his mistakes and learn from his victories.
NinjaPikmin on Twitter — Articles by NinjaPikmin
Timid Angel – Wizard101/Pirate101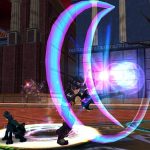 Timid  is one to hop between his adventures as a pirate and wizard. Interested in the different, more random aspects of the spiral, travelers will usually find Timid farming at random locations for one thing or another. You will usually find him sailing across the sky's near Scrimshaw, fighting with all sorts of different companions, looking for new outfits for his wizards, advocating for Moon magic in the Commons, or just spinning around AFK on his sloth. A collector of mounts you will always find Timid swapping between mounts constantly but will always gravitate back to his death's trusty Vulpine Avenger
Timid on Twitter — Articles by Timid
James Earthwalker – Wizard101
As long as there's been a Spiral, this wandering Theurgist has always been there to lend a helping hand. A completionist at heart, James strives to be the best he can be by collecting spells, badges, Animus, and everything in between. While not the best at PvP, he is an eager learner and an equally passionate explorer. If you happen to come across him, feel free to say hello; this wizard has plenty of stories to tell!
James on Twitter — Articles by James
---
Trial Staff
---
Immortal Slayer – Wizard101

Interested in data about Wizard101, Talon is on a quest to learn as much as possible about Wizard101 that he can possibly learn. When he's not questing or helping someone, you can typically find him testing various concepts and ideas to see how they can help others and himself.
Immortal Slayer on Twitter — Articles by Immortal Slayer
---
Contributors
---