June 22, 2016  March 9, 2023
Cuckoo Clock Gauntlet
---
Released in the Summer of 2016 just like the long awaited Valencia update in Pirate101, the Cuckoo Clock Gauntlet brought a taste of Valencia to Wizard101. For $39 you can get a wide variety of unique items including another gauntlet to place in your castles and play along with other players! The Cuckoo Clock Gauntlet comes with the:
Dragoon's Attire
Dragoon's Rapier
Clockwork Courser
Battle Cherub
Great Clock Gauntlet
5000 Crowns or 1 month membership
Dragoon's Attire
---
The gear set found in this bundle is currently available from level 0 to 110, differing every 10 levels as you can preview below. Additionally, it follows the same trend we've been seeing lately when it comes to stats – offensive hat and boots, and defensive robe. Something worth noting are the item cards offered from the gear. The Legion Shield item card at higher levels is intriguing just because of the amount (-45% universal resist to all allies).
Dragoon's Rapier
---
A weapon aimed extremely at offensive stats, the Dragoon's Rapier! It offers a decent amount of critical with a good amount of pierce and universal damage which we don't see quite often paired together on weapons. That and the maycast Shift Margherita spell that does moon damage to all enemies. Don't forget to take a look at its sharp design!
Clockwork Courser
---
My personal favorite mount in Wizard101! The Clockwork Courser mount is a well-designed mechanical horse creature that can also be dyed at the Wizard City Dye Shop in Shopping District. Moreover, it offers an additional +2% universal pierce with the regular +40% speed.
Battle Cherub
---
Kind of creepy looking, but perhaps that is a good thing? The Battle Cherub is an impressive starter pet for life wizards as it offers a wide variety of talents aimed more towards the life school. However, the Guardian Spirit item card is what got my attention as that is quite an exclusive and powerful spell that Kingsisle just slapped on a pet.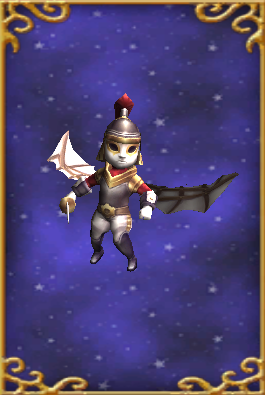 Battle Cherub Talents & Statistics
Life Assailant
Pain-Giver
Wise
Steadfast
Sharp
Life-Eye
Hearty
Cycle of Life
Life-Bringer
Armor Breaker
Great Clock Gauntlet
---
Moving on to the highlight of the bundle, the Great Clock Gauntlet. This is a dungeon you can access after placing it in your castles just like other traditional dungeons such as Winterbane. Currently, there are 6 different tiers available for this dungeon and we went to learn more on the toughest tier. Check out the details about the creatures, cheats and also the drops you can get below!
Tier 1 – Levels 1-19

Tier 2 – Levels 20-39

Tier 3 – Levels 40-59

Tier 4 – Levels 60-79

Tier 5 – Levels 80-99

Tier 6 – Levels 100+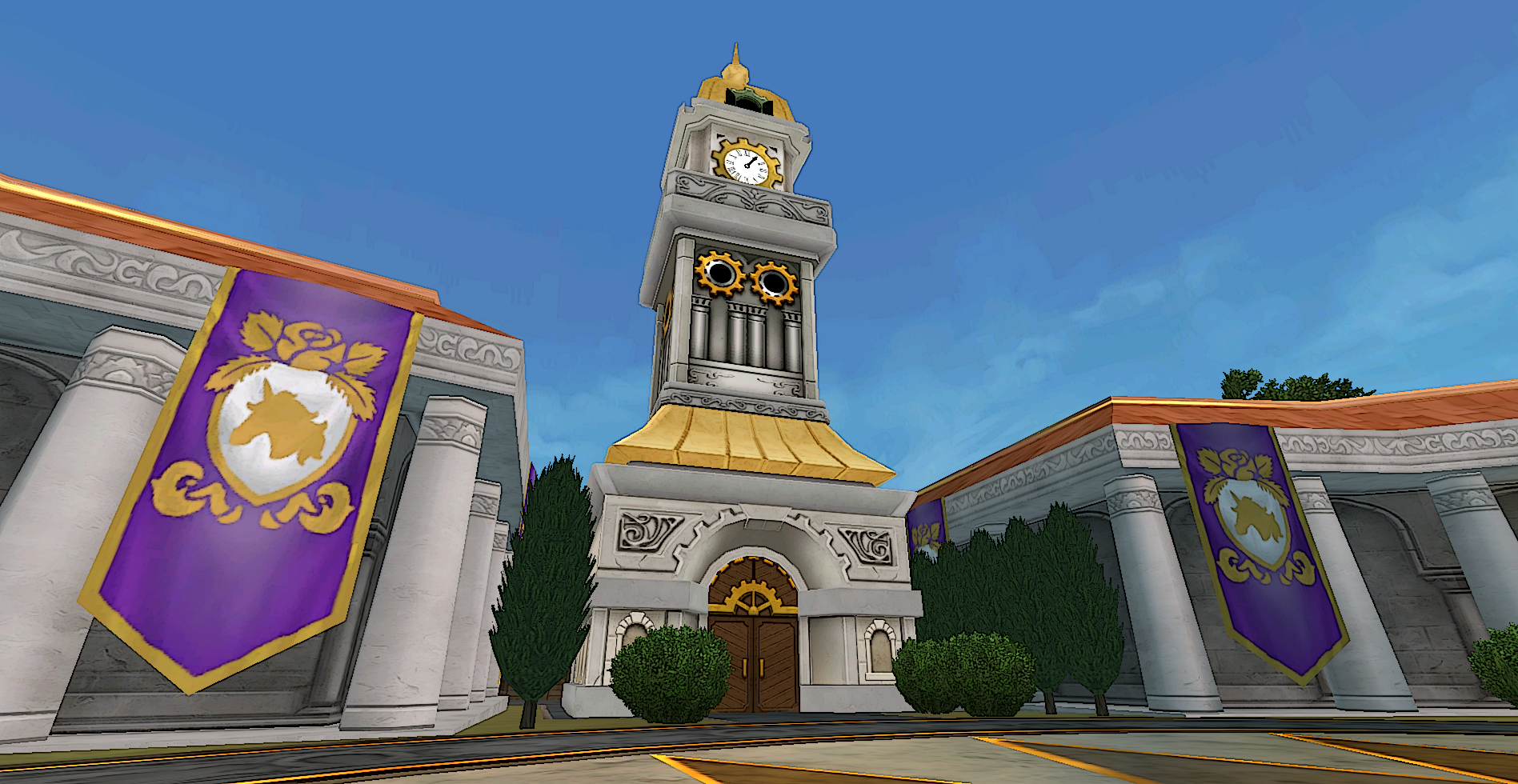 Clockworker – Rank 12 Balance – 3,240HP

Clockworker – Rank 12 Balance – 3,415HP
Clockwork Spanner – Rank 13 Elite Life – 3,240HP

Lugs – Rank 14 Elite Ice – 4,035HP
Clockworker – Rank 12 Balance – 3,240HP
Cheats:
Tardiness will trigger a Mana Burn cast on the late comer.
Feints are switched so that it hurts the caster more.
Dispels are cleansed off.
At the start of round one, Lugs will interrupt cast a -99% tower shield and will keep recasting if removed by any means. It can be countered by piercing through or removing it on round 4.

Lucia – Rank 15 Star Boss – 5,045HP
Cheats:
Tardiness will trigger a Mana Burn cast on the late comer.
Feints are not allowed.
At the start of round one, Lucia will interrupt summon Clockworker minions to her aid.
All positive wards and charms on your team will be stolen by Lucia every four rounds.
Placing any trap on the enemy team will result in a spam of blades by Lucia on her team.
Platinum
Phoenix Hoard Pack gear
Golem treasure cards
Bronze Golem pet
Clockwork Flower gardening seed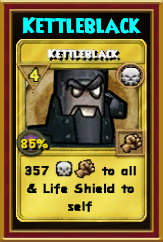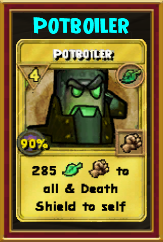 What are your thoughts of the bundle?
Leave your comments down below!