November 29, 2015  October 1, 2018

Wizard101 Rasputin Farming Р4 Rounds
Rasputin is the only source of some of the best gear in Polaris (check out our Rasputin gear guide if you'd like to to see for yourself!).
We wanted to share a 4-round approach that we've found effective.  We buff a hitter to take out Rasputin on round 4 while another wizard takes out the minions in the second round.  It's worked consistently and doesn't require a lot of concentration.
We also list an alternative strategies (healing first round) below, since variety is the spice of life!
Team
The hitter can be any school, assuming they have sufficient damage and pierce (see below).
At least one wizard, which we'll call the Minion Killa, must have 6%+ pierce (ideally 21%+ pierce) and a 4-pip AoE.  It's helpful if this wizard is a different school than the hitter.
At least one wizard must have elemental or spirit blades trained (depending on the school of the hitter).  This can be the same wizard as the Minion Killa.  Ideally two wizards have them trained.
That's it!
Hitter Damage Boost and Pierce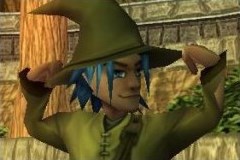 We've listed the damage boost needed by the hitter below, assuming you use the buffs recommended later in the article.
If your hitter has 21%+ pierce, we assume you use a Colossal enchant.  Otherwise, we assume you will use an Unstoppable Treasure Card enchant for the 15% pierce.
If your hitter is under 20% pierce and you want to use Colossal, you'll need to add roughly twice the difference to the damage listed (e.g., if their pierce is 17%, you'll need to add 6% (20% Р17% = 3% * 2 = 6%).
Lastly, if you use weaker blades than the ones listed, you'll need to add roughly twice the difference to the damage listed too (e.g., if you use a 30% blade instead of the 40% listed in the guide, you'll need to add 20%).
Buffs
You'll typically need to buff the hitter 10-11 times.  We'll use the term "tri-blades" to refer to elemental or spirit blades and "tri-traps" to refer to elemental or spirit traps.
There are many combinations of buffs you can use.  We've listed our recommendations and other options below.
Decks
Before the battle, we suggest that your team figure out which buffs each wizard will cast to ensure no overlap.
Strategy Details
When you enter Horizon Hold, have the hitter port to their house and then use Dungeon Recall.  This will make them last in the battle.
One wizard should be assigned to cast Melt (Ice Dispel) on Rasputin, to avoid his 7-pip group Frostbite with stun.  If you are first in the battle, we suggest casting it second round (or later if he uses his pips first round).  If you are second in the battle, we suggest casting Melt first round.
For round 1, everyone should blade the hitter (except if the Dispeller casts Melt).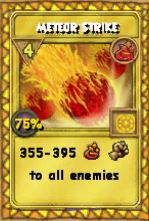 For round 2:
The Minion Killa should cast a 4-pip AoE to take out the minions (hence their incredibly creative name!).  We suggest enchanting it with Unstoppable to minimize fizzles
Trap Rasputin if you have any traps "assigned" you
Otherwise, blade the hitter
For round 3, everyone should blade the hitter.
For round 4:
Your healer should heal (usually Rebirth or Unicorn)
Your hitter should hit
One wizard should feint
The other wizard should buff the hitter or, if the hitter is not using an AoE, cast a 4-pip AoE before the feint (this is why we suggest having 2 Wizards with 4-pip AoEs and feints).
If anything goes wrong, your Minion Killa can cast a 4-pip AoE on round 4 and you can take out the Rat in a turn or two.
 
Strategy Alternatives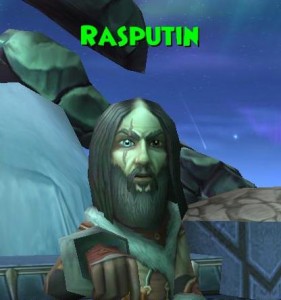 Storm Hitter 3-Rounds
You can sometimes finish the battle in 3 rounds if the following conditions are true:
You have a Storm hitter with 97%+ damage and 31%+ pierce
You use a potent feint
Your team has first turn (otherwise you will get wild bolts on round 3)
In this case, the Minion Killa would buff on turn 2 and the hitter would hit on turn 3.  You can either cast melt or heal but not both.
We've typically preferred the 4-round approach since it's a bit safer.
Healing Minions
If 10 buffs is enough for your hitter, some people like this strategy as well:
Round 1: The first 3 wizards heal (e.g., Sprite).  The hitter blades.
Round 2: all wizards buff
Round 3: all wizards buff
Round 4: buff, heal, feint, hit
Happy Farming!