February 11, 2017  December 10, 2022
Picking the Locks
Omen Stribog
---
Have you had a chance to engage in a fierce battle with Omen yet? If you are lvl 110, there is one of the greatest challenges in the Spiral waiting just for you. While you don't necessarily have to be that level, however, it is highly recommended. Furthermore, if you're not looking for a challenge, just take a look at the rewards below, they ought to convince you!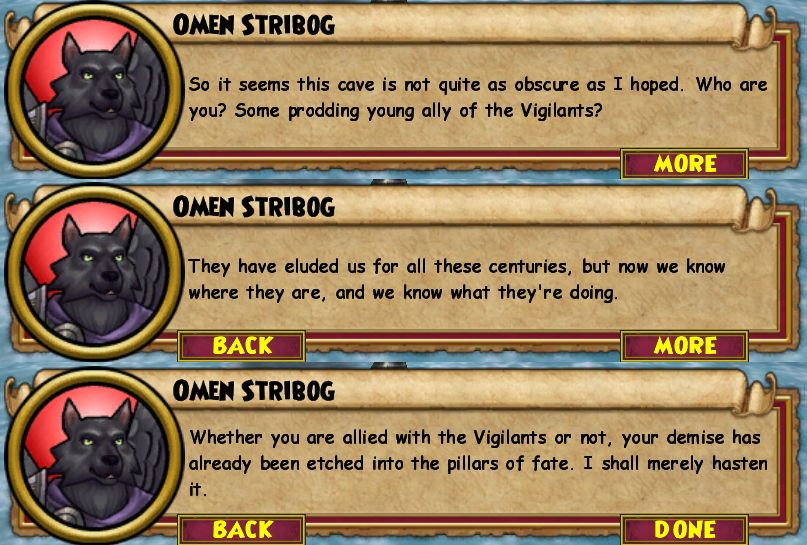 Head on over to the River of the Frozen Tears in Polaris (use the teleporter so you avoid an awkward run in with Baba Yaga). In order to battle Omen you will need a Stone Skeleton Key! Presently, if you require a stone key, see our guide for drop locations.
What to Expect!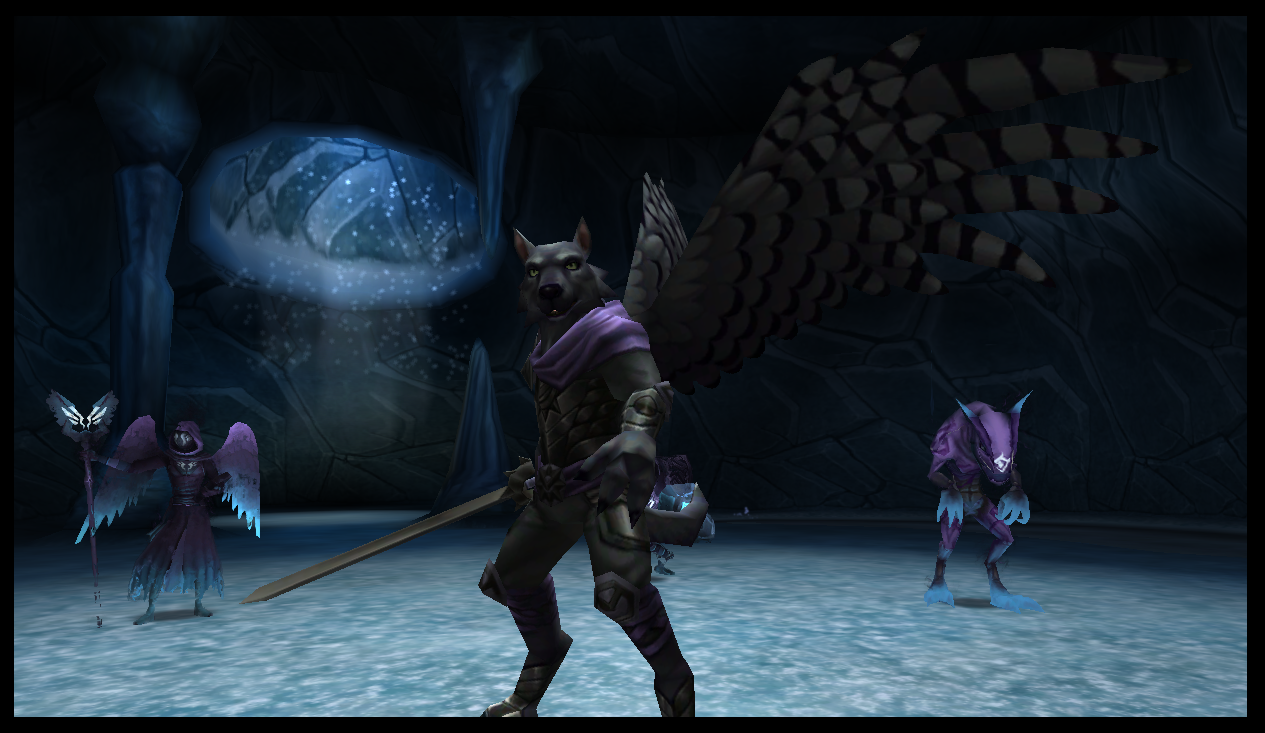 Omen Stribog
Rank 17 Shadow Boss – 32,000 hp
Omen, the leader of this shadowy gang, has quite the nasty punch. He mostly uses Shadow Creatures to attack which is practically a ticking time bomb to the targeted wizards. He also has a natural attack that will do 1000+ damage and drain 100% of the attack.
Dark Seraph
Rank 17 Shadow Boss – 20,000 hp
This one posseses no real threat. In fact, Dark Seraph will spend most of the time healing, but it does have some 'interesting' attack spells residing in its spell deck. Additionally, for every heal that is cast from Seraph, an absorb will be cast on all the bosses.
Dark Fiend
Rank 17 Shadow Boss – 14,400 hp
The team's main hitter! Prepare yourselves for some serious balance damage because this one hits hard. He pops auras, explodes pips and has Shadow Shrike's pierce (+50%). His biggest hits are Nested Fury, Gaze of Fate and Judgement.
Dark Sentinel
Rank 17 Shadow Boss – 80,000 hp
The tank, and also your main problem! He will absorb 75% of the damage that is directed at the other bosses, and remove any blades you cast. His spell deck is made up mostly of shields and spells like Winter Moon and Abominable Weaver. Therefore, he should be the first to go.
The Cheats

Like every other boss in Polaris, Omen doesn't like if you don't join on the first round and will therefore use an enhanced Mana Burn on any wizard that joins late.

Unfortunately, if you want to use a Feint in this battle you will have to come up with some trickery of your own, aka Indemnity! Just enchant your Feint with Indemnity and you're good to go!

Strangely enough, this cheat shows that Omen must think we are some sort of blade wielding jesters since whenever we cast a blade he pronounces that line. As soon as any type of charm is cast, the Dark Sentinel will cheat cast a Shadow Enfeeble on the recipient of the single positive / negative charm. If the charm is cast on more than one person, only the caster will be enfeebled. For instance if Bladestorm or Virulent Plague are cast, only the caster will be subject to Enfeeble.
Under those circumstances this can only be countered once, with an Aegis protected blade cast on someone other than yourself. This is because the Dark Sentinel actually enfeebles twice (once on recipient and once on caster). The rest of the blades have to be Bladestorms cast from players other than the hitter.
Additionally, this cheat will enfeeble the enemies as well, so spam weaknesses or dispels on bosses that have charms on them 😉

If you cast a Shadow spell, Omen will interrupt and cast a moon spell that will increase your backlash to +40. As a result, I recommend to avoid using Shadow spells in this battle unless really necessary.
The Strategy
---
One of the best strategies you can use to defeat Omen and his gang is to trap stack the Dark Sentinel. Bring any different trap you can think of (except feints) and co-ordinate your deck with your team. Having a balance wizard on your team can be quite helpful for the Hex traps and Bladestorms. Also, it won't hurt to have a reliable healer as their hits tend to get out of control.
You can adapt your strategy for any school hitter, but fire wizards are known to thrive against Omen for their Backdraft trap and boost on the Sentinel.
Don't be late, join on the first round! In addition, I suggest using a strategy somewhat similar to this:
| | | | | |
| --- | --- | --- | --- | --- |
| Round | Wizard 1 – Sun | Wizard 2 – Eye | Wizard 3 – Star | Wizard 4 – Moon |
| 1 | Trap | Trap | Trap | Trap |
| 2 | Trap | Trap | Trap | Trap |
| 3 | Indemnity Feint | Trap | Trap | Aura |
| 4 | Shatter | Aegis Blade | Bladestorm | Single Target Hit |
| 5 | Indemnity Feint | Blade | Blade | Blade |
| 6 | Blade | Blade | Blade | AOE Hit |
Be creative with this! Sometimes it's better to prolong the match by a round or two and not be sorry. You don't have to follow it to the letter. Sometimes you will want to heal instead, or there will be rounds where the Sentinel stuns someone with Winter Moon. Bubble / Global spells can be helpful, but be careful with them as they count as blades and the Sentinel will cast his signature enfeeble on the caster.
A lot of things can go wrong. The bosses might focus on someone and significantly reduce their health or defeat them, or maybe your hitter fails to kill because of some reason or other. Still, that doesn't mean you should quit. Keep up the strategy and add to it anything you'd like, such as healing.
The Drops
---
The drops from this battle might be of interest to you, and you might actually find them quite useful. The decks are the best, mastery amulets can be handy, and the mounts are to die for (which might actually happen in this battle)! Other gear might not be the best out there, but it can definitely be helpful in your adventures.
Note: Any socketed jewels you might notice don't necessarily drop from Omen.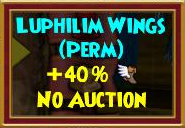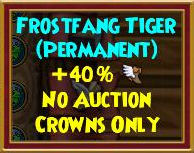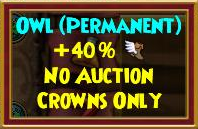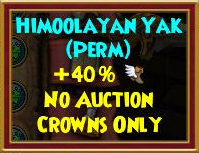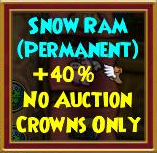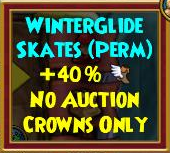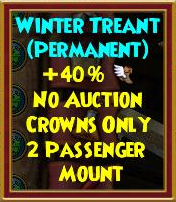 Ice Bird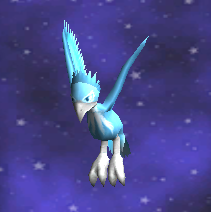 Proper Penguin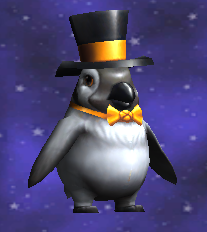 Snow Beast
Ice Floe Siren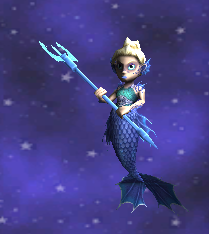 Polar Fox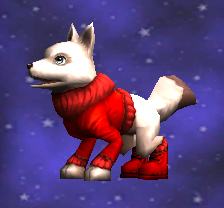 White Winter Owl
Lustrous Pip Opal +10%
Amber
Mote reagents
Gold Skeleton Key
Artisan's Socket Wrench
Master's Socket Wrench
Furniture from Ice Furniture packs in the Crown Shop
A Preview…
---
Below is a video I made myself previewing an Omen Stribog run according to the strategy stated above. When recording this video, I am Quad-Boxing (running 4 accounts at the same time) which is why screens keep changing.

After defeating Omen for the first time, you will be awarded the badge 'Omen's Adversary'.
What do you think of Omen?
Do you want to see more similar content in Wizard101?