October 13, 2017  March 26, 2023
Gloomthorn Nightmare Pack
---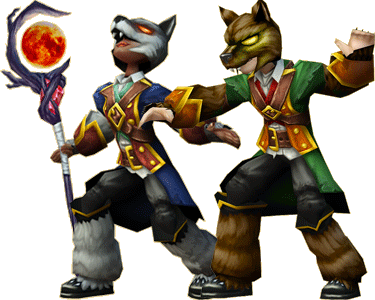 There are several versions of the Halloween pack, added throughout the years. In this article, we look at the Gloomthorn Nightmare Pack, which was initially released in 2016 and later updated with a bunch of new items in 2017. In addition there are the original Nightmare Pack from 2011, the Harrowing Nightmare Pack from 2014 and the Elven Nightmare Pack from 2018.
Headless Horseman Spell
---
This pack includes a chance to drop the Headless Horseman spell! This is a must-have for all Death wizards, and especially OP in low level PvP. In addition to its usefulness, it also looks amazing! This spell can also be obtained from the Loremaster during the Halloween festivities in the Spiral.
Mounts
---
Initially, you could only obtain the Gloomthorn Vine and Bat Swarm mounts, however with the 2017 pack update you can also get your hands on the All Souls Pegasus mount. The mounts come with the regular speed of 40% and aren't dye-able. Check out the spectacular mounts below!
Gloomthorn Vine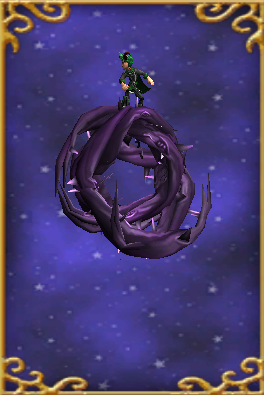 Bat Swarm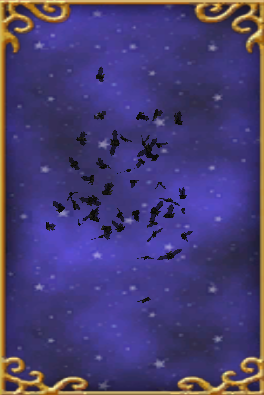 All Souls Pegasus
Jack-O-Lantern & Frankenbunny Bride Pets
---
The Jack-O-Lantern pet was how the Headless Horseman spell was firstly introduced as a pet item card, however due to popular demand it made its way as a permanent spell. Later in 2017, the Frankenbunny pet you obtain from the Halloween quest from Dworgyn got some very good news – the Frankenbunny Bride pet! Somehow, both are spooky yet adorable.
Jack O Lantern
Item card: Headless Horseman at Baby
Jack-O-Lantern Talents
Pip O'Plenty
Death-Eye
Mana Boost
Sprite Queen
Health Bounty
Death-Boon
Distract
Death-Away
Deathblade
Charm Chopper
Frankenbunny Bride
Item card: Water Elemental at Baby
Frankenbunny Bride Talents
Pip O'Plenty
Storm Assailant
Mana Gift
Spritely
Durable
Health Gift
Drop It
Disarmament
Smoke Screen
Storm-Giver
Gloomthorn Nightmare Pack Gear
---
The werewolf set is a stitch to die for! Unfortunately, the same cannot be said about the stats. The gear is noteworthy stats wise, but nothing too impressive that you might want to specifically hunt for. From the All Souls set, I consider the boots as an offensive stat item while offering some always useful item cards – blades.
Grey Werewolf Skullcap

Brown Werewolf Skullcap

Black Werewolf Skullcap
Grey Werewolf Fursleaves
Brown Werewolf Fursleaves
Black Werewolf Fursleaves
Grey Werewolf Leggings
Brown Werewolf Leggings
Black Werewolf Leggings
All Souls Hat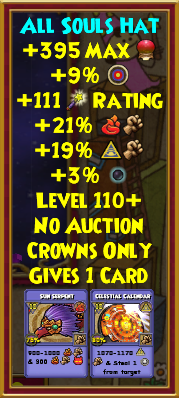 All Souls Headwrap
All Souls Skullcap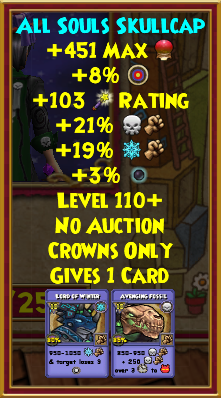 All Souls Splendor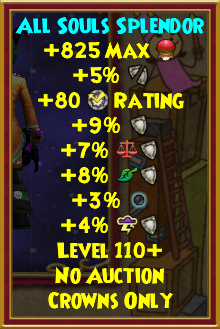 All Souls Finery
All Souls Boots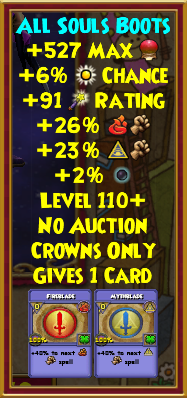 All Souls Moccasins
All Souls Walkers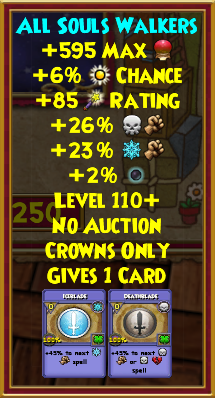 Weapons
---
Currently missing one from both the Werewolf and All Souls weapons. Interesting maycast spells, amazing aesthetics, but the stats fail these weapons. One will definitely want to go after these weapons for stitching purposes as the Werewolf staffs have a very unique look and the All Souls weapons are unique as a weapon type.
Blue Moon Staff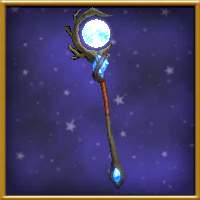 Hunter's Moon Staff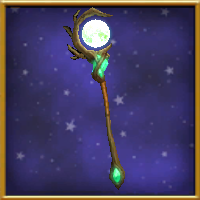 All Souls Calavera Wand
All Souls Cranium Wand
???
All Souls Skull Scepter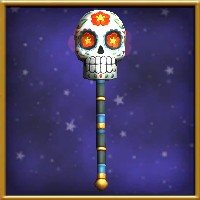 Hairstyles
---
Two unique hairstyles were introduced with the 2017 update of this pack – The Unicorn's Mane and The Coiffed Giraffe. These can only be obtained in this pack, so if you need that one in a million look or you just want to add them to your collection, don't wait too long!
The Unicorn's Mane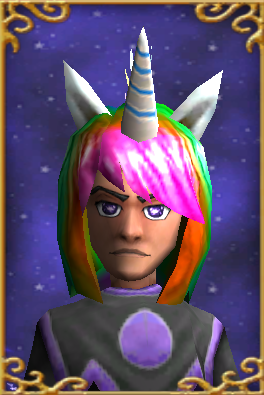 The Coiffed Giraffe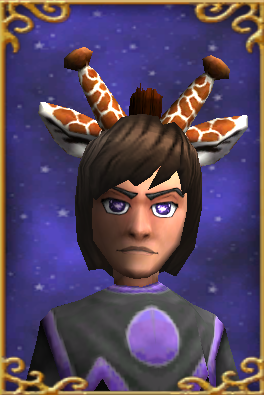 Get your hands on the Gloomthorn Nightmare Pack before it leaves the Spiral!