Premium Chapters in Pirate101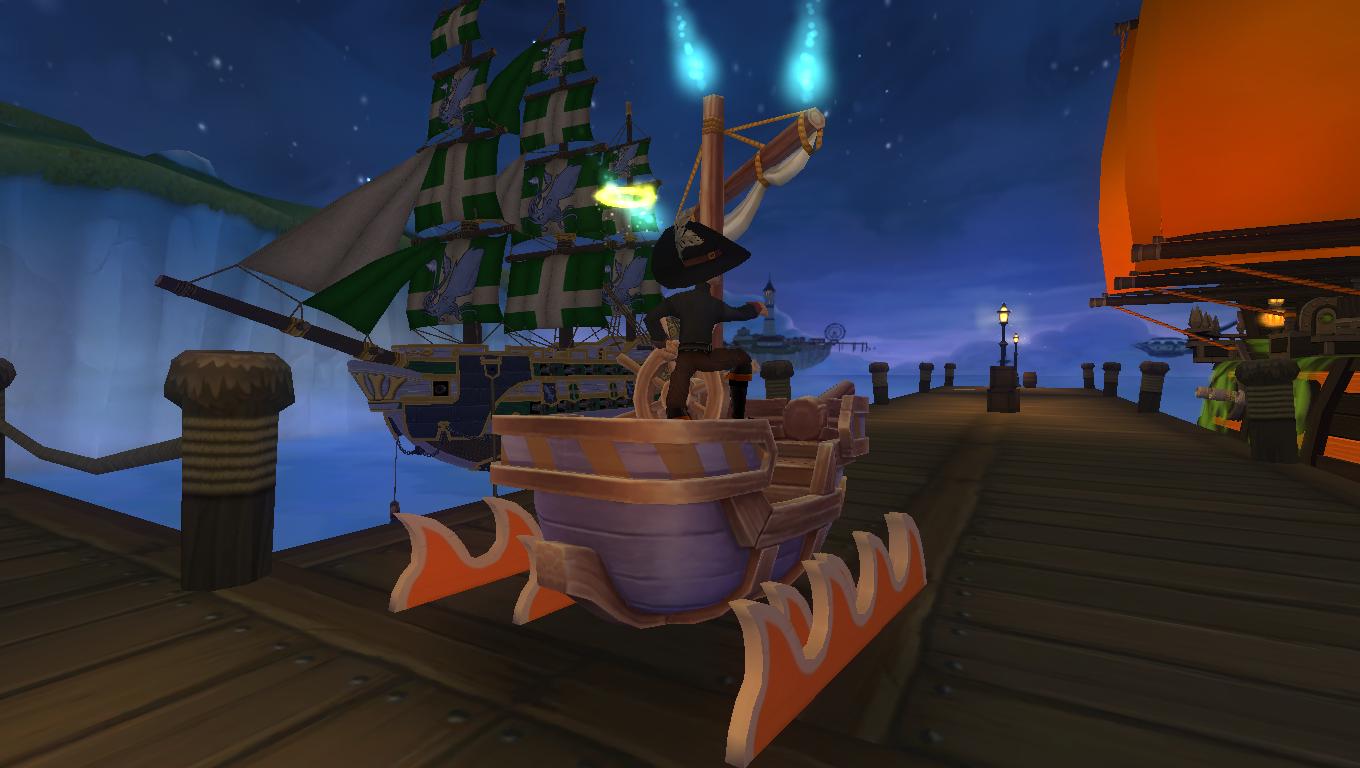 Bought a Pirate101 subscription for a month or so to finish the endgame content and max your pirate characters? Good for you! Quite the dedicated pirate you are to the game! But playing doesn't stop or end immediately once you're done with Valencia II. There's PvP, Decorating, Pets training and even Farming! Which is the most important part. This is where premium chapters come in!
Since you don't  need to buy a subscription any more, the first question you'd ask to yourself is (If you're interested in farming of course), how many important farming spots are there in the game and which chapters should I purchase? Well, ask no more. Here's a guide specifically made for it!
Premium Chapters to Buy
Book IV, Chapter 8
(Aragon Skyway)
Minimum Level Requirement: 15+
Ah, the stormy skies of our first visit to Valencia complete with the sounds of the Machine's gears. Brings quite the nostalgia! Aragon Skyway is the backdoor of Valencia. But it is also quite the farming spot. Phule's wand is what makes such Book buy-worthy. You don't want to miss having that 6 ranged wand for your Witchdoctor (Or even Privateer if you're the type to run wands on Privateer like the old days of 2014).
This zone might look like it isn't worth it purchase wise, but truly you might notice that it is important as you get to see the difference between the range of sight while equipping a wand that has 3 range and another like Phule's wand that has a range of 6.
This Book contains 2 chapters, chapter 7 and 8. Chapter 8, which has the entire skyway plus the relevant zones of Aragon all covered, costs 1,499 Crowns.
Important Drops to be obtained from bosses in this Book
Phule's Wand
Book V and Book VI, Chapter 9 and 11
(Cooper's Roost Skyway, Big Sky and Santo Pollo)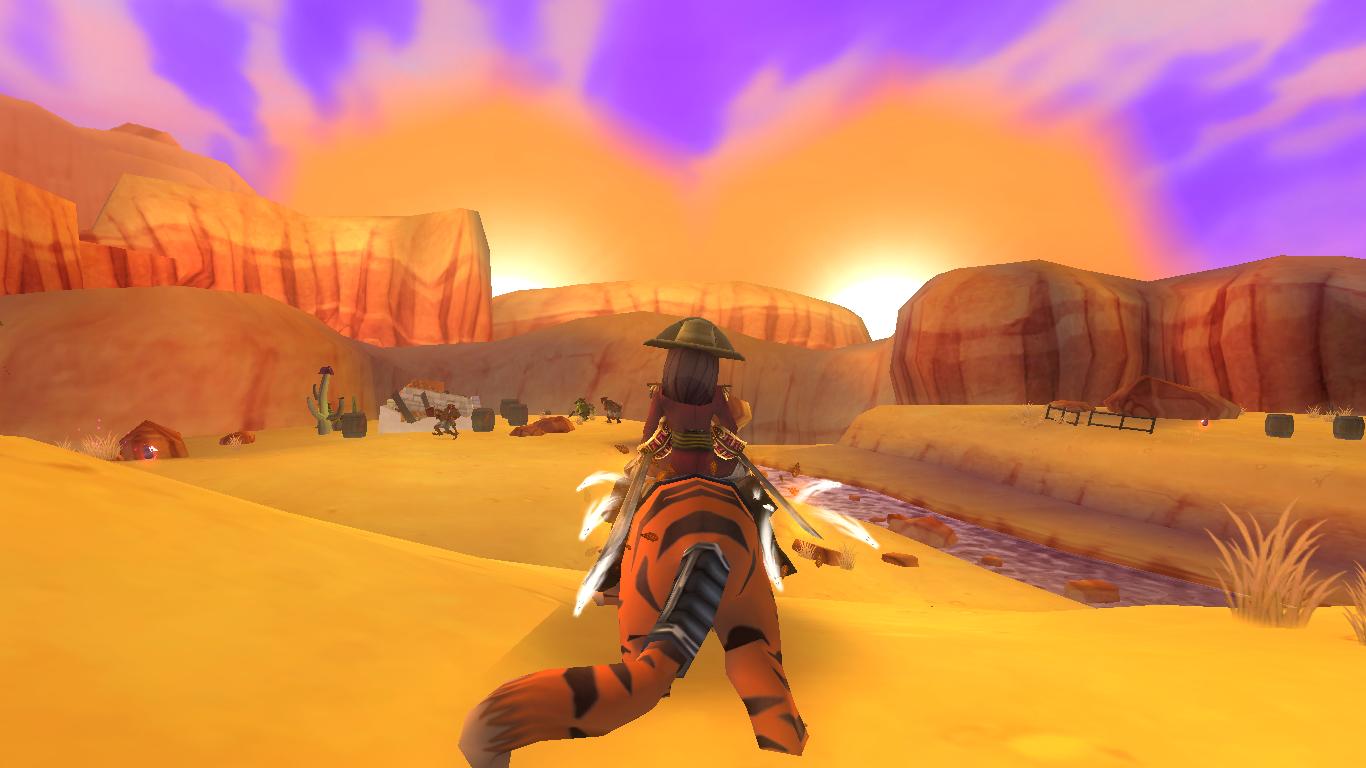 Minimum Level Requirement: 15 – 20+
Whether you are a Swashbuckler or a Witchdoctor, Cooper's Roost & Big Sky Skyways do have quite a few important farming spots. For swashbucklers, the Absorb hat (which can be farmed from a ship boss called Midnight Bandit or Thunderhoof in Big Sky as well as Cave of Echoes in Isla De los Muertos in Santo Pollo Skyway from Thunderhead).
For our Witchdoctor lads, let's not forget Johnny Ringo in Cooper's Roost! He drops a couple of Absorb charms, totems and rings that'll help their naturally squishy class to stand on their foot a bit with Scratch's buffs.
Book V and Book VI both contain 2 chapters each, Chapter 9 and 10 for Book V, chapter 11 and 12 for Book VI. Both Chapters 9 and 11 cost 1,999 Crowns.
Important Drops to be obtained from bosses in this Book
Gambler's Stetson
Medicine Circle Amulet
Wrangler's Ring
Book X, Chapter 22
(Haunted Skyway and the Town of Miranda)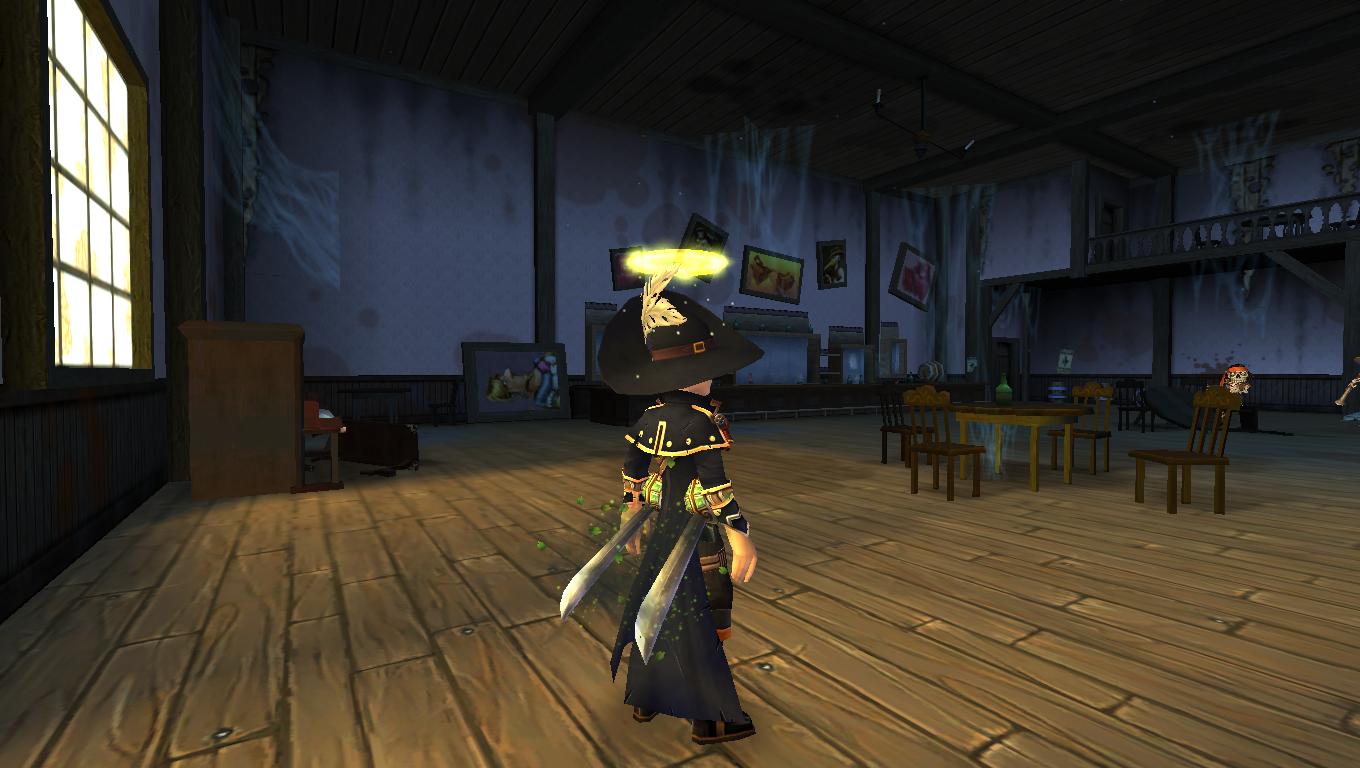 Minimum Level Requirement: 35+
Farming never stops in Cool Ranch, it seems! Miranda isn't less valuable than the other farming spots. That's due to the fact it has one of the best robes for PvE, the infamous Captain Blood's Jacket, which comes with Blood Flames. It deals a base magical damage of up to 1.3k (Up to 5k and more with a full team of Scratch users)
Book X contains 3 chapters, Chapter 22 costs 2,499 Crowns.
Important Drops to be obtained from bosses in this Book
Captain Blood's Jacket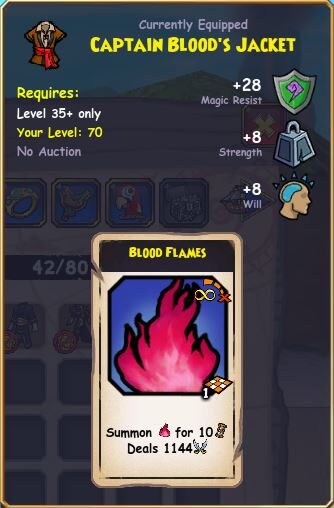 Book XII, Chapter 29 and Chapter 30
(Subata Skyway – Temple of the East Wind & Tower of Moo Manchu, Maruzame Castle)
Minimum Level Requirement: 45+
We're speaking of entire Books now instead of premium chapters, aren't we? Tell you why, the 2 premium chapters of Book XII are holding quite a few important farming spots for gear. This time, we have not just 1 or 2. But 3 areas! The tower of Moo Manchu, the Temple of East Wind and Maruzame Castle. They carry quite the good arsenal of gear for all of the 5 classes, especially Tower of Moo Manchu! You don't want to miss that interesting challenge of a dungeon if you're a Pirate of level 65 and up!
If you're a stitching addict, I'm sure you'd be interested in Friar Sand's Weapon. Or maybe even Metal Guardian's Gear and Sword to fit in the MooShu theme. Maruzame Castle is indeed a good place for unique boss gearsets!
Book XII contains 4 chapters, Chapters 29 and 30 costs 2,999 crowns, which is a total of 6,000 crowns total for both chapters combined.
Important Drops to be obtained from bosses in this Book
Tantojutsu Headband
Shaolinquan Vestment
Boots of Sanctuary
Friar Sand's Unyielding Hirigana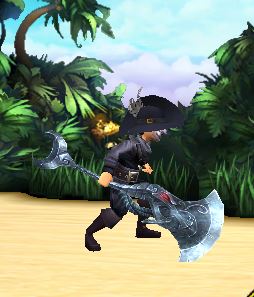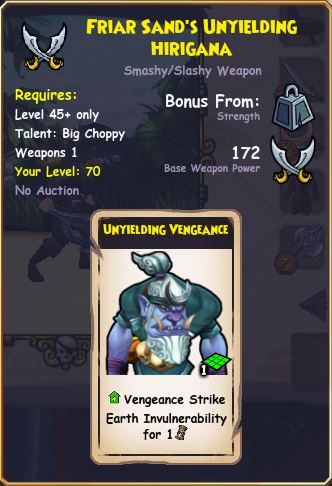 Southern Cross Gem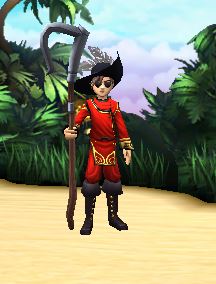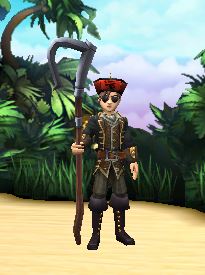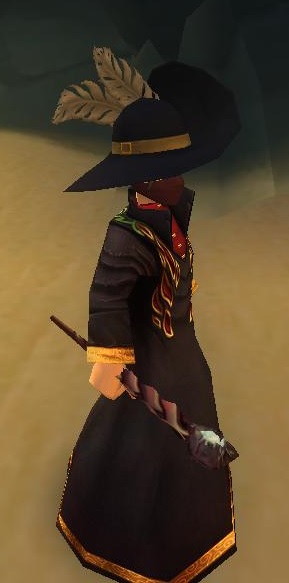 Moo Manchu's Wand
Imperial Robes of Moo Manchu
Imperial Boots of Moo Manchu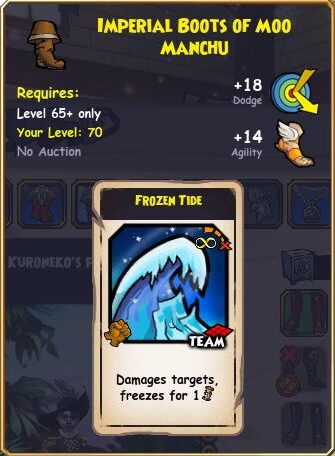 Staff of Power
Staff of Power varies for each class and provides different stats and powers based on the class you're receiving the weapon on.
There's also Tower gear made for each class that are essential and super important for you to have, each gear piece of these gives 2 important power pieces. I won't list all of them, but you should get your hands on most to all of them for completion's sake.
Book XIIII
(Westminster Skyway – Marleybone)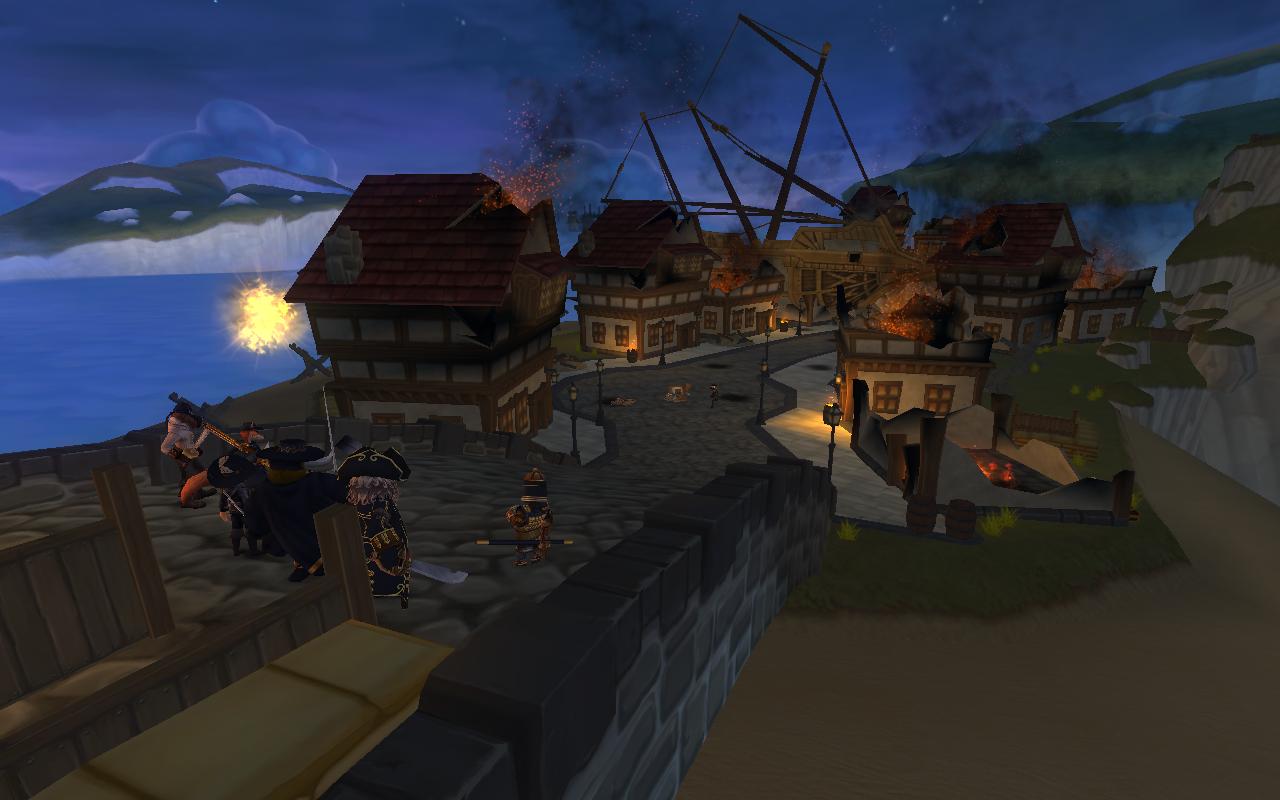 Minimum Level Requirement: 55+
Ah, the Marleybonian war against the Armada. Good times. Wondering why I'm recommending you to buy this Book entirely? Wonder no more. It has critical spots for farming gear such as Tyler, Bishop, Rooke for gear with great powers. It also has magnificent farming spots for stitching gear if you're into looking super fancy with your friends such as some of the above bosses AND, Captain Swing, Guy Fox, Red Fox and Underdog! All these and have a unique hat/robe/boots for your stitching pleasure. Pirate101 is a stitching heaven when it comes to Boss gearsets!
Book XIIII contains 3 chapters, each chapter costs 2,999 crowns, which is a total of 9,000 crowns total for purchasing the full Book (Like Marleybone, many of the chapters of Aquila may be worth purchasing. Check out our PvE gear guide to see which gear pieces might be worth it for you and buy areas accordingly)
Important Drops to be obtained from bosses in this Book
Radical's Attire (Radical Hat, Radical Attire and Rad Boots)
Captain Swing's Full Set (Luddite's Hat/Attire/Boots and Slicers)
Hooligan's Attire and Boots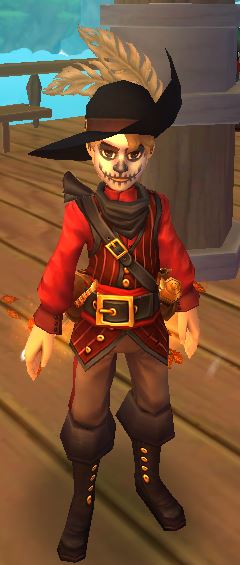 Bishop's Staff of War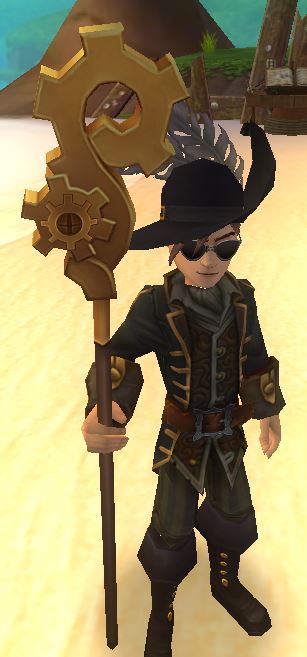 Electromancer's Hat
Sprocket Key
The Arms of the Valiant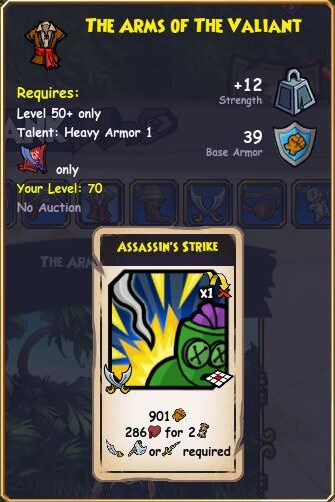 The Helm of the Valiant

Book XV
(Calabria Skyway – Valencia II)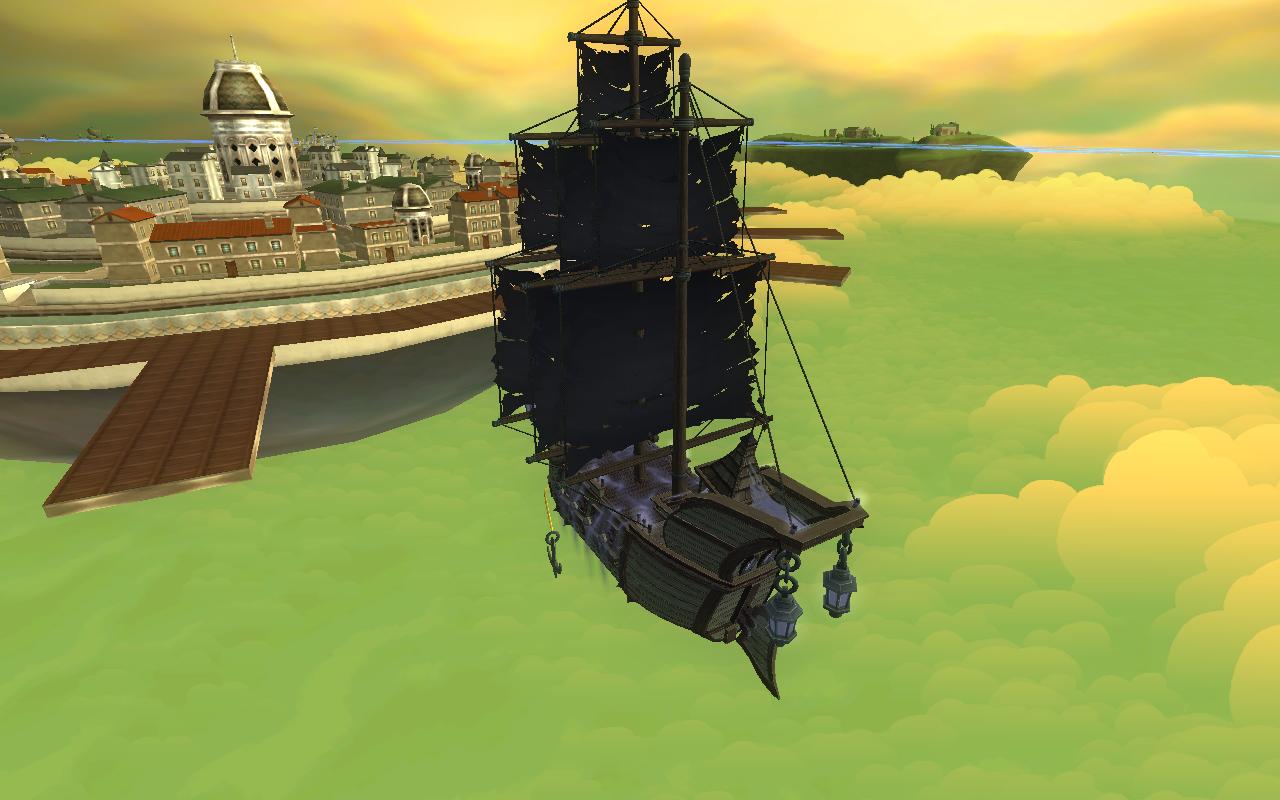 Minimum Level Requirement: 65+
Who wouldn't want to buy the Endgame Book? It is the best spot to farm for gold and not a bad place for gear! As you know without a doubt, mob fights and even Boss fights in Valencia II are famous for the insane amount of gold you can get from them. Kane included, of course! As for gear, he carries good sets for both Privateers and Musketeers to unlock special abilities and powers that are essential for both classes. The total Book cost is 5,000 Crowns. With a cost of 2,499 crowns per chapter.
For drops from Book XV's bosses, please take a look at this guide
here.
Book I and II
(Floating Dutchman, Prawns, Flotsam Skyway, Tradewinds Skyway and Isle of Doom)
You're most likely wondering why I decided to put a starting book at the end of the article. Reason is, our wonderful Obsidian Door. By buying Books I and II (Flotsam Skyway and Tradewinds Skyway), you get to unlock full access to the Door and the bosses trapped behind it! Looking for that Dandy Duck accessory from Obsidian Duck? Maybe you're hoping to get Obsidian Blood's Jacket? Best of luck either way! Buying both Books I and II costs nearly 5,000 Crowns. You can also pick up level 5 gear for other pirate you eventually make from the Prawns, Dutchman, and Pyramid of Fire.
click on the above images for more information…
Final Math
---
Upon calculating the cost of these premium chapters and books combined once purchase, you can buy them together at the price of 32,735 Crowns. This leads to the question, is it really worth it?
In my opinion, it definitely is. You get access to ton of important gear pieces, dungeons, content, and fights at the price of nearly $50. Which will save a lot for you over spending for a renewable subscription. Most important part is, you get access to these areas forever! No future transactions required as you'd own these zones respectfully.
If you're more of a smart Pirate that is into saving, wait for a crown sale as well to purchase 30k crowns for a price of $30 instead of $50! Can't disagree with me as it is a good deal, eh?
Which premium chapters are you about to buy first?
Let us know in the comments below!