May 26, 2023  August 2, 2023
Pirate101 Sinbad Part 2: The Iron Lotus
---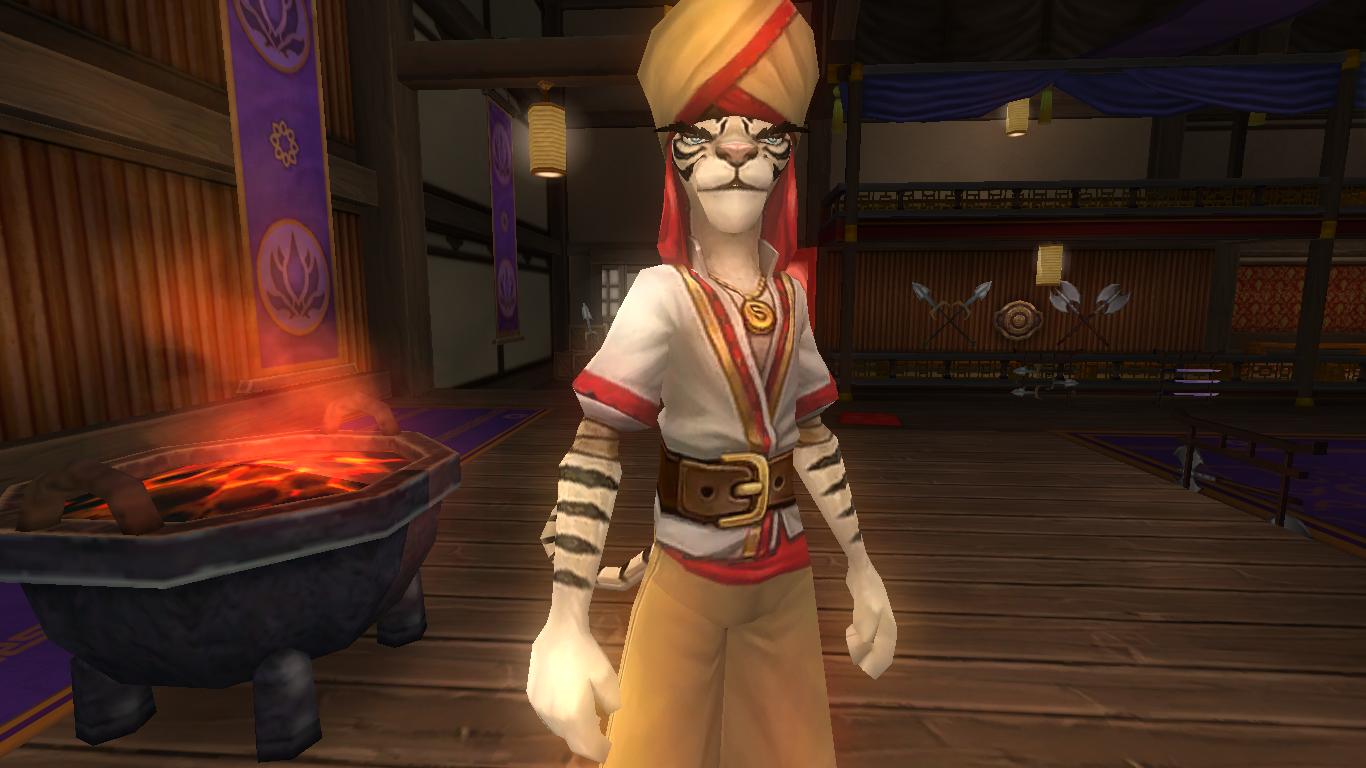 The continuation of the Sinbad story is here!  Sinbad Part 2 has just arrived to the Pirate101 live servers with the name of "The Iron Lotus". And we at Final Bastion cannot express how excited we are to go through the continuation of the storyline of the game in this article with you!
The content for this update doesn't just come with Sinbad Part 2, It also comes with a Dreadnaught dungeon, adjustments to Blood flames and bug fixes that can all be found here.
Without any further introductions, let's get to the main content!
The Iron Lotus
---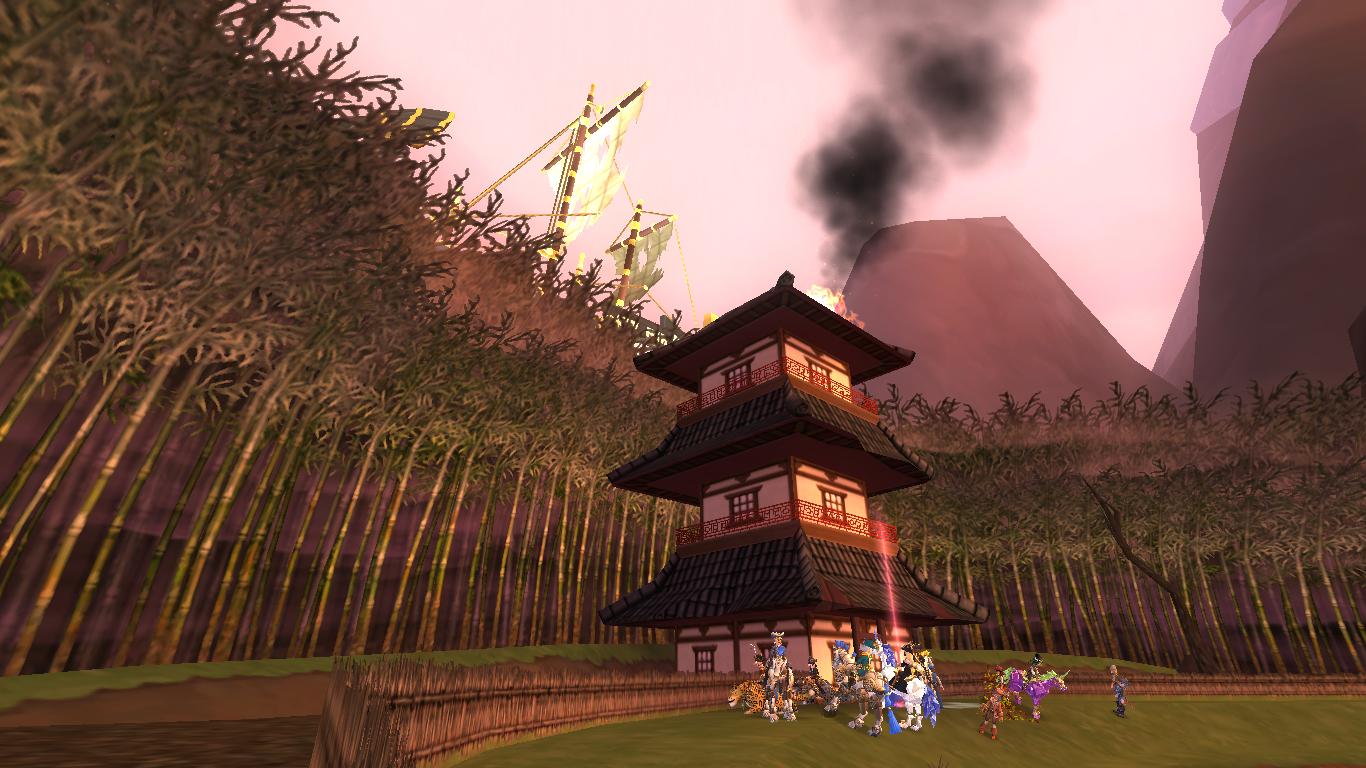 The adventure continues as you head to the world of MooShu to find Sinbad. Albano, looking to take revenge on his former captain, managed to find out more news about Sinbad's ship, The Chimera. He found that it crashed in Ravaged Valley in a tower nearby called "Tamagoyaki Tower" (The one in the picture above). To be able to go there, you need to talk to Albano in Avery's court (You can find him between Jolly Roger and the Commodore's Garrison).
Please note that due to a game bug, some player characters are unable to find Albano in Avery's Court. Kingsisle is aware of it and working on a fix for this issue. The exact cause of this bug is unknown and will not affect all characters on a single impacted account.
Recruiting Albano
---
Before you enter the tower, there's a surprise awaiting you, that's right.. You recruit Albano to your crew! Here's the powers and talents he can get: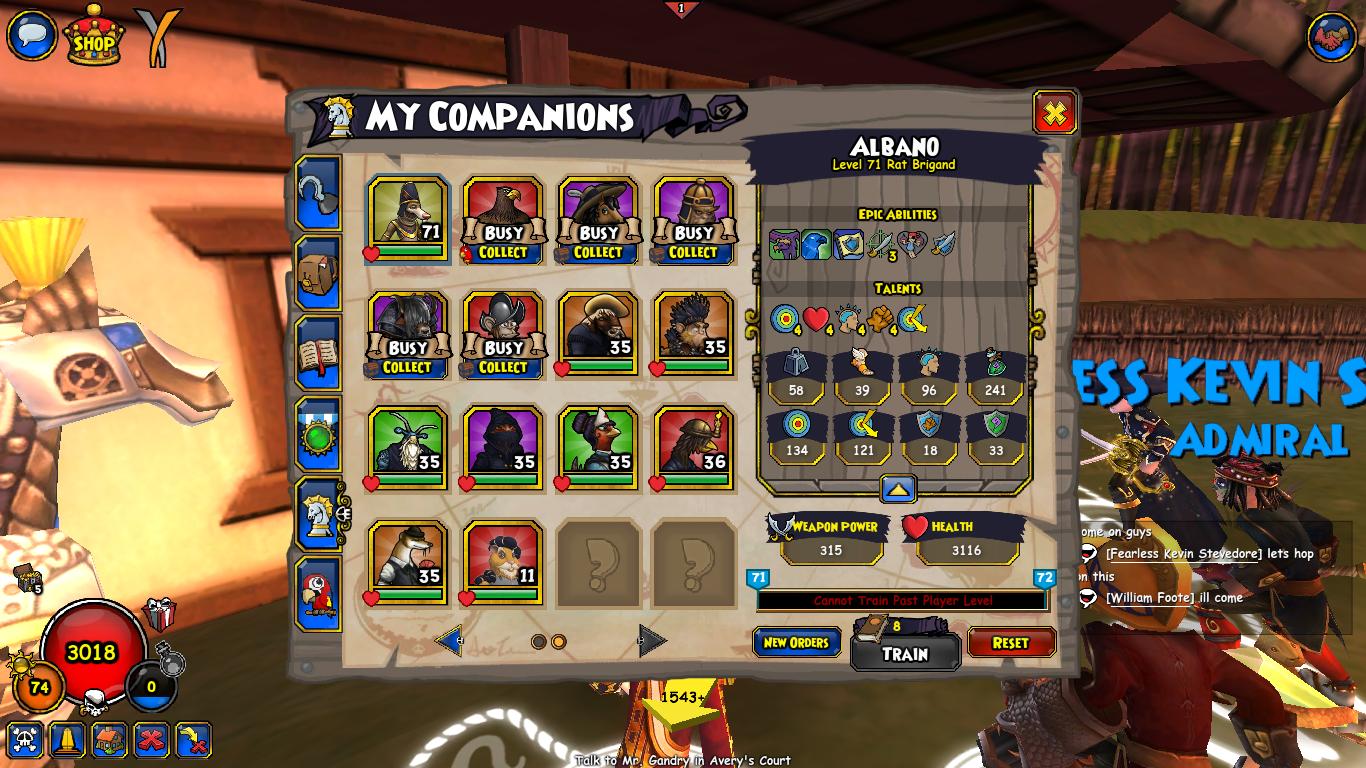 Interestingly enough, he comes with Soul Shroud by default with Repel 1, Valor Shield, Refresh and a Vulture's Gift. However, he's not that good of a companion, as his current powers and epics are a little underwhelming in his tier 1 version.
As you can see, you can give him only 3 epics. Assuming that it's a bug. If this gets fixed, he might potentially be a good mix of a Gracie-Ratbeard combo companion if we can give him Repel and Hold the Line together. So we don't recommend using him.
Tower of Tamagoyaki
---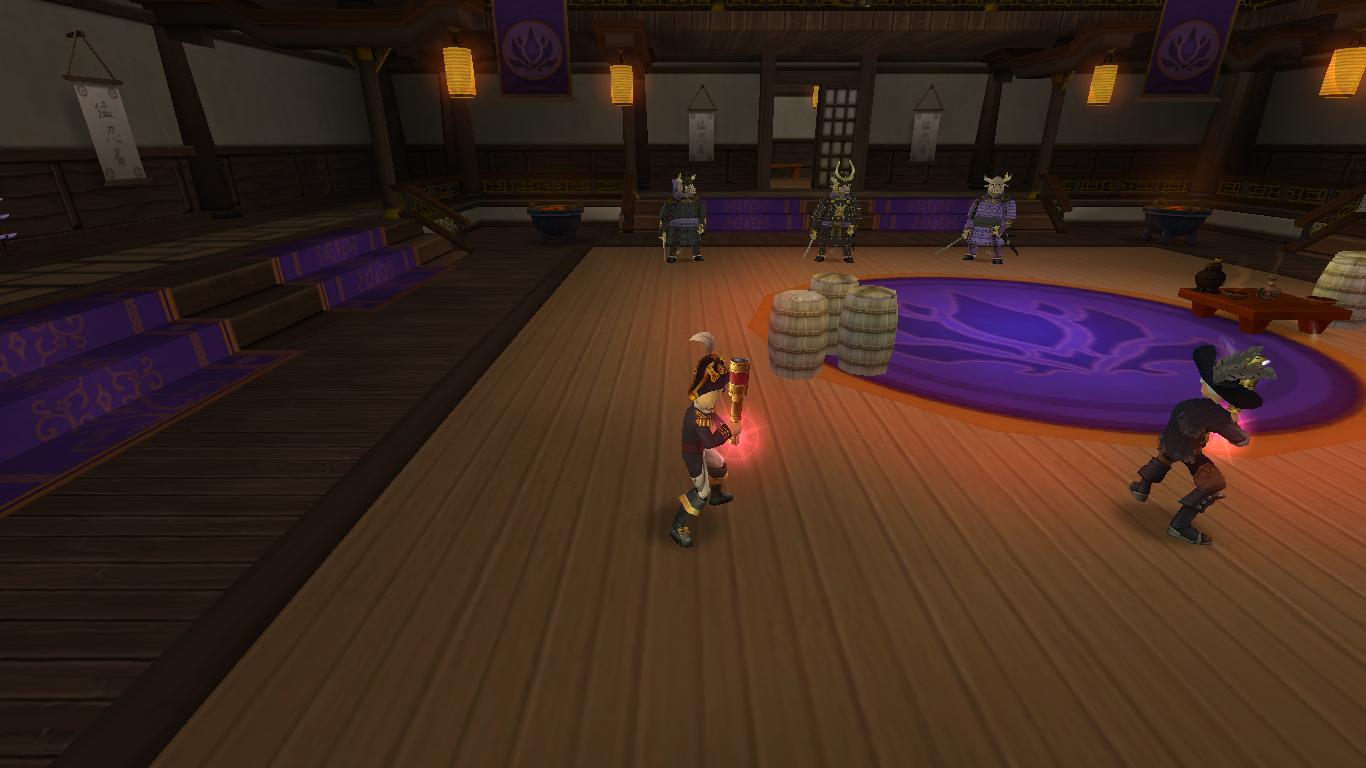 Tower of Tamagoyaki is a 7 floor tower that has 2 bosses and a set of 5 mob fights that are packed with a lot of action. It's not difficult unless you're playing your moves wrong. Here are the 7 fights to expect to find inside that tower:
Iron Lotus Samoorais
Iron Lotus Monks
Tetsukado
Spirit of the Iron Lotus
Iron Lotus Shinobis
Iron Lotus Musketeers
Kharonchi Khan
Things to be aware of:Â 
You can't, under any circumstance, leave the tower to revive a companion at Miracle Mitch and come back as there's no "Teleport back to Gauntlet" option for this dungeon (Assuming that it's a bug and will get fixed, but we're letting you know in advance to avoid falling for it)
There's no "Team up" option for this dungeon's sigils. Meaning you either go inside by yourself or you can go with other players by hopping on the sigils
Fights
---
Recruiting Sinbad
---
And with his defeat.. You go out of the tower to speak and recruit the 2nd surprise to your crew.. Sinbad himself!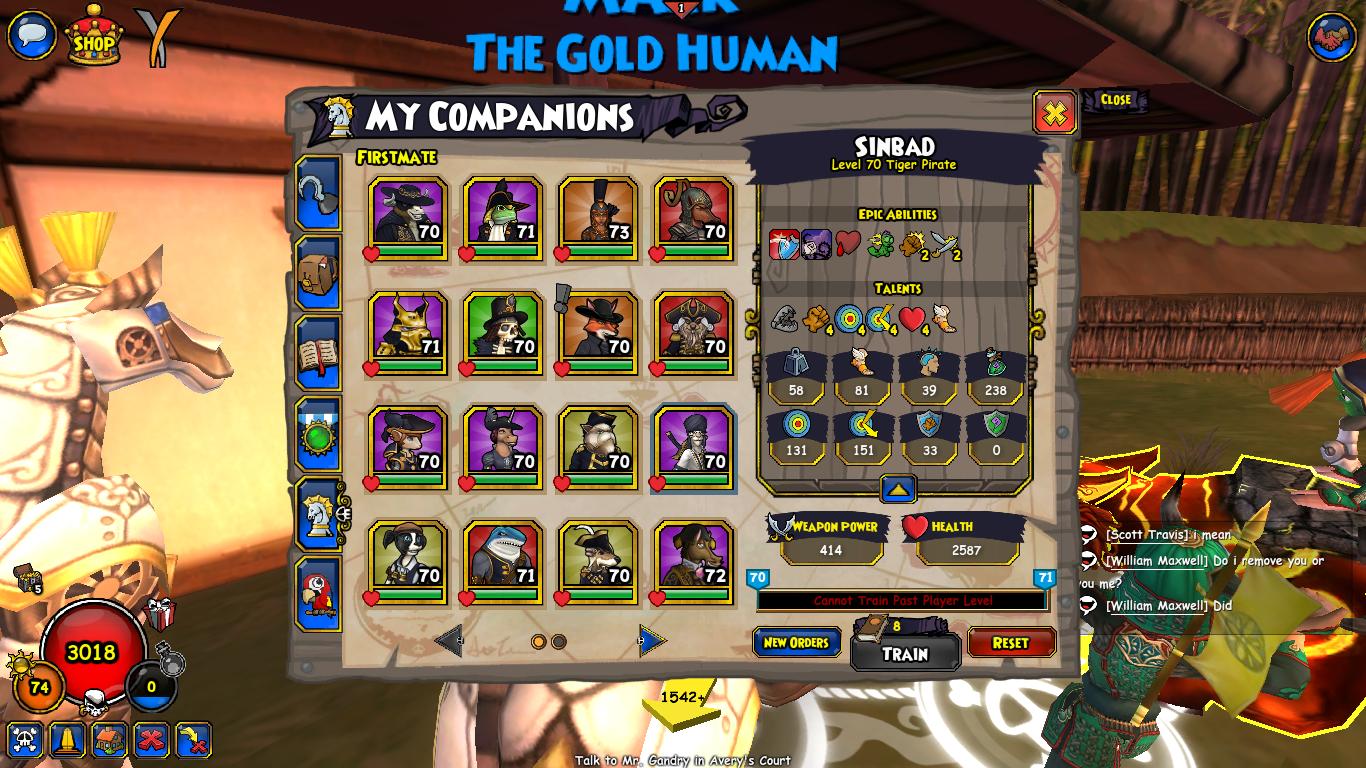 Currently, he might not seem to be in good shape to be useful in combat, but once he gets a promotion in the future he'll become an interesting and powerful companion. In fact, he's already interesting as is! He comes with Bleeding Strikes by default when recruited with Assassin Mist and Mighty Charge and Cheap Shot!
Currently he's not standing at his own league but let me tell you that Bleeding Strike is in general a talent you don't want to deal with due to the damage it deals per target for 3 rounds. Until the promotion he'll be getting somewhere in the future..
Drops
---
In regards of that, we couldn't manage to put our hands on the weapons that Sinbad drops however.. We managed to put our hands on some items that you might find interesting enough
Rings, Necklaces and Trinkets
There are 3 tiers of Trinkets and Rings that drop from all the 7 floors. Tier 3 which is the lowest is called "Copper", Tier 2 is called "Silver". And tier 1 which is considered to be the best, is called "Gold". They also have their own unique art model! Here's what we managed to get our hands on below:
Accessories
Weapons
For weapons, we haven't had our hands on many yet as the drop rates are not very generous. However, we've managed to find a bit with the help of some community members:
If you managed to get anything other equipment that isn't seen here from Sinbad part 2, you can provide pictures of their stats and appearance to us and we'll surely credit you for it!
There's also Sinbad gear that await us but Kingsisle has stated that's for Chapter 3. We can't wait to put our hands on them!
Now that Sinbad Part 2 is out, what is your favorite part about the content? Let us know in the comments below!