July 24, 2022  November 12, 2023
High Loremagus – Skeleton Key Boss
---
The summer 2022 update began a  massive change in Wizard101's skeleton key bosses. Wooden and stone keys are being phased out and gold keys will be the primary way to unlock all the new key bosses. Gold keys will mainly be found through events and as drops from existing key bosses. The update has introduced 10 new key bosses. Four of these are brand new, while the other six are old key bosses revamped with a higher difficulty.
Where to find High Loremagus
---
High Loremagus can be found in the library in The Atheneum in Dragonspyre. The door to the key boss can be found by taking a left once you enter the library.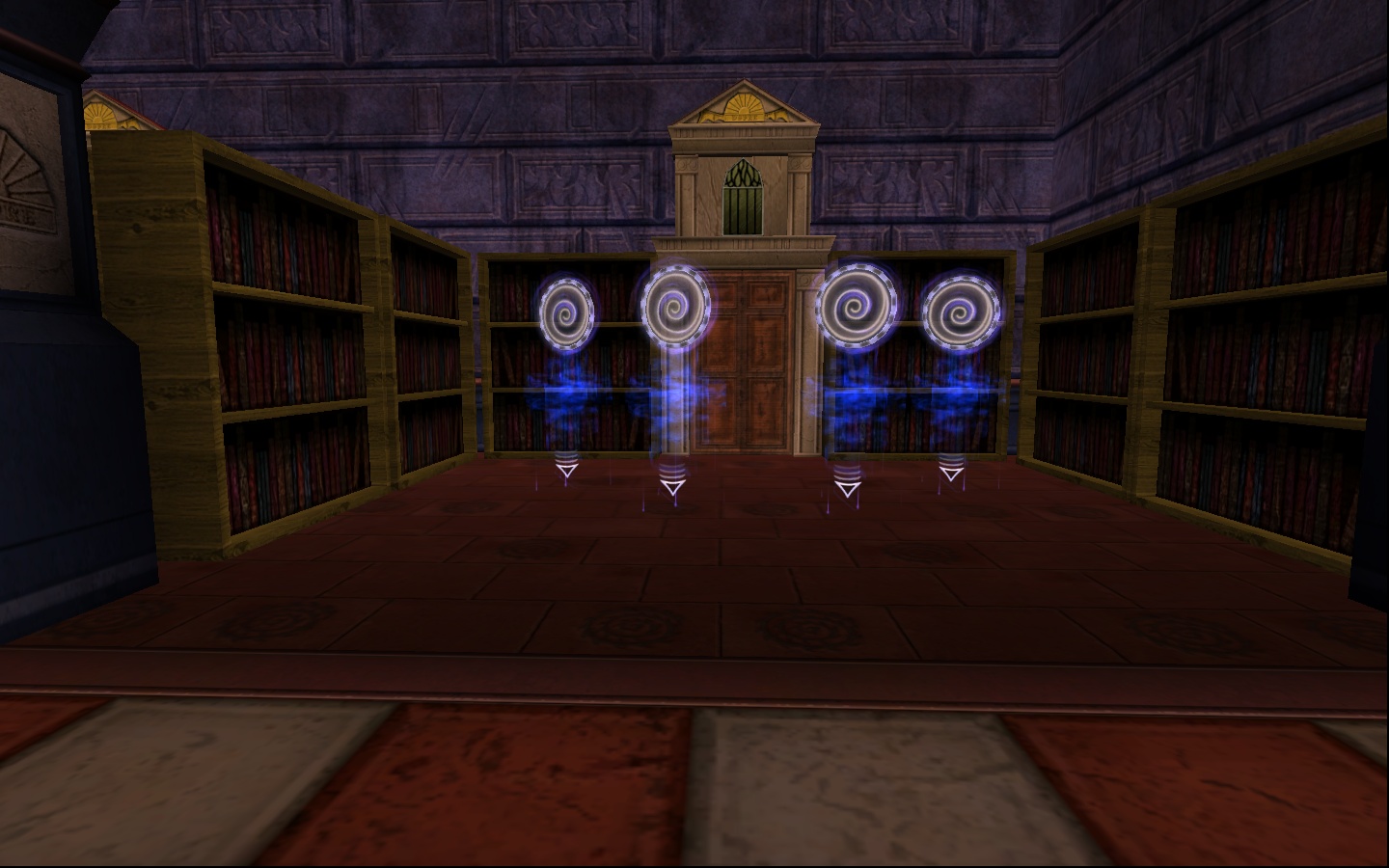 Level Bands
---
Similar to Krampus and the boss rematches, each new key boss has various difficuly tiers. You will only get spellement drops if you are fighting the boss in the same level bracket as you. The key boss will scale to the lowest level wizard. For example if max levels enter with a level 10 wizard, the low level fight will be selected.
Tier 3 – Levels 110+ – Loremagus is Rank 20 and has 15,750 health. The minions are Rank 19 and have 2,630 health.
Tier 2 – Levels 51-109 – Loremagus is Rank 14 and has 10,500 health. The minions are Rank 13 and have 1,755 health.
Tier 1 – Levels 1-50 – Loremagus is Rank 9 and has 7,000 health. The minions are Rank 8 and have 1,170 health.
The Fight
---
Similar to Loremaster, the boss has three minions that will place weaknesses, shields, traps, and heals while the boss spams lore spells at you.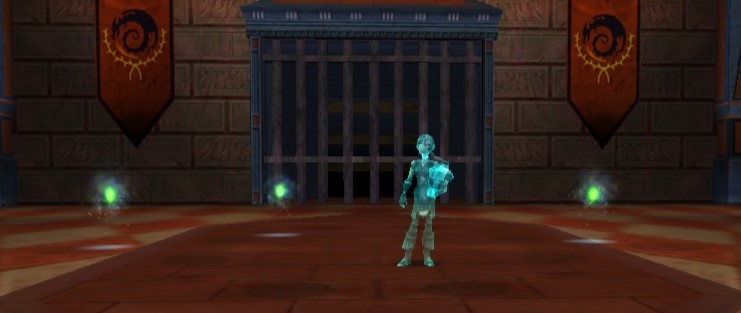 High Loremagus (TIER 3)

Rank 20 Boss

Classification: Undead

Masteries

Hover or Tap stats for more details

Spells
High Loremagus (TIER 2)

Rank 14 Boss

Classification: Undead

Masteries

Hover or Tap stats for more details

Spells
High Loremagus (TIER 1)

Rank 9 Boss

Classification: Undead

Masteries

Hover or Tap stats for more details

Spells
Cheats
---
As you may have guessed, High Loremagus has some tricky cheats to try and stop you. Her main cheat will be in the form of a -200% accuracy aura preventing you from using spells of your school. These cheats are used for all 3 boss tiers.
"Only a true master of lore can defeat me" At the start of round one High Loremagus will place a -200% accuracy aura on all wizards. This aura will prevent you from casting spells from your school.
"You know nothing of lore. Do your research." If a wizard tries to replace the aura, High Loremagus will place another one on them.
"Uh oh… Watch out for vermin!"
If a feint is cast, High Loremagus will cast Camp Bandit on the wizard removing the feint and placing a trap on the wizard who cast it
Strategy
---
The main point of this fight is to force you to use a different school than your own. While you may have picked one main school, there are 6 other schools that you can effectively utilize, particularly with the increasing prevalence of double school gear. The main strategy for this fight is to use some gear that boosts your stats in another class and then hit using a different school than you normally would. Luckily, the new merciless gear gives stats for a second school.
The best strategy is to get a mastery amulet for that second school and use a 7 pip aoe from that school. You can execute this strategy in 2 turns. I was able to do this strategy with a death wizard that has 160% storm damage and did 16k damage on turn two. If your damage is lower, it may be smart to use a third turn to buff. For a 3 turn run, use this same strategy but have everyone run an extra buff. If you have balance wizards with you simply adjust the blades and traps to non balance school buffs.
| | | | | |
| --- | --- | --- | --- | --- |
| | Support 1 (not balance) | Support 2 (not balance) | Support 3 (not death) | Hitter- must use different school aoe |
| Round 1 | Spirit/elemental trap boss | Potent spirit/elemental blade boss | Mass Feint | Any 0 Pip Buff (no frenzy) |
| Round 2 | Spirit/elemental blade hitter | Potent spirit/elemental blade hitter | Any Other Blade On Hitter | 7 Pip Aoe |
Drops
---
After defeating High Loremagus a few rewards will be waiting for you. For your first time defeating the boss, you will receive a new badge named Loremagus Master. The main reward from High Loremagus are spellements from the Keeper's Spellemental Pack. These include the spells Brimstone Revenant, Keeper Of The Flame, Loremaster, and Luminous Weaver.  Around 16 spellements seem to drop every fight. I've also found that the gear from this pack drops. This means there is now a free to play way to get jade gear or the mounts from this pack.  The new Azoth treasure card also drops from these bosses. These treasure cards can help you upgrade your guild house! One last drop I found was the Participation Trophy, which will drop if you do a fight that is too high level for you.
Conclusion
---
All of the new key bosses are very unique. I love how these new key bosses will be able to give a free to play way to get spellements along with jade gear. None of the fights seem to difficult after you have forged a strategy to tackle them.
What do you think about High Loremagus? Let us know in the comments below!