Pirate101's 7th Birthday Anniversary
Oh my my my! Will you look at how the time flies? 7 years ago  today, on October 15th 2012, Kingsisle released Pirate101 to the public! Pirate101 is a baby buccaneer no more, It's 7 years old and full of gold! Happy 7th birthday to you, Pirate101! First things first, we at Final Bastion celebrated this amazing milestone for our beloved game with a community birthday PvP tournament and plan to celebrate throughout the rest of the month with our fans. Read on to learn about what Pirate101 has achieved in the past 7 years!
7 Years of Pirating!
---
That's right. Pirate101 has been afloat for 7 years now. Let's take a look at the best 7 updates Pirate101 has gotten, shall we?
#1- Marleybone and Aquila – May 2013
No sensible pirate can disagree that this was one of the best Pirate101 updates. The update didn't include just 1 world, It has included 2. 10 levels? Bah. It introduced 15 levels worth of storyline content! A few promotions? Definitely not. Dozens. It also introduced the Bazaar and Second Chance chests, added new exclusive loot, released many new companions, added new ships, powers, and talents, changed the combat system, updated quests, improved chat functionality and game performance, as well as many other polishing touches! No one can disagree with the fact that this update was and still is one of the best updates ever to be introduced to Pirate101 and implemented by Kingsisle on an MMO game. You can see it yourself to remember the nostalgic days here.
#2- Housing System Overhaul – July 17th 2013
Major changes were introduced in this update for the bunkhouse and other homes, signaling a new era for deed decorators around the spiral! We witnessed the introduction of class based houses, Class themed decoration packs, Housing Teleporters, Mini-game Kiosks and more! It also introduced a few cool additions such as Ryan's Yum-N-Ade kiosk, Crown Shop gifting, Game changes and more! The full notes can be found here.
#3- Advanced Pets and Companions, Skull Island Expansion and Gameplay Improvements – May 11th 2014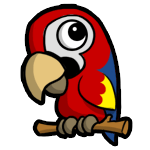 This is personally one of my favorite updates, behind the Marleybone and Aquila updates. It was also one of the largest to date. This one made quite the impact on the game as it introduced a brand new system for both Pets and Companions. It also re-mastered and changed the early Skull Island quests, giving new players a more interesting experience when they first start playing. This update also introduced the Inhuman Resources companions that we all love and use today! (Fan Flanders, Peter Quint, Chantal, Marchioness and Carcarius). Let's not forget that it also had major combat and power changes that made a positive impact on PvP. Finally, it introduced Sounds, Ships, Housing, Accessory slot, and quest changes. Unfortunately, it did come with some companion nerfs (Rest in peace to good ol' Zeena!). Details can be found here.
#4- Tower of Moo Manchu – September 2014
Another fantastic update that arrived in the 2nd year of Pirate101! Remember when the pig raiders used to have powers just like you? Remember the original Moo Manchu gearset from the test realm? Lots of great memories! The update came also with a Cool Ranch Revamp, flag alterations, Doubloon trading, Team Up!, Companion and pet changes and more combat, sound and badge changes! The notes are here.
#5- Captain's Quarters, New game currency, Black Market, More housing changes, Smuggler's Arena and More – December 2014
Who can forget the addition of Scrip currency system and the Black Market? Scrip indicated that a future update would bring Ranked PvP to the table. This update was huge, as it introduced placing ships in your house shipyard, decorating your ship cabin, the Smugglers' Arena housing gauntlet, and of course more of our beloved puppet shows! Not to mention the behind the scene changes for the combat system, pets, and quests. This update completed a great year of updates and major changes for Pirate101, which can be found here.
#6- Ranked PvP – August 2015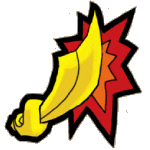 If you're a fan of PvP like me and most of the Pirate101 folks at Final Bastion, you'll definitely agree without a doubt that this update was quite an excellent one to introduce to the game. The update introduced a whole new Ranked PvP System with PvP exclusive rewards such as Weapons, Pets, Housing items, and even mounts! It also introduced the very cool addition of PvP Seasons that corresponded with real life seasons and had their own exclusive rewards. Many companions received a major buff, due to the addition of epic talent grants at levels 15, 35, and 55. Pirates also received a buff by being able to train powerful epics such as Relentless, Burst Fire, Overwatch, and Witch Hunter.  Take a look here.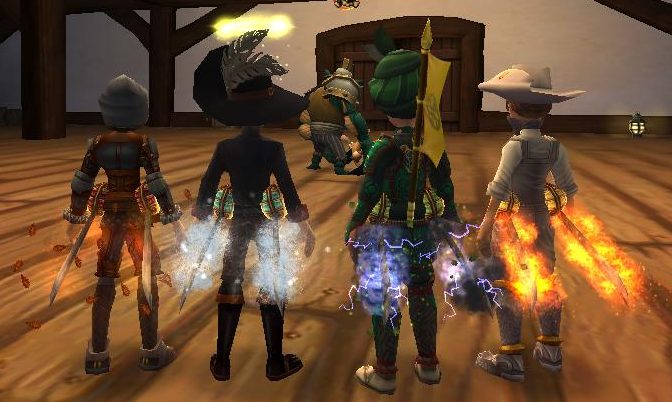 #7- Valencia II – June 2016
No doubt that we received the news of continuing the story, expanding the level cap, and returning to the beloved world of Valencia with a warm heart. This expansion allowed the pirate to infiltrate the heart of Valencia, find allies like Contessa Argento and Gazpaccio, and finally defeat Kane himself! Putting an end to the Armada was quite the experience! We got to know more about our mother in the Presidio companion promotion quest, got more companion promotions, new powers and talents, as well as new pets and mounts. It was a great one for sure! Details are here.
 Top 7s
In commemoration of the game's 7th birthday, I have a series of top 7's for a variety of categories.
Favorite 7 additions!
---
The game received tons of cool features and throughout the past few years. But if I had to pick 7 as my favorites, I'd definitely pick..
Team Up Ledger
Ranked PvP
Advanced Pets
Backpack Item locking and Backpack, Bank and Elixir Expansion
Ship PvP
Skeleton Key Bosses
Member Benefits
Favorite 7 Ships
---
We all know the game has tons of ships to pick from. And we all are in love with what lets us travel and gather around the skyways. But if there were 7 ship origins I'd have to pick from to unbottle I'd pick..
Haunted Galleon
Ghostly Galleon
Aquila Galleon
Seaspray Beluga Galleon
AMD ships
Boochbeard Bundle ship
Marleybone Galleon .
Favorite 7 Mounts
---
That's gonna be so hard! There are so many adorable, funny, and amazing mounts to travel on. Here are 7 of them:
Birthday Balloons
The Mighty Steed
Tiki Waverider
Gloomthorn Vine
PvP Gorilla Juggernauts
Autumn Leaves
Pennyfarthing Bicycle
Favorite 7 Companions and Villains
---
Oh darn, that's an extremely tough one! But I'll have to be picky. I'll go with these immediately:
Companions:
El Toro
Fan Flanders
Ratbeard
Old Scratch
Bonnie Anne
Sarah Steele
Haywire Battle Angel
Villains:
Kane
Rooke
Queen
Captain Blood
General Tso
Moo Manchu
Gang of The Nefarious Five
But wait, there's more!
---
You thought we were done celebrating the game's 7th birthday? Not yet! The last thing we have are some Fun Facts about the game. Here are 7 cool ones we picked just for you to read:
Fun Facts
When Pirate101 was still in its alpha stages, combat planning was in 2D just like in Wizard101 and planning didn't go 3D until later, when the finishing touches were being added to the combat system.
The critical system was way different when the game was newly released. Instead of super hits being the best, followed by mega and epic, the order was reversed, with epic hits being the strongest and super the weakest.
There have been over 3 million pets hatched from 2014 until today in Pirate101!
Miranda once took nearly an hour to finish, as there were tons of minion fights on the streets of Miranda to complete. Eventually these fights were removed, making Miranda a more palatable dungeon.
Back during game development, Developers used elements from Ravenwood as temporary placeholders for testing the combat system.
The rarest Companion in the game is the

Cat Pirate companion

from the infamous Boochbeard Bundle!
The most popular class in Pirate101 is swashbuckler by a wide margin. KI once released a statistic that said the most popular class in every state in the US was swashbuckler. Following swashbuckler is buccaneer. Just behind buccaneer comes witchdoctor.
Finally, we're going to leave you with something to watch. Ever tried to imagine what a Pirate101 trailer released on its 7th birthday would look like? Here's one I've made specially for the community and the folks at Kingsisle to see!
---
From all o' us at Final Bastion…


Happy 7th Birthday t' ye, Pirate101!

🎊🎉
---