October 13, 2019  October 15, 2022
Final Bastion Discord Revamp
---
The Final Bastion staff team is excited to announce that we have finished the revamp of our community discord! Although we've had this discord around for a while, we always felt that there was just a bit lacking. After these changes, however, we hope that this will be a great place to help grow and foster our community. What new features will you find in this discord?
#1: New Achievement Badges
---
We've added new badge roles, related to in game achievements for both Wizard101 and Pirate101. These roles cover every corner of gameplay, from PvP to PvE to Monstrology, Fishing, Gardening, and everything in between! Some of my favorite role names? "The First Rule," obtained from defeating the Beastman Fight Club 100 times and "Blackbeard's Heir," a role for players with all 5 max level pirates.
We've also added some community-based roles. For instance, do you need a Pirate101 pet? Even though we don't have a nifty Hatchmaking Kiosk, players with the "Master Morpher" role will happily help you get the pet of your dreams.
#2: The Final Bastion Shop
---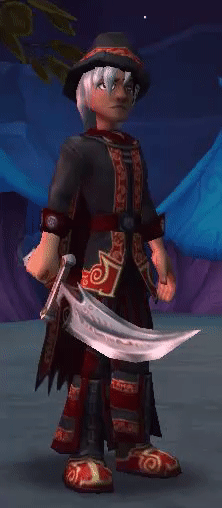 We will also implement a shop section into our discord very soon. Members can earn Bastion Points, the shop's currency, by helping other server members with in-game content, participating in community events, and redeeming achievement-related badges. You can then redeem these points for in-game rewards, such as bundles and Dragonclaw Blades.
We will keep track of points earned by each member in our own records primarily. However, we will be rewarding badges that signify how many points you have stored up at certain milestones in order to allow server members to have a general idea of current point standings. When you decide to redeem your points, you will also lose the badges associated with that point total, as the badges are merely indicators.
We will continue to update server members about this feature as we finalize it!
#3 In-Server Streaming
---
Although this isn't a feature exclusive to our server, it's one that we're very excited about nevertheless. Discord recently rolled out a new Go Live feature to many of its servers. Without going into too much detail, this feature allows server members to "livestream" (essentially screenshare) a game that they're playing in a server's voice chat channel.
We're very excited about this feature, as it will allow us to effortlessly share PvE and PvP battles with the community at large in real time. We can show off new strategies, do tutorials; the possibilities are endless!
Disclaimer: This feature is currently available to all server members, and we encourage you to showcase any games that you are playing if you so desire. However, please ensure that all games and streams follow the server's rules (particularly in regards to language). We will not hesitate to revoke these privileges should they be abused. Finally, please note that only streams from Final Bastion staffers are representative of our site.
We're excited to show off these changes and we'd love it if more people joined us in The Hive. Totally don't invite your friends.  As a quick disclaimer, Discord, like most similar social media sites, is officially an age 13+ platform. However, our server, like our site at large, is entirely family friendly.
What changes are you most excited for?
Have any other feedback for us?
Let us know in the comments!