February 7, 2014  December 9, 2018
---
Wizard101
Winter Halo Cave
Tyrian Gorge, Khrysalis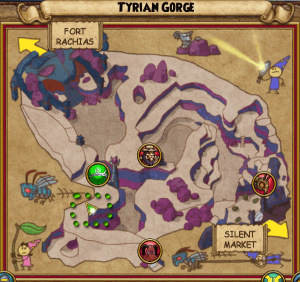 The "Scorpion in Winter" quest begins at Captain K'torr J'rrol with instructions to "Find Moon's Crown in Tyrian Gorge." Armed with the Moon's Crown, you will be able to save the day once again.  At the end, you not only have the Moon's Crown, but you have a Scorpion pet too!  This is a main storyline quest with three battles.
Love at First Sting
Defeat  a mob of Winter Scorpions Rank 12 Elite Ice at 3,960 health. Easy Ice mob battle.  Expect them to use Freeze, Tower Shields and Fortify to try and slow you down.  Ice wizards should pack an extra blade or consider Mass Ice Convert as they will resist Ice some.
Examine Burrower Staff
Walk over to the staff that now lays on the snow. This Mystical staff flares up with a spark of magic.  Alyssa Stargazer appears although she is fearful that you are Morganthe coming to attack her.

Watch it! They pull you in.
She dispatches you to Defeat Venomous Striders Rank 12 Death at 3,450 health. This battle is held in the same area. I was drawn in automatically leaving my wizards in a different order than I wanted.
Although Vampire is a favorite spell of theirs, they will use an annoying Fortify with -15 Incoming and Death Ninja Pig which leaves a -25 Weakness.  They will resist Death damage some and boost to Life.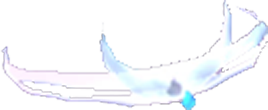 After they are defeated, she realizes you are an agent of light and there to help. She says the Moon's Crown is the key to the Eclipse Tower, once a place of pure Moon magic before it was corrupted by Shadow. She further advises that the Moon's Crown is still there! You reach deeper into Halo Cave.
The Great Feast

Next, locate Baleful Empress in Tyrian Gorge. She plans on providing a feast for her children upon our defeat.
Oh goody! The Baleful Empress is a Rank 13 Storm Boss at 22,500 health. (bleech) Her minions are a Scorpion Grotesque Rank 12 Balance at 3,375 health and Winter Scorpions Rank 12 Elite Ice at 3,960 health.
Stack up blades and Feints quickly.  She uses Enfeeble and negative accuracies on Storm Dragons and Sirens.   She also could remove blades with Sirens and Leviathan.
The minon scorpions will shield and stun along with the possibility of being weakened. Even though there doesn't seem to be a cheat here, this is definitely a battle to get in and get out as quick as possible.
Storm wizards will need a Storm Prism as she significantly resists Storm damage.  I would also toss a Cleanse Charm and a Pierce in someone side deck here. That way you will have it if you need it, but it won't get in your way while setting up your hit.
Afterward, you can recover the Moon's Crown.  Uh oh, it appears to be missing a gem.  Guess who will have to fix it.

Captain K'torr J'rrol awards the following Scorpion pet.

Scorpion
Video
Watch the details of my battle, how I boost damage, and how I succeed.
Graphics
I really like the colors and graphics in this cave, in many parts of Khrysalis actually.  Here is an example.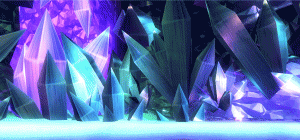 Comments
Have you seen any changes in the quest or know any other great tricks to complete this quest quickly? Let us know in the comments below.
Happy Questing!
---