November 9, 2016  October 30, 2018
Mirage
Legendary Crafted Weapons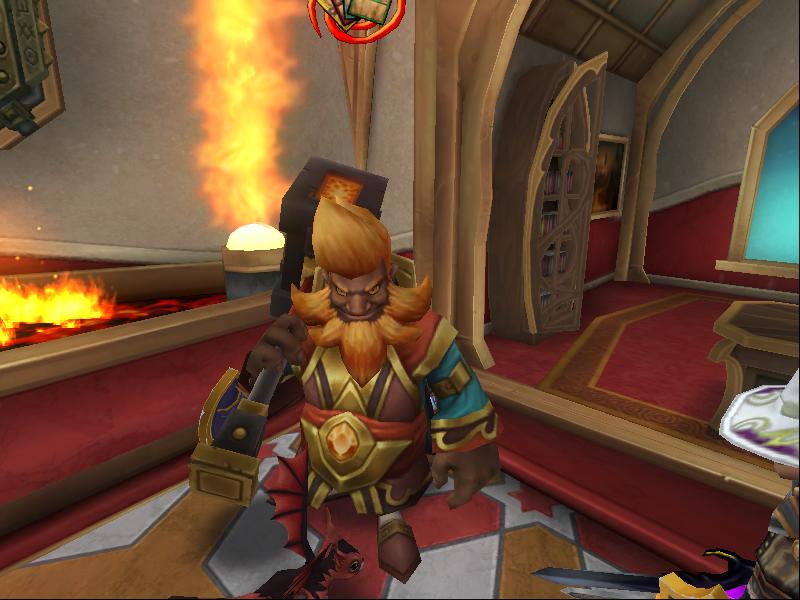 Legendary Weapons are available to craft for the worthy. Ignus Ferric (the scholar of the Fire school in the Arcanum) sells the recipes. Each school has a wand which adds to the new pip conversion stat along with giving damage and pierce! They don't offer any critical rating or critical block, but come with some damage and pierce.
You need to be a champion crafter in order to craft these, but luckily the quest to become one doesn't require anything except interacting with a couple of items!
Each of these weapons requires 25 of a new reagent pictured below, the Antique Chest. In addition, all of them require Ore, Star Dust, Star Shards, Vines and Gold Pearls. Every school also needs the perfect gem for their respective school, plus the TC version of one of the school's spells. We currently have no information on how to get the Antique Chests.
See our other crafting guides here.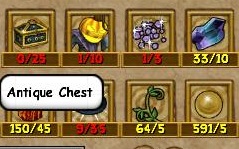 The Stats of the legendary weapons:

Fire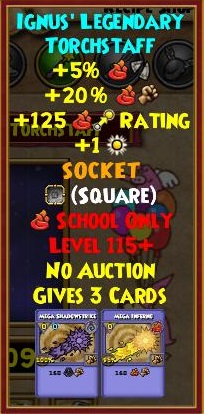 Storm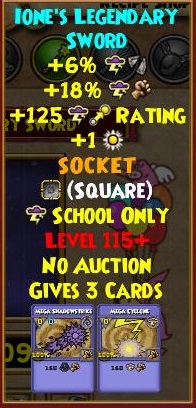 Ice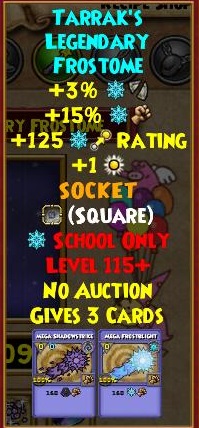 Myth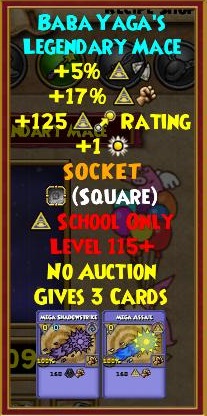 Balance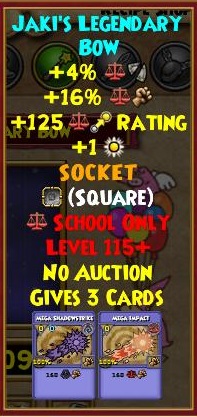 Life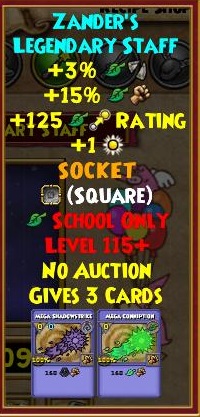 Death

The looks of the new legendary weapons: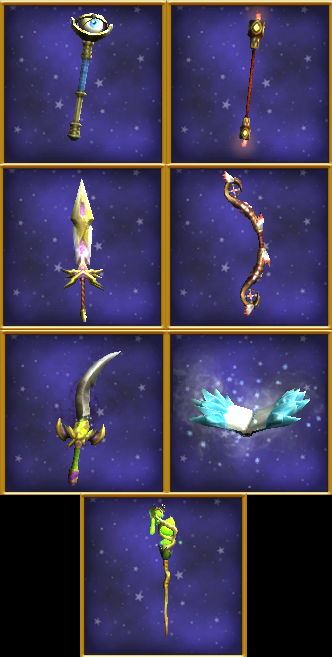 While you're talking to Ignus Ferric, you should also check out the craft-able statues he sells!
What do you think of
the Legendary Crafted Weapons?