June 22, 2014  June 22, 2020
Hoodoo Bundle

Skull Island is getting haunted! The undead spirits are all awake and calling your name! Definitely not to taunt or kill your pirate, but to invite you to try the latest Pirate101 bundle, The Hoodoo Bundle! This amazing $29 Walmart gift card is the ultimate choice to show off your Witchdoctor pride to both allies and enemies. So, without any furthermore ado let's show off the bundle items, shall we? This bundle comes with:
Conqueroo Gearset
Hoodoo Monkey Cornelius Companion
Ghostly Galleon
Baron Samedi's Standard
Witchdoctor's Lab Add-on
1 Month of Membership or 5000 Crowns
Conqueroo Gearset
---
This amazingly Hoodoo made-gear will bring fear into your enemy's eyes AND defenses, but will at the same time impress your friends all over the Spiral for being just in theme for Halloween times all the year along! Legends say it was Baron Samedi's gearset back in the days.. So take care of your gear pieces, you don't want him to come and haunt you at night like poor Ebeneezer Scrooge. Here's the look with tiers included:
Ghostly Galleon
---
One of the scariest and darkest ships for you to witness yet. The spookiness is to be found within the deck and the ship cabin. One hit from its ghostly cannon and the enemy ships will be set to tell no tales. like the rest of the gear, this ship fits perfectly into the Halloween spirit! So make sure to get it, it is something you truly don't want to miss. Here's the look as well as the tiers: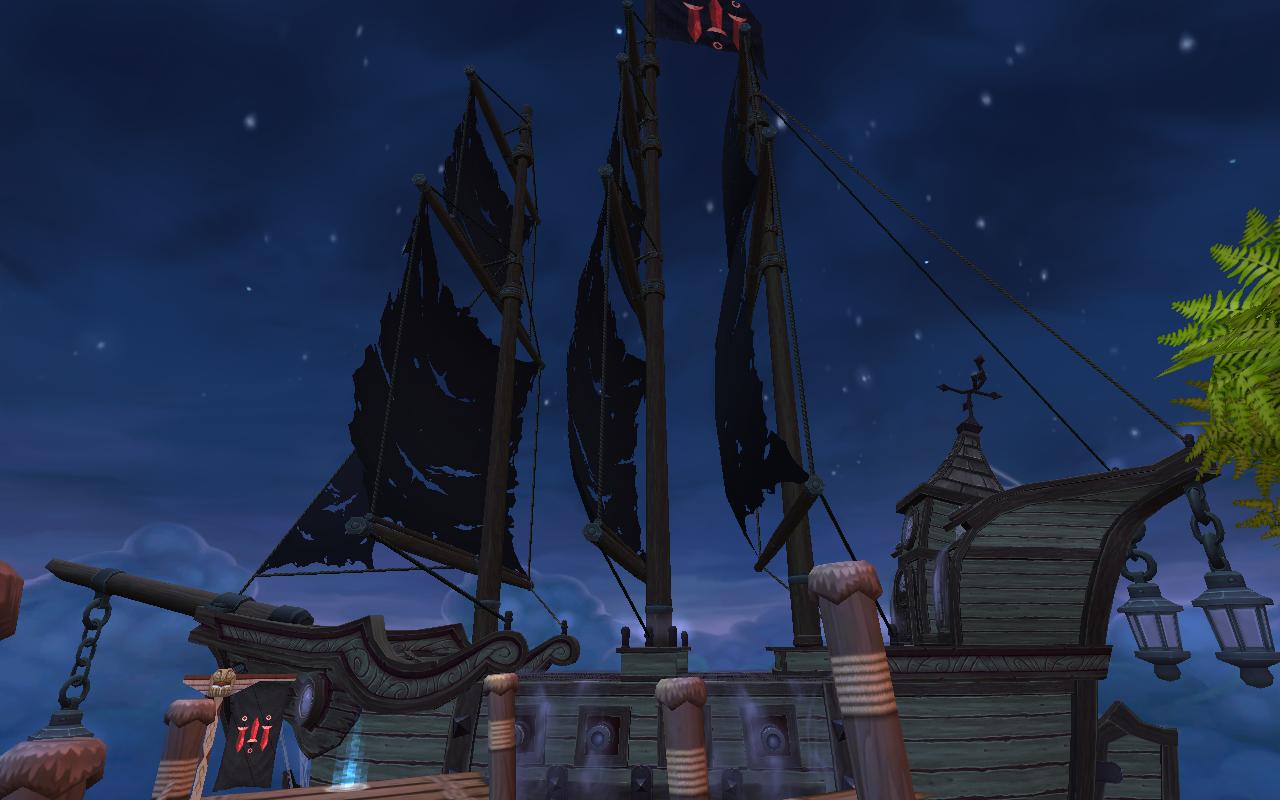 Monkey Cornelius Companion
---
What's a spooky bundle without a faithful spooky ally? This is where the Hoodoo Cornelius kicks in to make sure you're in theme enough to scare your enemies and give you an edge in hard battles, thanks to the fact he's a melee Witchdoctor companion with a decent set of epics (be sure to use lots of accuracy and dodge buffs to maximize his potential)! Just.. make sure not to give the dude lots of bananas.. Or he might Go Bananas!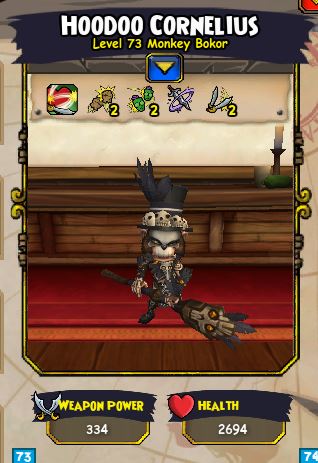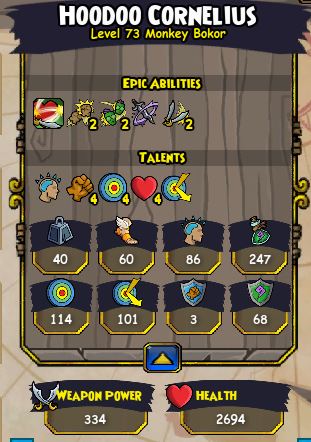 Baron Samedi Standard
---
As we know, Kingsisle introduced us to a new addition for the combat system, which was Battle banners. This bundle comes with a special banner: The Baron Samedi Standard! This item provides a banner that can boost the weapon power of undead companions and allies as well as a Soul Harvest talent grant when it's placed in enemy's territory. However, it does massive damage to undead units on your team should the banner be broken. It also provides a summon Undead Wraith power. We're excited to see how pirates will make good use of such new system and addition in battles for both PvP and PvE!
Baron Samedi Standard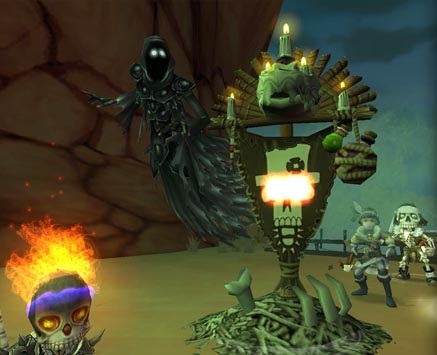 Stats and Powers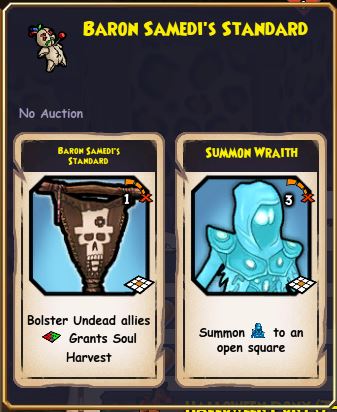 Witchdoctor's Lab Add-on
---
Finally, this bundle comes with a very cool and scary interact-able housing item, the Witchdoctor's Lab Add-on! A strange mysterious trap door that sends you into a very spooky place in a mysterious realm with other cool interact-able items like the spooky cauldron you can see in the gallery album above! Don't go inside it alone though, bring your friends with you! It is never a cool party without friends.. or shall I say spooky?
Will you be buying this Hoodoo Bundle to bring fear into your enemies and walk around Skull Island with your friends like the spooky Witchdoctor you are?
Let us know in the comments below!