June 26, 2013  October 10, 2021
Olympian Bundle
---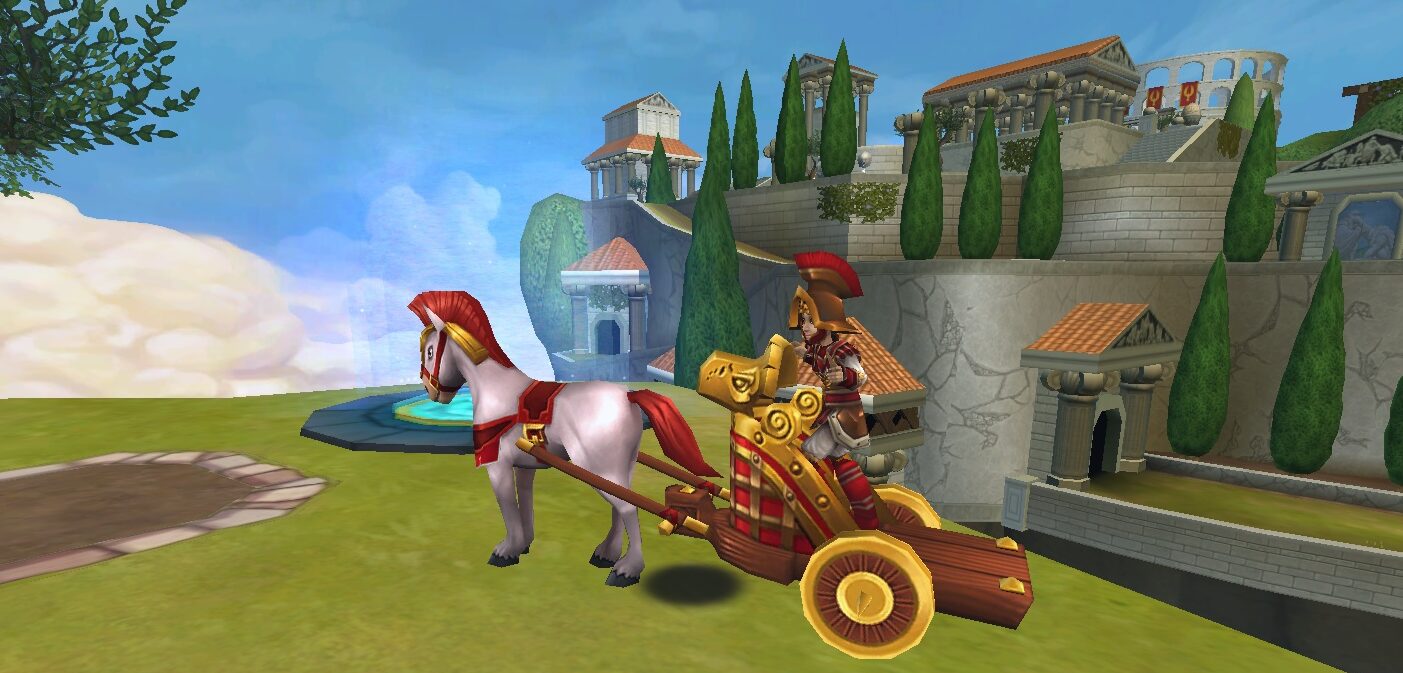 Live the life of the Immortals exclusively at this $39 Olympian Bundle from Wizard101! The adventures of Troy and accompanying Zeus, Athena, Hades and even Ares will be accessible to you through this magnificent bundle! Say no more, you ask? You want me to get into the bundle Items immediately? Ah.. I can sense the excitement in your eyes!
Olympian Bundle Items:
Aquilan Palace
Trojan Horse Pet
Aquilan Chariot Mount
Gladiator Armor
Gladiator Sword and Shield Weapon
1 month of Membership or 5000 Crowns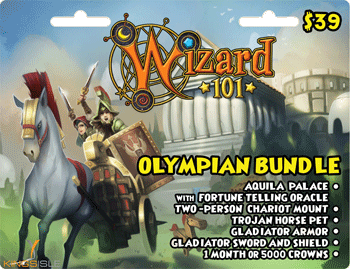 Aquilan Palace Castle
---
Usually, I don't start with castles, but this one is a beginner point worthy. The castle for the Olympian Bundle is one of the most excellent choices when it comes to space and environment as well as the amount of interactable items found inside it. The house is built on the ancient style of Aquila when it comes to design. Variety in the details outdoor shows clearly at the walls and exteriors of the house. And don't worry, I've made sure that it's not praising a specific god, I didn't want to see the wrath of Hades because Zeus has a statue inside it.
I will be taking you at a quick tour at the most important and yet creative spots in the house in which Kingsisle did an outstanding great job with it when it comes to design:
The Arena
Built on the Gladiator Arena design, with special seats for the audience to watch your epic matches against your fierce opponents in friendly 1v1 matches. Show off your magic, spells and even your power and prowess in this large Arena Circle that has a wonderful view on the skies of Aquila. A view that can only be seen in heaven as they say!
The Oracle
She knows the future, the past, the present. But most important, take her words wisely and think of them, as they do have meanings hidden behind them! One of my favorite spots as we go dig deeper inside the house. Interact with the oracle and she will tell you a quote of wisdom. Who knows, it may be directed at you specifically, or it might be just a funny bluff to lighten up your day and give you hope for a better tomorrow! Listen wisely. But wait…
Here's a bonus! You can go somewhere inside the oracle statue at the top to wait for any sort of invaders entering your house… Or perhaps to sneak and surprise a friend to tell them "I see you" in your way! Unique for house parties, don't you think?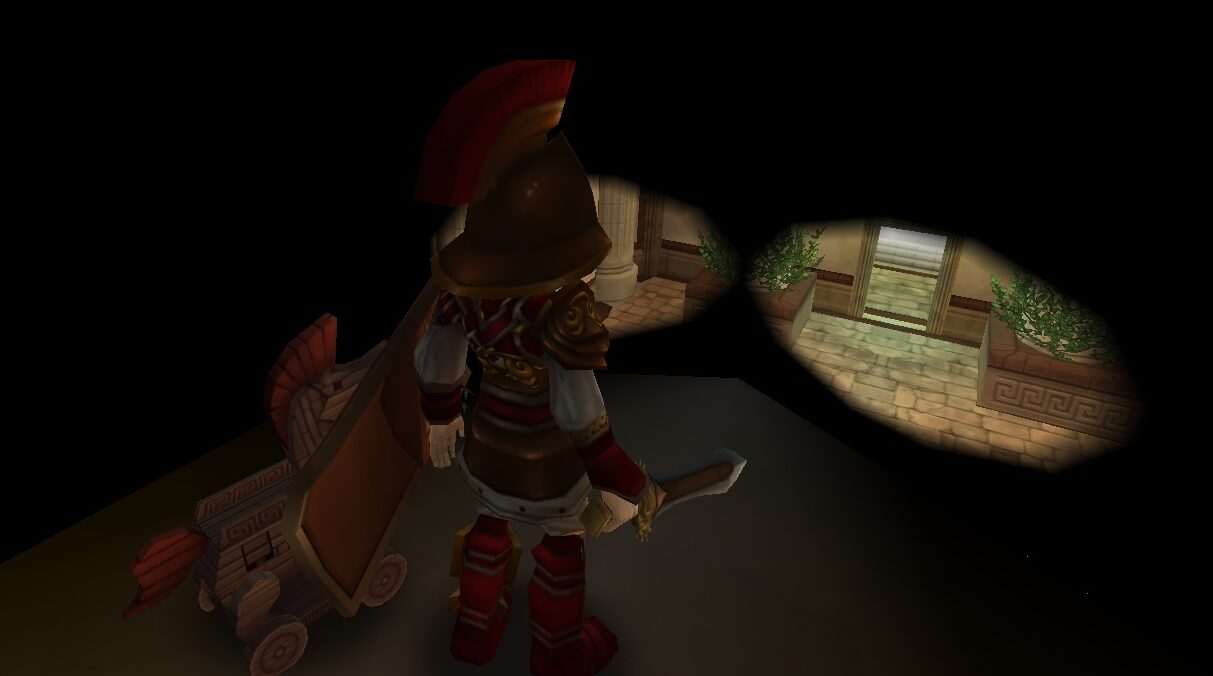 The Labyrinth
Abandon hope the moment you enter her-.. Oh my apologies. Pirate101 vibes are given to me automatically the moment I enter the maze room in this house. Move around this complex maze to reach the Minotaur statue at the very end of the other side of the room to interact with it and get your daily reward! But be careful… solving it can be tricky!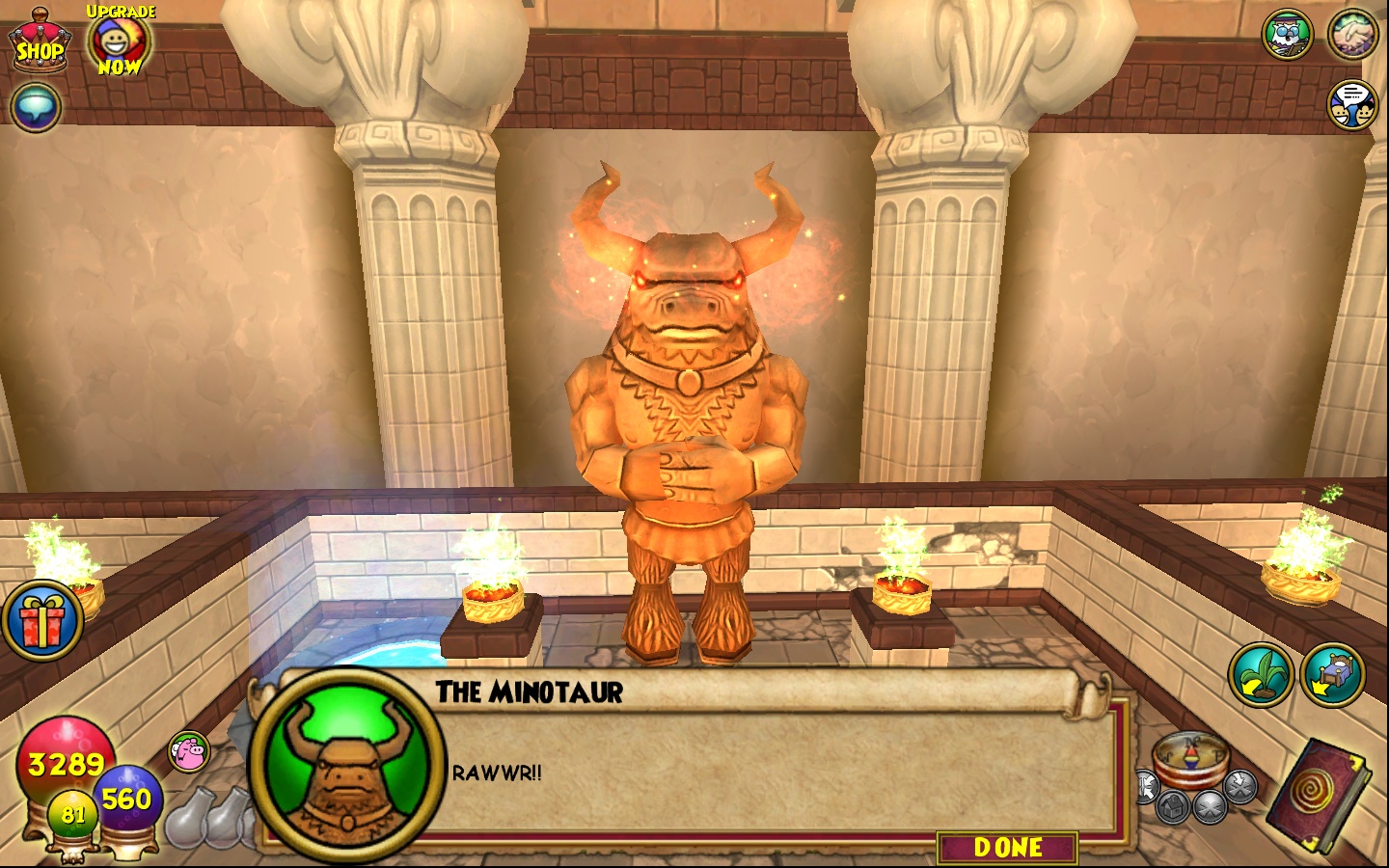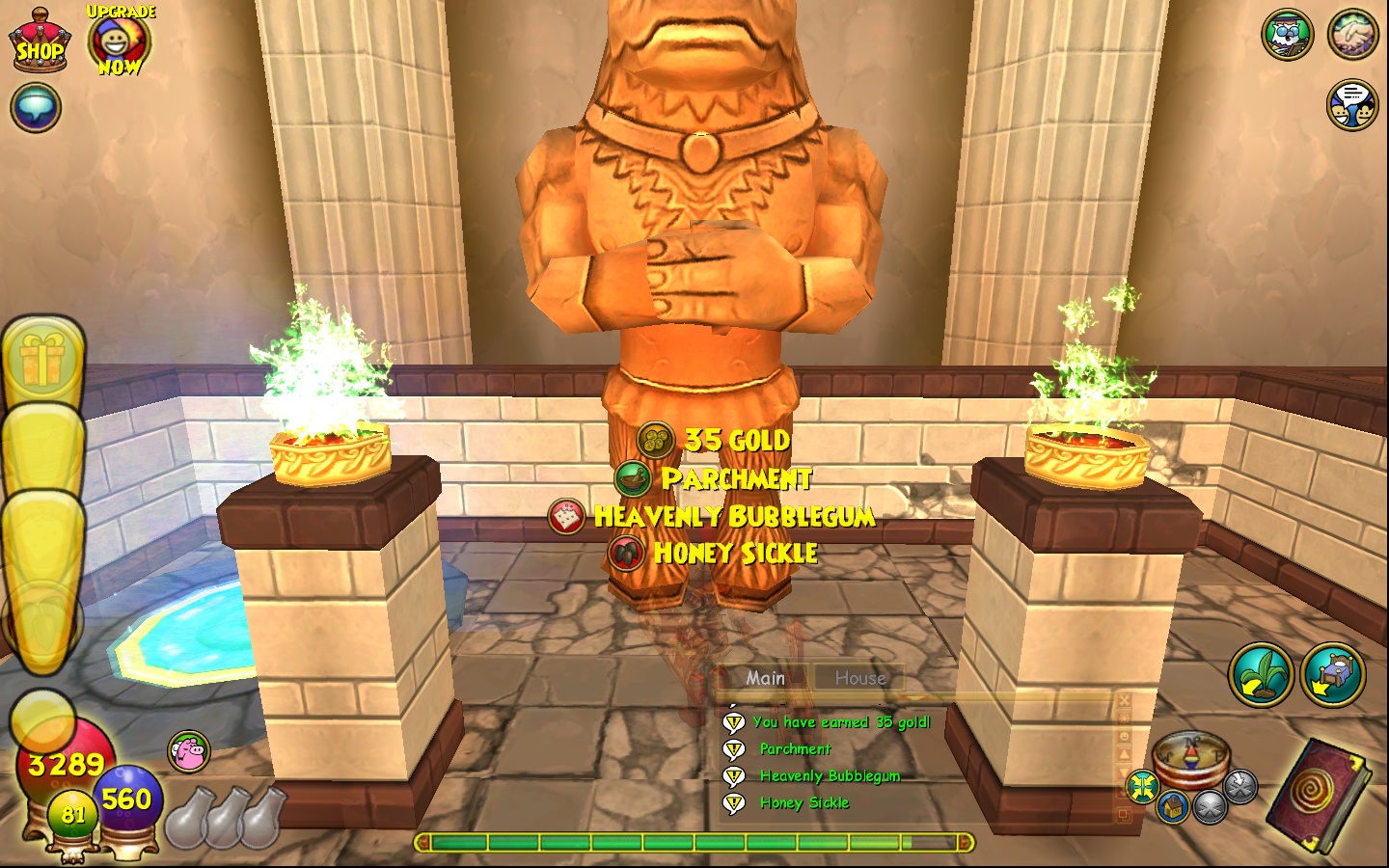 But wait.. here's a bonus reading! Since you're a good reader and have reached this part so far, did you know that this maze was based on the Labyrinth dungeon from Pirate101? You get to battle actual Minotaurs and what not as well! If you haven't tried Pirate101 out and specifically this funny yet amazing dungeon, you should give it AND Pirate101 itself a try!
And that was all for today's tour in the Aquilan Palace House! I recommend you to give it a tour as well. There are several hidden places I have not mentioned in the article. Enjoy your time in this cozy place!

Trojan Horse Pet
---
A mysterious yet a funny ally to have! The idea of it is also based on the dungeon of Troy in Pirate101 and also inspired by the Troy war itself back in the old Greek. Made from wood 100% and no guarantees if there'll be soldiers coming out from it to attack you at night. So be on your guards for anything that'll make you roll on the floor from laughing so hard.
Aquilan Chariot Mount
---
Charge your way to victory with a highly raised head to the skies with the Aquilan Chariot! With this super confident horse and Chariot Wheels, your way to victory is assured and at speed of 40%! Have I mentioned that you can charge your way into victory with a friend of yours? Yes! This mount comes with a 2 passengers seat, just to make sure you're celebrating your victory in your battles with a partner!
Also, it is worth noting that this mount is also possible to be obtained through fishing. That's right, magical fishing will do the trick! Try your luck in the fishing ponds of the Aquilan Palace and try your chances to obtain a fishing chest for a chance to get the mount.

Gladiator's Armor & Sword and Shield
---
Confidence is what describes the Immortals. To live like the Immortals, you'll need the Gladiator's Armor gearset and Gladiator's Sword and Shield Weapon. This scary set will make your opponent live in fear the moment you step into the battlegrounds, cloaked with Zeus's might, Ares's strength, Athena's Will and Hades' bravery. Here are the stats of the full set: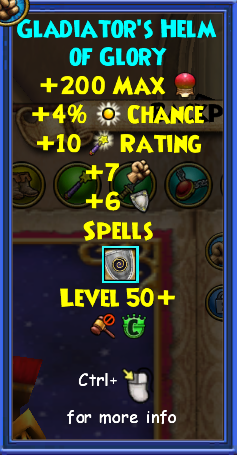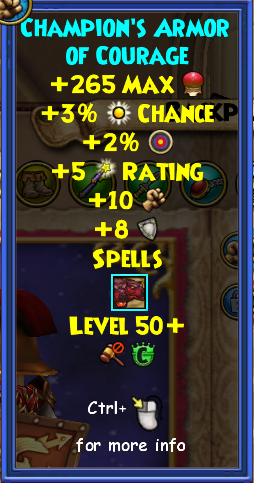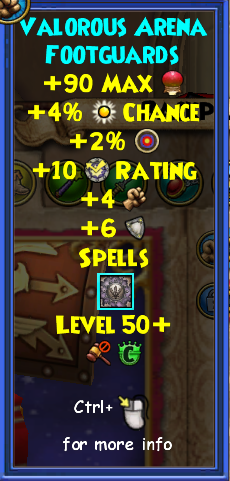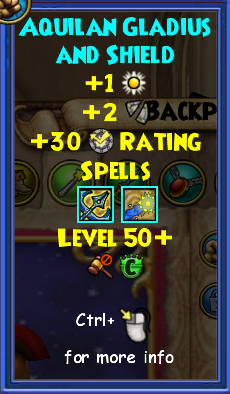 And finally, this wonderful bundle comes with 1 Month of Wizard101 Membership, or 5000 Crowns to do with as you please.
Did you like the Olympian Bundle?
What is your favorite item so far?
Let us know in the comments below.