May 28, 2013  August 25, 2020
Atlantean Bundle
---
Released way back in 2013 for $29, the Atlantean Bundle is still full of surprises till this day! The gear within varies every 10 levels and is available from level 0 till 100. Additionally, you will find all sorts of Atlantean-themed items, including the:
Atlantean Attire
Harpoon of the Darksome Depths
Betta Fish pet
Pygmy Grey Whale mount
Fantastic Fish Bowl
5,000 Crowns or 1 month membership
Atlantean Attire
---
The Atlantean Attire stats are well balanced on all the gear pieces which is why it throws me off. It doesn't have that wow factor that would lead me to actually equip it. On the other hand, the outgoing healing is worth a mention as at level 100 you can get a total of 45% from the hat, robe and boots alone. Additionally, the Water Efreet is not something you will want to miss as it only costs 7 pips. Scary!
Harpoon of the Darksome Depths
---
Beware the pointy edge! The Harpoon of the Darksome Depths is surely something, but certainly not at low levels as it doesn't give any additional stats. From level 50 you start to notice the critical and outgoing healing increasing all the way to level 100, the current max tier. It is there that this weapon has caught my attention as it can be extremely useful for critical healing.
Betta Fish
---
We don't see that many fish pets in Wizard101 which is what makes the Betta fish so wonderful! It gives a Leviathan card at Baby (with 2 more cards to follow) that only costs 7 pips and does 935 Storm damage + removes one positive charm. The talents and stats are not out of this world, however it is a great starter pet to train as some of the talents can be quite helpful especially to a storm wizard. Check them out below.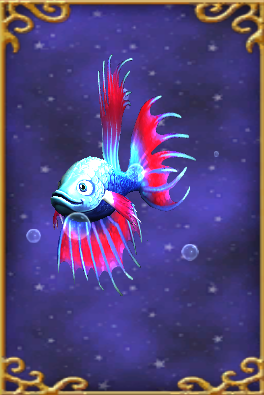 Betta Fish Talents & Statistics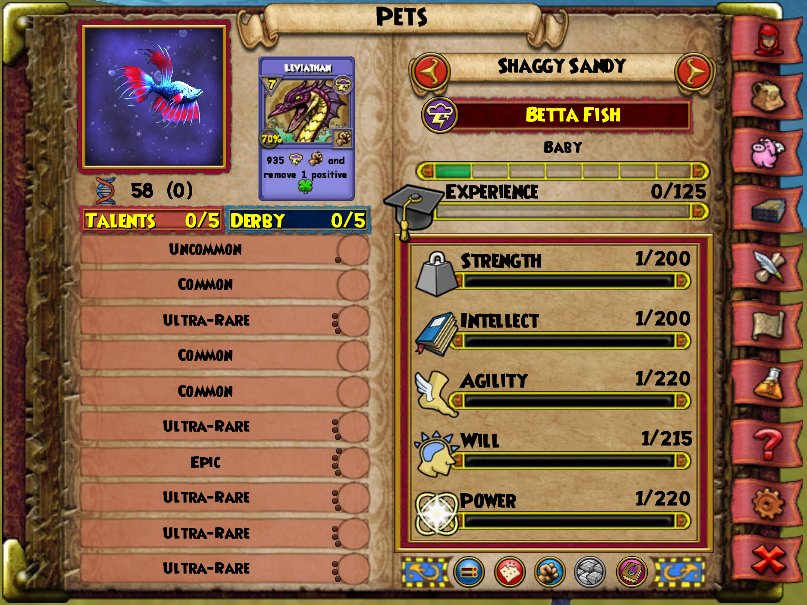 Storm-Shot
Wise
Critical Hitter
Dogged
Calculating
Drop It
Energizing Battery
Storm-Dealer
Lively
Storm Striker
Pygmy Grey Whale
---
If this is the Pygmy Grey Whale, I wouldn't want to encounter an average sized one! Seriously though, this mount is enormous compared to other mounts. This mount can carry a total of two wizards and has the common +40% speed. Don't miss out!
Fantastic Fish Bowl
---
First thing that you should know about the Fantastic Fish Bowl is that it is simply a housing item and not a castle like a lot of other bundles provide. However, this little fish bowl has a magical portal that when you hit 'X' you are transported inside. Inside you are able to open the treasure chest for daily rewards. Not only that, but you can also enjoy the magical view highlighted beneath!
What do you think of the Atlantean Bundle?
Leave a comment below!