May 30, 2019  January 17, 2022
Fantastic Fairytale Bundle
---
Live in the world of dreams and high fantasy in the brand new $39 Wizard101 Fantastic Fairytale Bundle, found at Gamestop! This one isn't like any other, as it gives you the ability to live out your own fairytale dream, complete with amazing fairytale themed items. Wondering what it has to offer?
Monarch's Attire
Poison Apple Weapon
Pumpkin Carriage Mount
Noble Toad Pet
Everafter Village & Additional Castle Elixir
5000 crowns or one month membership
Monarch's Attire
---
There's no fairytale without a… Monarch! You're the monarch in the Fantastic Fairytale Bundle! Thus, you deserve to wear the Monarch's Diadem, Regalia and Footwear to look fancy, colorful, and unique! Here are the stats for each tier, as well as the look, only found in the first tier's section. The gear is available from level 0 all the way up to level 130 and can be dyed in the Wizard City Dye Shop.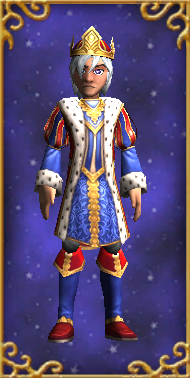 Level 0+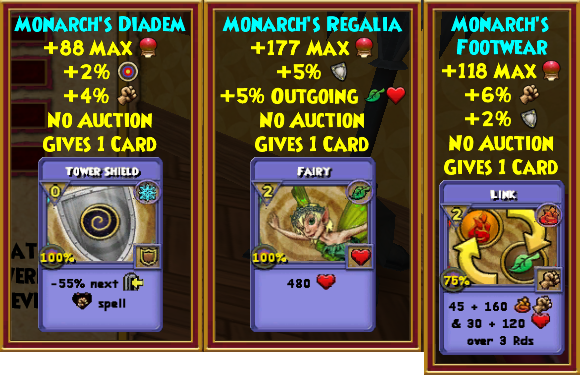 Level 10+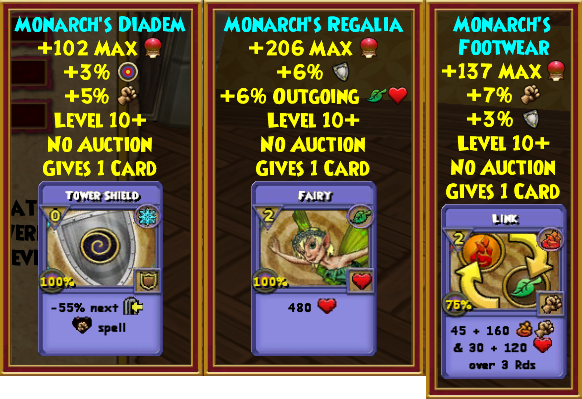 Level 20+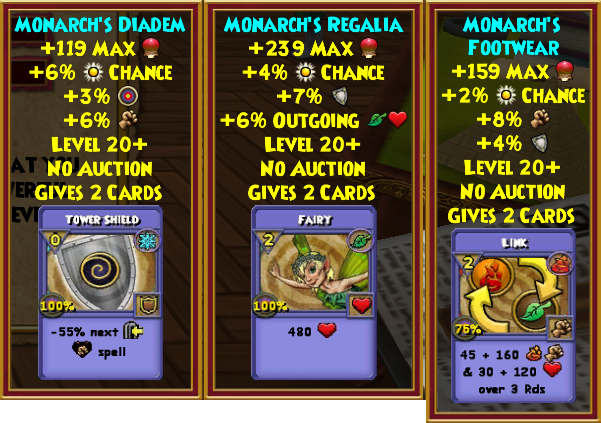 Level 30+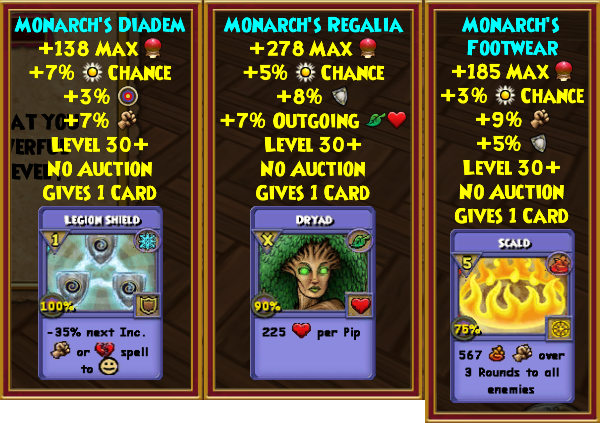 Level 40+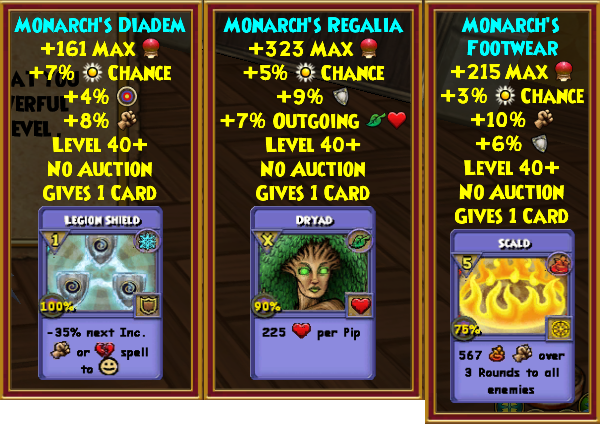 Level 50+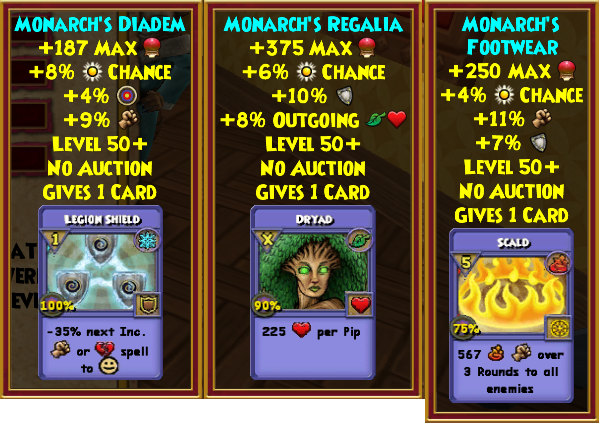 Level 60+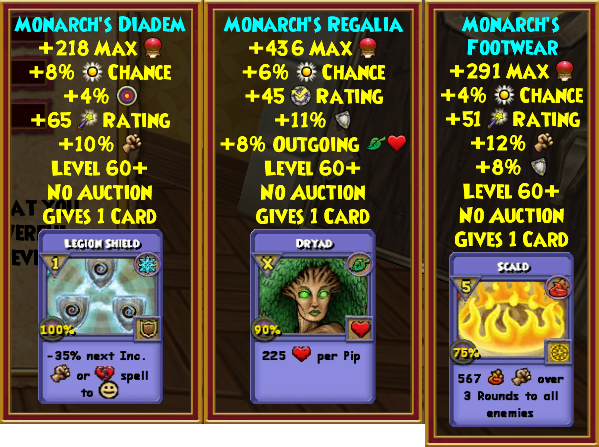 Level 70+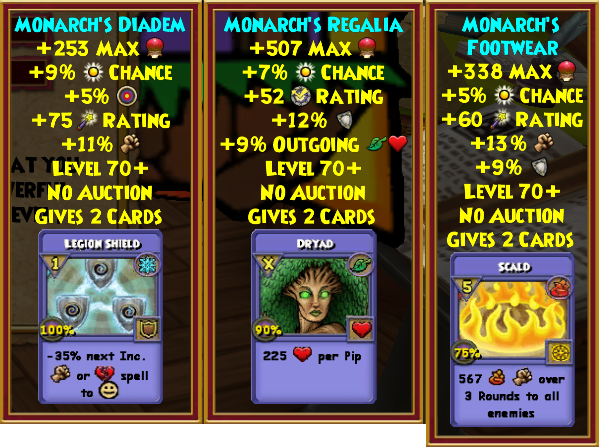 Level 80+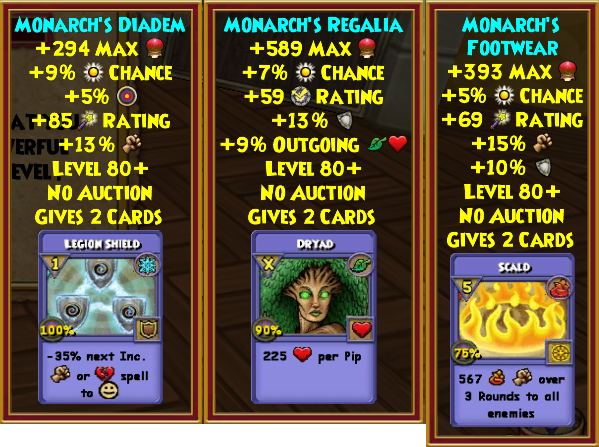 Level 90+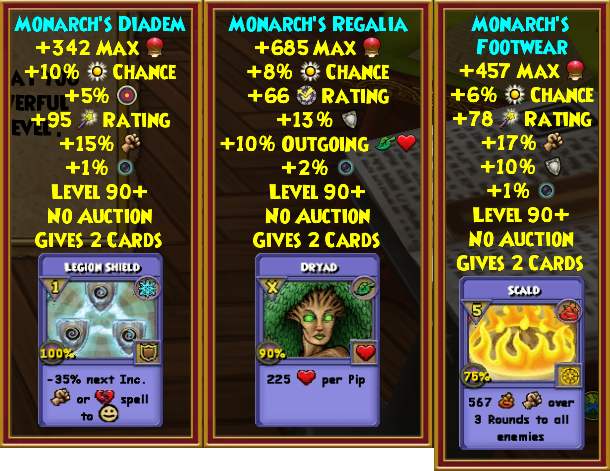 Level 100+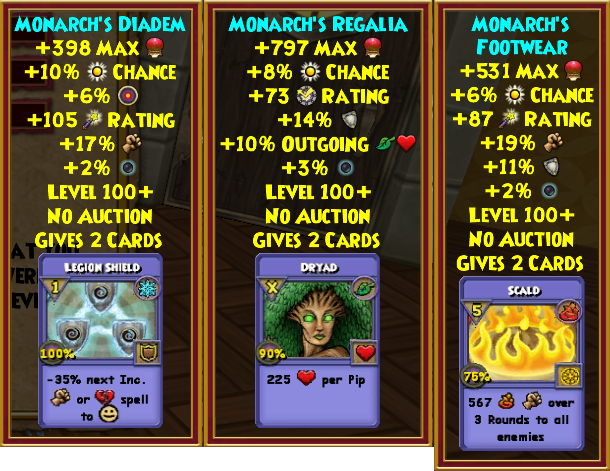 Level 110+
Level 120+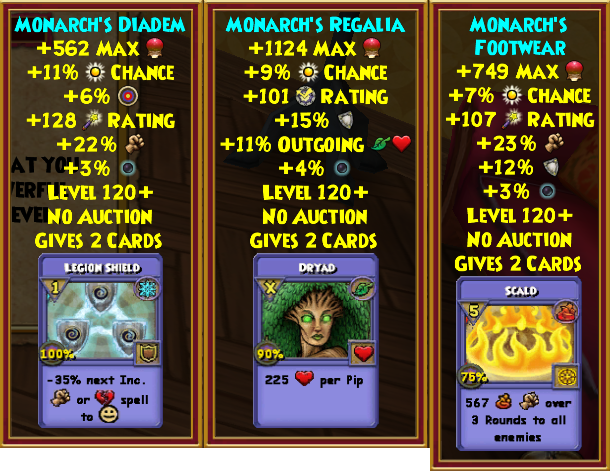 Level 130+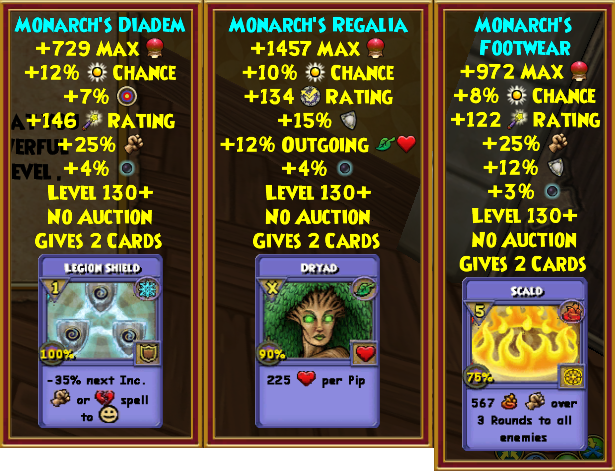 Poison Apple Weapon
---
Put fear into your enemies with an exclusive wand, the Poison Apple! This isn't your ordinary wizarding wand. One bite and it's all over! Sneaky wizards will be able to use trickery against their enemies to give them a taste of their own medicine. The wand comes with an interesting maycast "poison" that'll stun the enemy. Here's a look at all the wand levels as well as the look.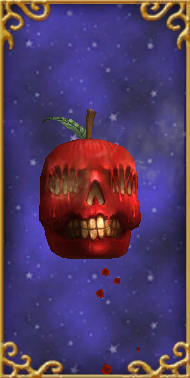 Level 0+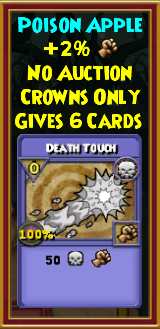 Level 10+
Level 20+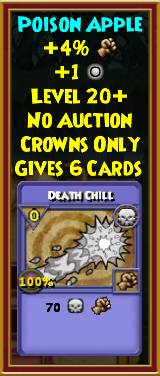 Level 30+
Level 40+
Level 50+
Level 60+
Level 70+
Level 80+
Level 90+
Level 100+
Level 110+
Level 120+
Level 130+
Noble Toad
---
The Fantastic Fairytale Bundle also comes with a Noble Toad pet! This cute little toad will assist you in your journeys through the Spiral. He can also provide aid in tough battles when you need it. He's one of the most faithful companions to fight by your side. If you show 'em some love and care, of course. Train him well! He doesn't bite 😉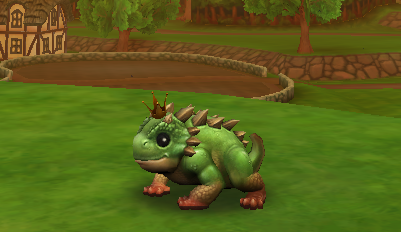 Noble Toad Stats & Talents
Let's review the talents of the newest Ice Pet to hit the spiral. This pet comes with a snow drift card at baby and adds another copy at Epic. If you have the missing talents, let us know in the comments!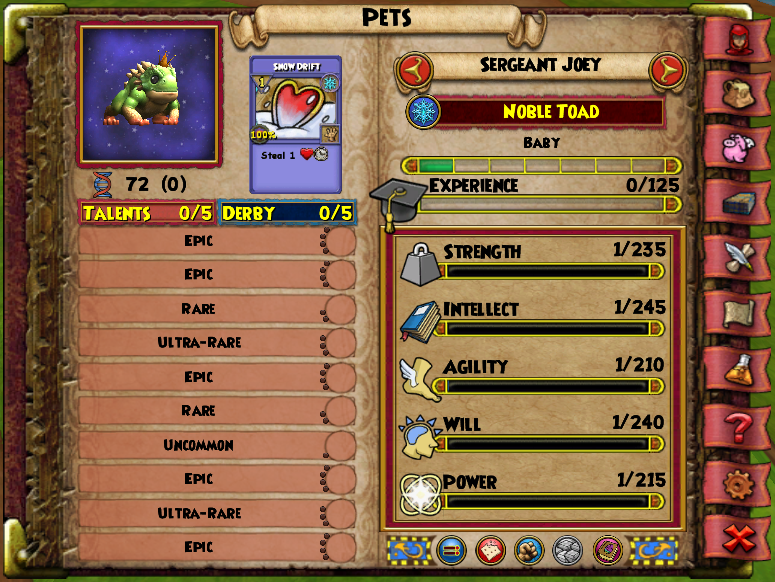 Dot Doctor
???
Mana Gift
Ice-Dealer
Spell-Proof
Iceblade
Ice-Shot
Energizing Battery
Powerful
???
Everafter Village
---
After a long day of duty and battles every monarch needs to get some rest. Where would they get rest? In the Everafter Village house of course! You'll enjoy the beautiful view from everywhere in the house. The house also comes with a wishing well for daily rewards, a battle arena and many other fairytale attractions. If you're a gardening fan, plants like this house. So make sure to put your crops in this fantastic house to enjoy the view with you as well. Happy Harvesting!
Pumpkin Carriage
---
A silly mount, but indeed a great one! The Pumpkin Carriage mount can carry up to 4 Wizards. Impress your friends and even your foes with your very own pumpkin shaped mount! Be sure to come home before the clock strikes midnight! 😉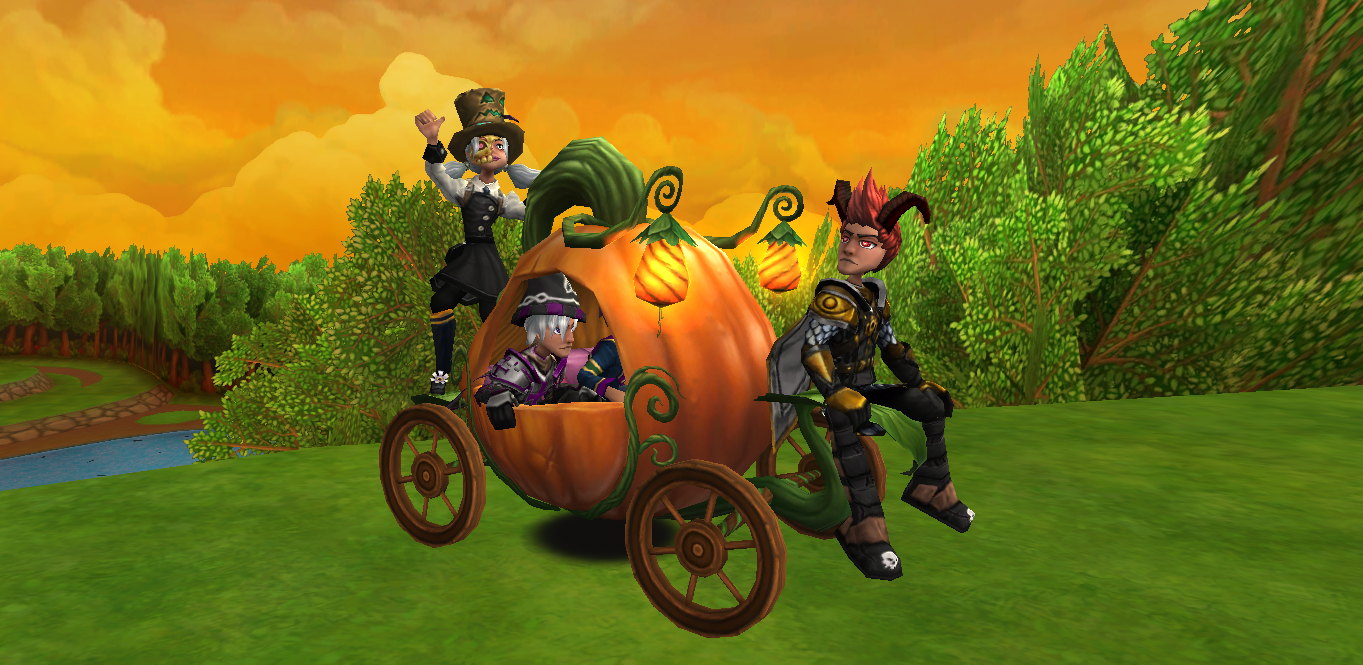 Big thanks to Tasha (@Tkgib on Twitter) for providing us with a first look at this bundle!
Will you be buying the Fantastic Fairytale Bundle and live in your very own fairytale?
Let us know in the comments below!