November 3, 2019  April 28, 2023
Reviewing the Wizard101
Fall 2019 Update
---
Ah, that time of year has arrived once again. What time you may ask? Why, time for Wizard101's Fall update! This year, KI has given us a smorgasbord of both quality of life updates and expansive new content for us to explore. Let's jump right into it and rate every major upgrade this update has to offer.
Grading System
---
For each of the major portions of the fall update, I'll provide a letter grade that signifies my take on the change. Here is how I defined the grading system.
Note: Since I rate this update very highly in general, many of the lower grades remain unused.
A+: Close to Perfect
A: Great
B+: Good but Needs Improvement
B: Needs Improvement
C: Needs Heavy Improvement
D: Bad but Salvageable
F: Should be Scrapped
Quality of Life Updates
Some of the most highly requested quality of life updates have been included in this update. Let's go over them!
Backpack Butler
---
If you have been playing for a while, then chances are you have accumulated quite a collection of gear, jewels, pets mounts and more. Keeping track of your various goodies used to be a challenge. Not anymore! The Backpack Butler tells you the location of any item on a particular character regardless of where it is stored. It even has a handy search feature that let's you search any item by name. This significantly reduces inventory control issues that have begun to affect Wizard 101.
Best of all, this item is available for gold at most Wizard 101 Housing vendors including Wizard City's very own Aubert Quickhammer! This item will be a staple for every wizard around the Spiral, and as such earns an A rating. Perhaps in the future, the Backpack Butler will have account-wide search capabilities or even the ability to bring an item to a player in addition to displaying it's location. The potential is there and I can't wait to see what the future holds for this feature.
Grade: A
Hatchmaking Kiosk Update
---
The Hatchmaking Kiosk was a revolutionary feature at the time of it's implementation. It allowed virtually any pet or pet talent combination to be freely shared with the community, significantly reducing the difficulty of finding the ideal pet. However, one of the minor annoyances with the kiosk was that it had no search function. Thus, you would have to manually scroll through the available pets until the one you wanted was found. Well not anymore;  this update allows a player to search for a pet by talent. Simply input the talents into the talent field and voila-all pets matching that talent are organized in a handy list for the player. This will streamline the pet hunting process and make finding your perfect pet even easier.
Grade: A
Content Updates
The Underground
---
The long anticipated underground area of Wizard City is finally here. Covering a vast underground section of Wizard City that laid undiscovered, this area has a very complex storyline. Filled with its own mainline and side quests along with some of the best writing in the entire game, this area feels more like a side world than a dungeon. While Wizard101 does explore some dark themes in prior worlds, some of the stories explored in the Underground are genuinely terrifying.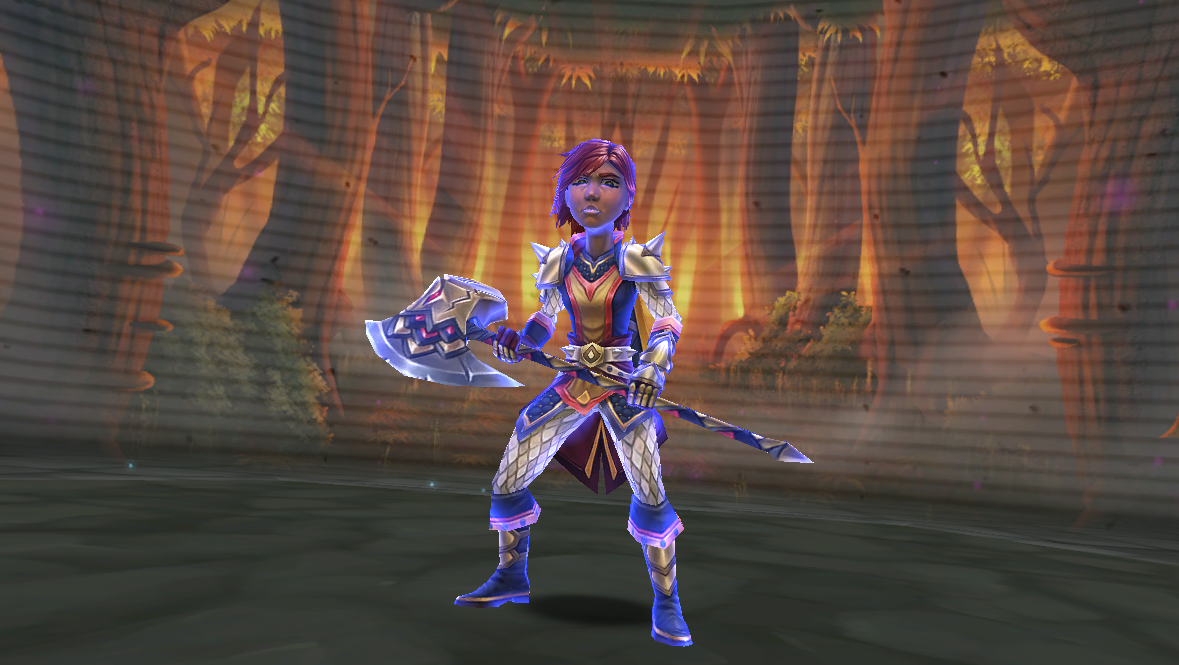 Not to worry though, it's not all doom and gloom. A lot of the side quests offer a more lighthearted experience and give the area some needed balance. This area is also unique in how it connects to the rest of the Spiral and expands the lore of worlds that are not immediately within its scope. Whereas Darkmoor felt like a self contained world that had no real connection to the story of the Spiral as a whole, the Underground feels intimately connected to the rest of the Spiral. I love this new direction in side dungeon storytelling and hope to see more in the future.
Grade: A
Spellwrighting and Daybreaker/Nightbringer
---
This system has the greatest potential and is my personal favorite update in this fall update. First, lets go over the spells. Nightbreaker and Daybreaker finally bring multi-card combos to the Wizard101 scene. This does have the potential to be overpowered, but I'll reserve judgement till we see their mechanics and how exactly they function.
The more exciting portion of the update is spellwrighting. This system is, in effect, a way to upgrade old spells and turn them into brand new spells. So far, the system is fairly limited with only a few spells eligible for upgrade. However, moving forward we could see an explosion of spells and customization options. Thanks to the branching nature of upgrade selection, players could begin to differentiate themselves from other members of their class. For example, all Death Wizards need not be constrained to the same mechanics. Perhaps one death wants to enhance his heal suppression and become the ultimate druid killer. Maybe another wants to enhance his drains and become a mid-range bruiser. Maybe yet another wants to focus on her DoTs. Spellwrighting offers this potential and so, so much more. This could easily become the most game changing update thus far.
Grade: A+
Beastmoon Hunt Changes
---
The Beastmoon Hunt is back with a new Avalon-themed Arena, new Beastforms and a host of changes. The developers have modified some familiar spells on the original Beastmoon creatures, in addition to adding 5 entirely new creatures for us to play with. The new arena emphasizes exploration and familiarity with the map leading to more complex out of combat experiences. Furthermore, Beastmoon match times have been shortened and winning combat is more rewarding. Overall, this is a solid update to the Hunt and one fans will enjoy in the months ahead.
Grade: A
New Deckathalon
---
The Deckathalon is bigger and better than before. Sporting 10 stages with 30 floors in total, this mode offers a much more challenging experience. Now, the Deckathalon has 3 entries per day and encourages an endurance type of playstyle. Players move from Stage to Stage until they run out of cards or are defeated. This type of play encourages more skill based leaderboard jockeying, but does have the downside of making it hard to farm for runes for many players. In addition, the amount of runes needed to constantly craft the next tier of deck is a tall order for those unwilling to spend crowns. On the plus side, however, this deckathalon does include some neat rewards including craftable elixirs. Overall though, these are solid changes, but are in need of a few tweaks.
Grade: B+
What do you think of the fall update?
Let us know in the comments below!