July 24, 2013  February 8, 2023
Mount

Olympus




Level 30 Dropped G

ear Guide
---
Mount Olympus remains to date one of the most popular farming spots in Wizard101. Within you will find a tough challenge that could potentially reap great rewards – defeating Zeus Sky Father! The reward is the level 30 Mount Olympus gear including hats, robes, boots and wands. If you want to check out the Crafted Gear available at this level, see our Aquila Level 30 Crafted Gear Guide!
Sky Iron Hasta Wand
---
Before we give you a closer look at all the Level 30 gear dropped in Aquila, take a look at this beast: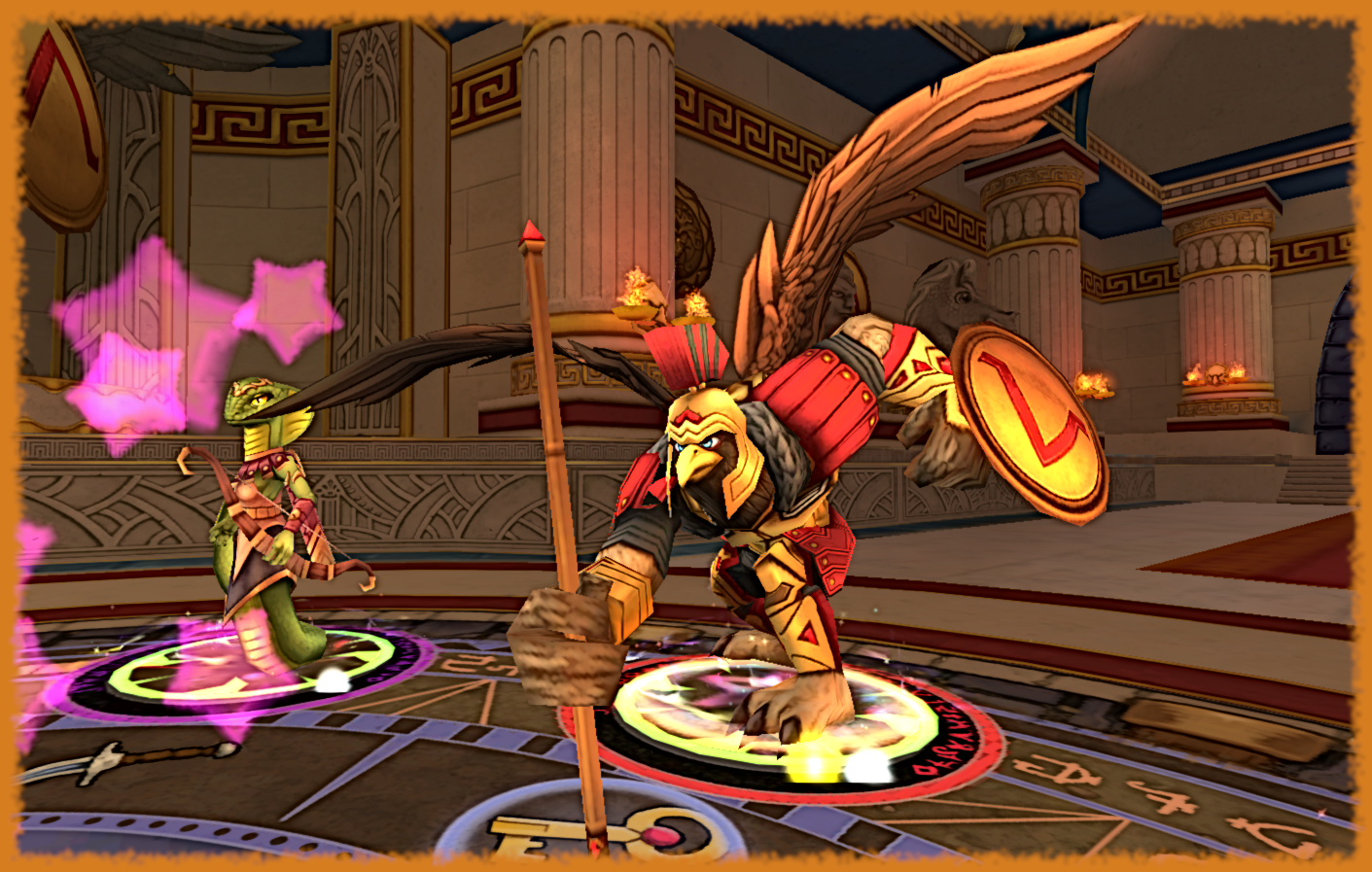 Mount Olympus Dropped Senator & Zeus Gear
---
Senator gear can be obtained from all over the Mount Olympus dungeon and you can get off school gear pieces. This means that a wizard can get any piece of gear from any school. As for Zeus' gear set it is sadly not the same. The gear only drops from the final fight in Olympus – Zeus Sky Father – and you can only obtain your school gear which actually increases your odds of getting something useful. Check out the gear sets below laid next to each other. You may notice that they are remarkably similar to one another except for the fact that Zeus' is slightly superior in stats.
Keep in mind that a second chance chest is NOT available after you defeat Zeus, so you simply need to repeat the entire dungeon all over. Having a higher level wizard aid you in farming this level 30 gear will surely speed things up. Good luck in your quest at obtaining the above gear sets!
What are your thoughts on the Mount Olympus gear?
Leave us a comment below!