Holiday Spellwrighting Contest: Winter 2019 Winners 
---
Our latest Spellwrighting Contest has come to a close and the winners have been decided. Let's see what spell ideas were on Santa's nice list and who found some holiday cheer in their stockings! Winners were decided by yours truly with input from the rest of Final Bastion's Staff! Winners, your prizes have been sent out and can be found in your email inboxes.
First Place
Submitted by Fiona
---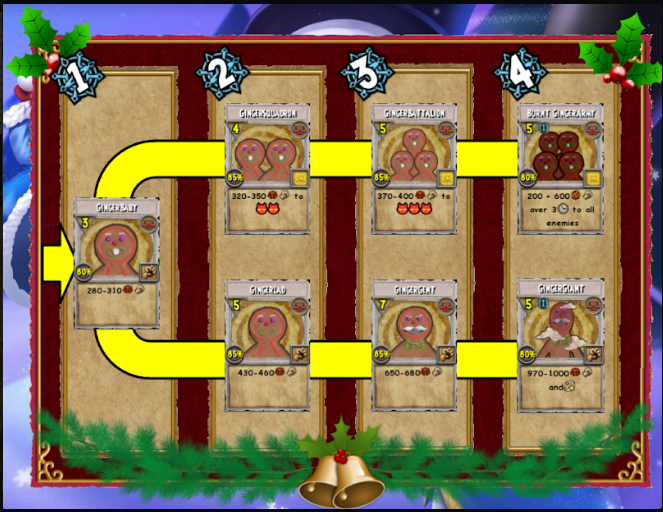 Winning Characteristics: This spell sports unique mechanics, variations of some familiar themes, and distinctive tiers. Thus, it shines as the top entry. I love how one tier leads to fire damage while the other tier leads to a shadow spell that still remains balanced relative to its peers. The art, the names and the mechanics also tie together very neatly, leading to a natural feeling of progression.
Second Place
Submitted by John L.
---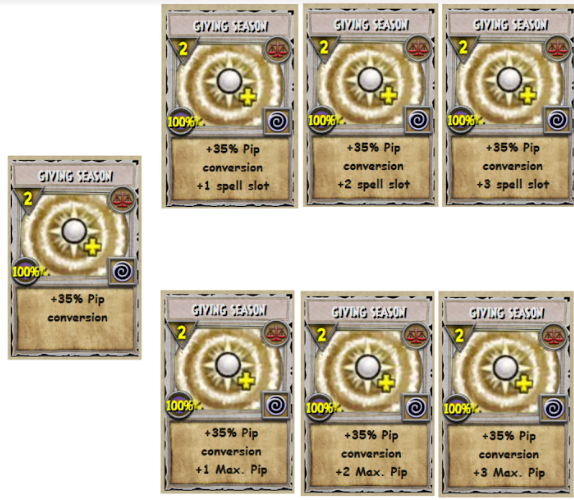 Winning Characteristics: Going back to Balance's roots as the class that changes the rules of combat, this card serves several roles. First, it's a two pip bubble, something balance currently lacks. Also, it has good utility, offering pip-conversion at the lowest tier. Furthermore, in the higher tiers it gives either a larger hand, or an expansion to the maximum pips a wizard can have.
Third Place
Submitted by Alicia Legendmancer
---
Winning Characteristics: A gardening spell that offers a holiday themed reward? Sign me up! The two tiers allow the user to affect multiple plants or to have one dedicated gift-generating plant. This spell is truly the gift that keeps on giving!
Runner Up #1
Submitted by Mark Dragonhaven
---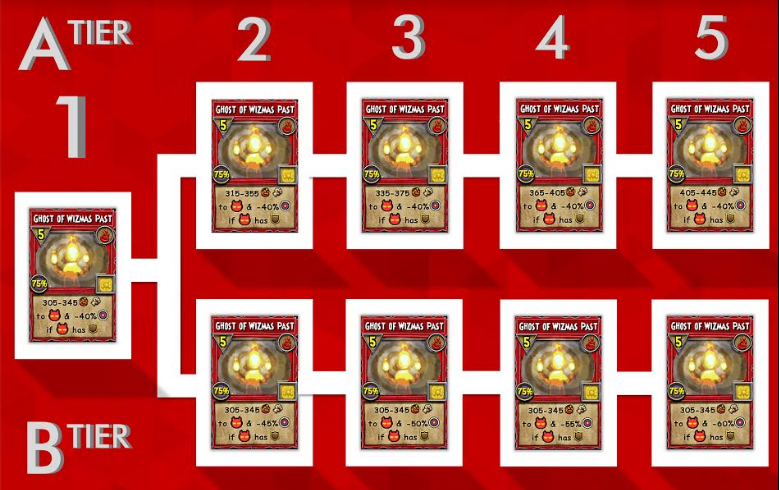 Winning Characteristics:  By borrowing from beastmoon conditional mechanics, this solid fire AOE applies a powerful but balanced effect. The tiers allow the caster to choose between damage and utility, a common motif in spellwrighting.
Note: This spell has 5 tiers, one above the stated maximum of 4 which lowered its position.
Runner Up #2
Submitted by Keller Anvilhorn
---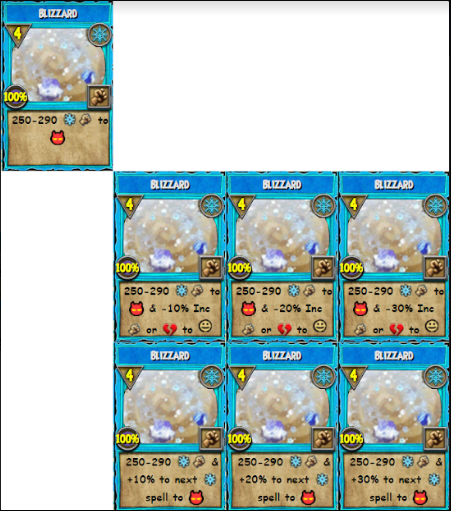 Winning Characteristics: A solid upgrade to blizzard. Both paths focus on utility, one offensive and the other defensive, allowing the Ice Wizard to choose which route they want to take.
Runner Up #3
Submitted by Emil
---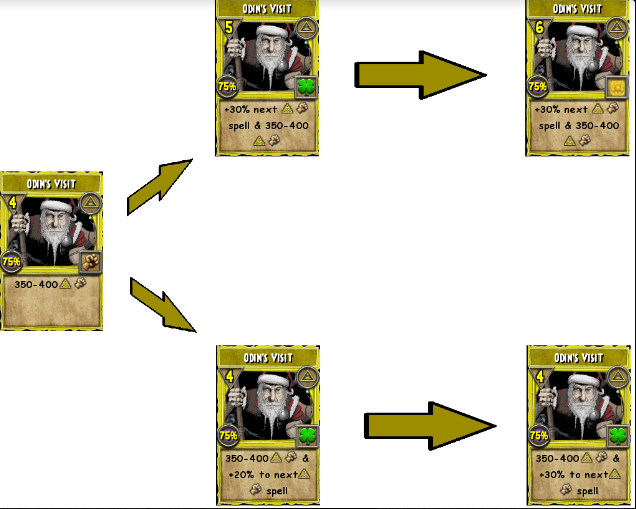 Winning Characteristics: A myth variant of Queen Calypso (upper branch) or Savage Paw (lower branch). Applying the blade before the spell offers it some excellent burst damage potential, while applying a blade after the attack offers it some good utility.
Runner Up #4
Submitted by Bradley Ironflame
---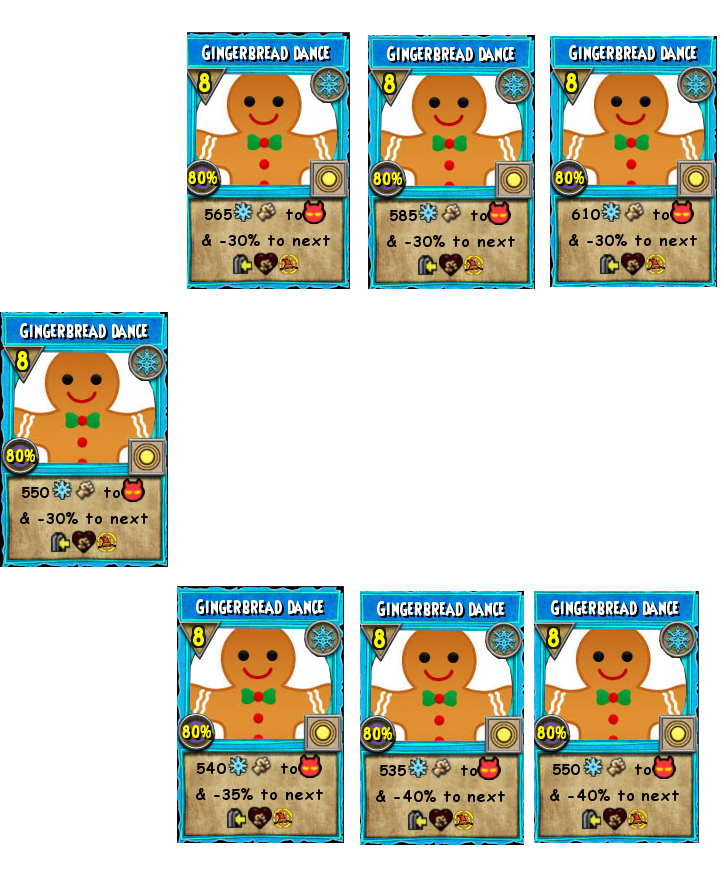 Winning Characteristics: An AoE for Ice that offers the common trade-off present in many spellwrighting pathways. One path will up the damage of the spell while the other path will improve the utility.
What do you think of our Holiday Spellwrighting Contest Winners?
Let us know in the comments below!