A Conversation With Tony Gaddis
---
A few weeks ago, I asked Tony Gaddis if he would like to be interviewed about his work as a Kingsisle animator. He agreed. Thus, in addition to my own questions, I opened up the questions to the community. Below you can find his responses to our questions. However, a little bit of background is in order.
Who is Tony Gaddis?
Who is Tony Gaddis?
---
For those of you who do not know Tony, he graduated from the Art Institute of Dallas in 1999 with a degree in Animation. He has been creating character animations for video games ever since. Tony has worked at KingsIsle Entertainment for 12 years as a character animator. Outside of work, he enjoys fishing, drawing, cats, juggling and spending time with his family.
Animating Wizard101
---
Frost: What got you to work at KingsIsle Entertainment?
Gaddis: I had been working and living in Seattle, WA, for two years, at Amaze Entertainment and my wife and I were discussing moving closer to family in Oklahoma. A friend and fellow animator, Ryan Davis, was working at KingsIsle at the time. He messaged me and said that one of their animators just quit and asked if I would like to work at KingsIsle. I flew to Austin, TX, the next weekend, and really liked the projects they worked on and the people I met. They made me an offer and within two weeks I was working here. My first day here was November 1st, 2007.
Frost: What are the reasons that spell animations are much better in later years, compared to early ones?  For example, is it a result of more knowledge, or better software/tools, etc.?
Gaddis: All of the above. I think more than anything, though, it's a combination of listening to player feedback and new artists coming on board and trying to create something new and interesting.
Frost: What's your favorite thing you ever made for Wizard101?
Gaddis: I've really enjoyed animating a lot of the pets for Wizard101. One of my favorites is the Baby Gryphon. I think the actual name, in-game, is the Scrappy Gryphon.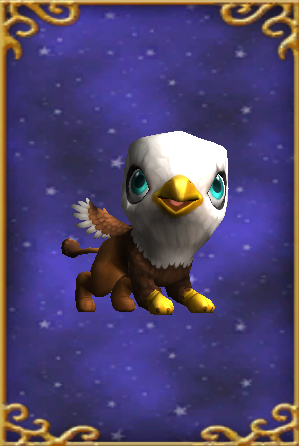 The Animation Process
---
Frost: Do you ever take inspiration from other games/movies?
Gaddis: Oh, all the time! Depends on the character, of course, but I'm really influenced by Warner Bros. cartoons. A movie example would be the Athena spell. I watched a lot of Brad Pitt in Troy to help inspire me.
Frost: Do you ever take inspiration from community spell descriptions?
Gaddis: I'm just a small part of the overall spell creating process. Pretty much all of the spells are pre-planned/designed by the writing department before I even get to touch it. I just try to see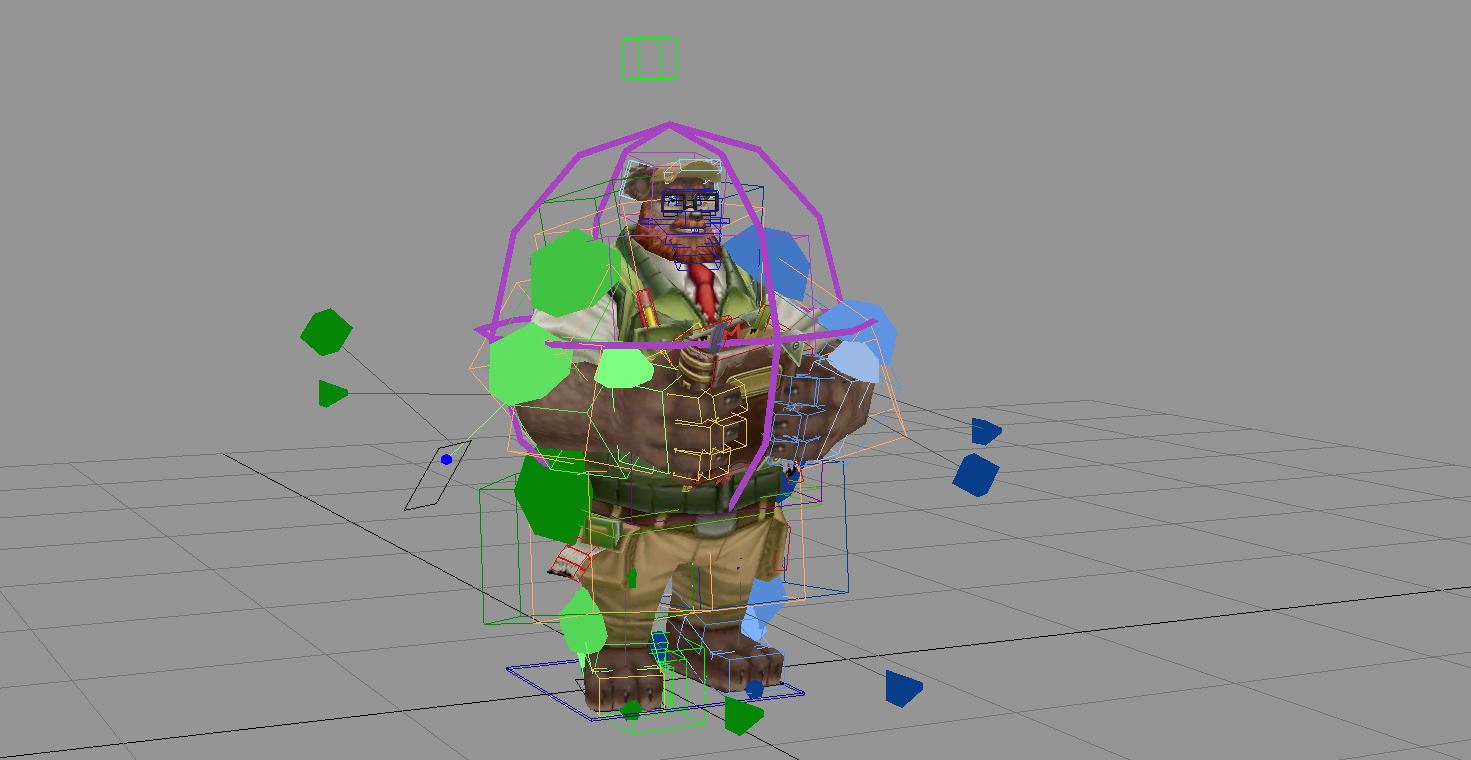 their vision to completion.
Frost: Which is harder, the planning stage, the drawing/character design, or the animation of the character itself?
Gaddis: Each part of the process has its own challenges. I don't design characters, so I can't speak to that. But, as far as planning goes, it's sometimes challenging to come up with ideas for animations. So, having creative people around me to bounce ideas off of is always a bonus. Creating the actual animation of a character is really, really time consuming but also really rewarding. Animation takes a lot of patience and perseverance and I think that's why a lot of people don't animate.
Working in Animation
---
Frost: Which skills are more important for an Animator: Artistic ones, or more technical ones, like programming and editing?
Gaddis: Personally, I think its a matter of understanding the principles of animation first and the tools second. If someone has a strong understanding of the principles of animation, then their animations will be convincing and fun no matter what the medium. i.e. 2D, 3D, stop motion, flipbooks, etc.
Frost: What would you say to beginners or those looking to get into animation?
Gaddis: One of my favorite quotes is "The way to get started is to quit talking and begin doing." -Walt Disney. And, Aaron Blaise has some great videos on animating, go check those out. I would also recommend buying a few books: The Animators Survival Kit by Richard Williams; Cartoon Animation by Preston Blair; Character Animation Crash Course! by Eric Goldberg. Also, don't be afraid to message animators doing what you want to do and asking lots of questions.
Frost: What do you enjoy the most in Wizard101?
Gaddis: In the actual game, I really like teaming up with friends and completing quests. But, beyond that, and more importantly, It warms my heart to see people of all ages enjoying something that I helped create. Reading messages from players like, "I was in a dark place and Wizard101 helped pull me out of it." or "Wizard101 helped me connect with my family." These things make it all worth while. Be kind to each other and happy animating. -Tony Gaddis (Animator)
Frost: Tony, thank you so much for what you do for the game, and for accepting this interview!
What did you think about the interview? Would you like us to make more of these? Tell us in the comment section below!