Zeke Krokotopia
Training Point Guide to the Beetles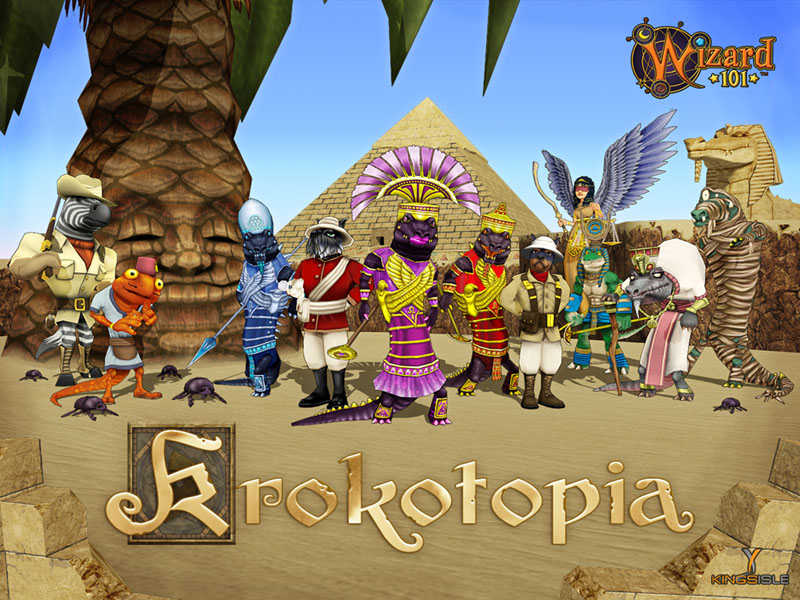 Welcome to another installment of Guides for Zekes Pesky Quests, where we provide videos detailing how to find the objects of Prospector Zeke's quests.
First Oasis Beetle
The first beetle is hidden behind a house in the Oasis.
Second Oasis Beetle
The second beetle is close to Zeke and Eloise, next to the wall of the library.
Altar of Kings Beetle
In the Altar of Kings, you simply go to the left down the stairs. There are some loose blocks laying on the ground there. The beetle is behind them.a
Chamber of Fire Beetle
In the Chamber of Fire, you go up the slow a few levels to find the beetle.
Krokosphinx Beetle
The Krokosphinx beetle is hidden ehind the back of the giant statue. Just go past his paw to go behind the statue and you'll find your beetle!
Entrance Hall Beetle
In the entrance Hall, you simply go up the stairs as if you would be going to the Vault of Ice. Don't use the sigil, the beetle is right up the stairs.
Emperor's Retreat Beetle
This beetle requires you to do some questing, because you have to open the door to get to the beetle. Defeat the first bosses as Shalek the Wise requires until you can use the lever to the Frozen Lake. Then, work your way to the far end of the cave you enter. The beetle ison the wooden platform in front of the building at the back of the cave.
Tomb of Storms Beetle
Use the portal in the Oasis to get to the island. Don't go into the well of spirit, but rather go to the back of the portal you come out of.
Karanahn Barracks Beetle
Keep walking until you get to the area with the little islands with bridges between them. The beetle is at the right side of the cave area.
Well of Spirits Beetle
Go up the stairs (left or right) and go behind the Temple of Storms.
Video
For other Zeke and Eloise Quests: click here!

Are you trying to figure out a new training point selection for your wizard? Check out our Training Point Calculator here!