July 2, 2020  August 15, 2020
Celestia Lore Spells Overview
---
The Wizard101 2020 Summer Test realm is here and this time it brings four brand new spells into the game! Last year's Grizzleheim Lore Pack brought some useful Grizzleheim-themed cards for Life, Storm and Myth wizards. Now it's time for other schools to get a little something too. This year's Test Realm offers a chance to try 4 new spells that all seem to have a common Celestian theme. Let's check out these Celestia Lore spells!
Where are these spells?
---
Usually, these spells are introduced in new packs as soon as they launch, but this time they were introduced on test realm on a temporary vendor in The Commons. It's  likely that they will be introduced in the live game as pack spells following the release of this Test Realm. Furthermore, this time there are 4 spells and not the standard 3. The more, the merrier!
What's so special about these spells?
---
Apart from being shockingly beautiful spells, they can also be upgraded with spellements. Take a look below at each of the Celestia Lore spells and see the different upgrade paths of each. On top of that, these schools obtained some long awaited spells – Death a 4 pip AOE, Ice a heal, and Balance a spirit version of spectral blast.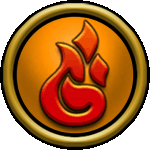 Nautilus Unleashed

---

Rank: 5
School: Fire
Accuracy: 70%
Spell Type: Charm and Damage
Spell Description: Steals 1 positive charm and deals 380-460 fire damage to selected enemy.
Rating: This spell is very situational. Stealing a blade before hitting is an intriguing concept, but it doesn't really work, unless you're going against Fire or Balance enemies or wizards.

Spellwrighting Tiers

---

Upgrade description:

This spell offers two branches: the first one deals solid damage, while the second one offers a stronger DOT. Also, the last tier in first branch lets you choose between stealing one blade first and then dealing damage, while the second one deals damage and steals two blades.

Which one to choose: Definitely first branch. The top spell in last tier is useful when going against balance enemies, since it allows you to steal a blade and then deal more damage. While the second one steals two blades after dealing damage. This can be used to weaken your enemy in PvP by stealing their stacked blades.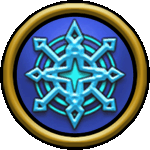 Celestial Intervention

---

Rank: 4
School: Ice
Accuracy: 75%
Spell Type: Heal and Manipulation
Spell Description: Removes up to 3 shields from self and heals 100 Heal per deleted shield.
Rating: First ever healing spell for ice wizards! This spell's new mechanics is a neat concept, but unfortunately even upgraded, it isn't really that useful.

Spellwrighting Tiers

---

Upgrade description:

This spell's first upgrade increases healing by 20 and then, on third tier it's divided into two branches.  First branch increases the healing up to 200 points, making the max available heal at 600 hp. While the second one only to 135 points, however it increases the max number of shields – up to 6, making the max available heal at 810 hp.

Which one to choose: In terms of total healing, the second branch wins. However, the first branch probably remains the wiser choice here.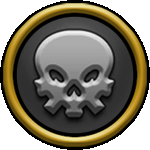 Ship of Fools

---

Rank: 4
School: Death
Accuracy: 80%
Spell Type: Drain and Aoe
Spell Description: Deals 275 Death Drain to all enemies and swaps half of the dealt damage back to caster.
Rating: Low pip drain or AOE – no matter which branch you'll choose, it will still find its way into your death wizard's deck.

Spellwrighting Tiers

---

Upgrade description: Spellwrighting branches for this spell offer two distinctive paths. The first is the ever-popular low-pip AOE drain. This spell is pretty useful in low-level PVE, since death doesn't obtain an AOE drain until Scarecrow. The second branch is a strong low-pip AOE spell, Colossafrog no more!
Which one to choose: This solely depends on your personal preference. Overall, the second one has higher damage, while the first branch is very useful for wizards under level 48.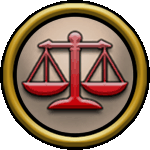 Spiritual Tribunal

---

Rank: 4
School: Balance
Accuracy: 80%
Spell Type: Damage
Spell Description: Deals 425 Life, Myth or Death Damage to selected enemy.
Rating: Stronger Spirit blast with Celestial aesthetic. This spell might find its use when going against Balance enemies.

Spellwrighting Tiers

---

Upgrade description: Each one of these branches focuses on increasing one damage more than the other two. The first Branch increases more Life damage, the second Death and the third Myth. Additionally, the last tier in each branch offers a higher chance to cast the strongest school's damage.
Which one to choose: In this case, it doesn't matter, this spell hits random school damage, so you're essentially free to choose whichever branch you want.
What are your opinions on these spells?

Which one you like the most? Comment bellow!