June 24, 2016  October 1, 2018


Legendary seems to be the earliest level cap that equips players with everything they need to succeed and have fun. Legendary players are able to enchant their hits and heals efficiently via gargantuan and keen eyes, and they are capable of acquiring a variety of stats. Top level PvP is becoming increasingly monotonous, and most players are seen wearing near identical gear and playing nearly the same ways as everyone else. At legendary, more experimentation is not only possible, but feasible and a seemingly mad experiment can lead to incredibly successful play. During this guide, I hope to take you on an exploration of PvP in ways that you may have not yet considered. Hopefully, this guide can be used as a tool not just for legendary balance wizards, but for everyone. So, let's hop right into it!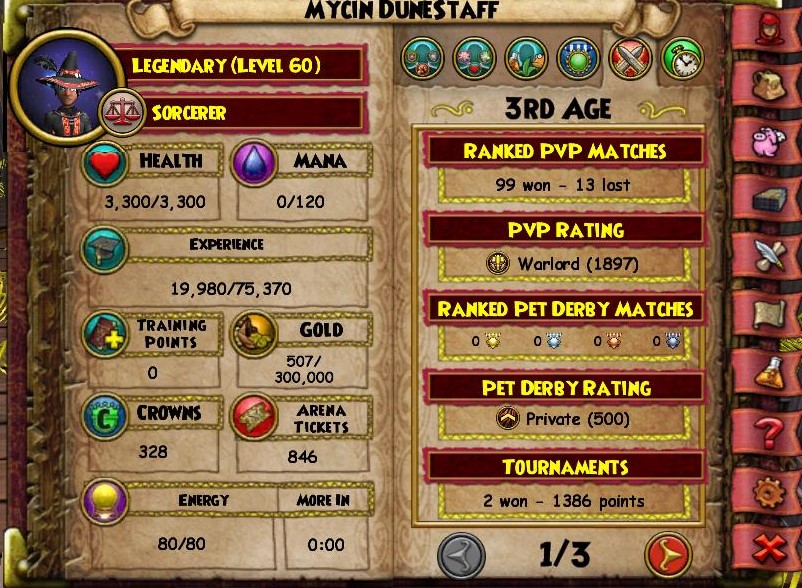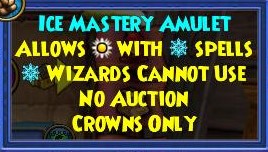 An Ice Mastery Amulet?! Yes, to many this may be a surprise. To many others, this may bring back old memories. I will discuss the utilities of this amulet more in the Deck Analysis.


Out of this entire guide, this section is perhaps the most theoretical and thought heavy. I will try my hardest to not ramble on, and to stick to the topic at hand. Many times, I will play in ways that most people consider odd, or simply bad, but I know in my own head that I am winning. Once, a friend of mine asked why I was playing the way I was, and I answered with "I am approaching this as t approaches infinity." Or, more clearly, I am playing for bettering my position, and ensuring that eventually, I will win, rather than trying to be tactically offensive or defensive. This is the primary reason I use heal boost as opposed to damage.
I approach PvP in terms of rates. If the rate of my potential damage output exceeds the rate of my opponent's potential healing output, then I will eventually win. Using a damage ring and athame will only increase the damage done by a little bit, while using the heal boost ring and athame will increase your healing rate by over 100%. (1.5)(1.4)=2.1 So, I know that my opponent, who typically utilizes a high damage set up, but with low heal boost, will ultimately lose. My heals will do more than their hits, and with infections, my hits will do more than their heals. That is the beauty of heal boost. Eventually, you shall win. Primarily, people think that high heal boost is indicative of defensive play, but I view it as the opposite.
By utilizing higher heal boost, I can disregard infections, typically, and I can hit more, as my heals will be doing more, so I will need to heal less. Because of this, I often end up playing rather aggressively, but only because my stat pool gives me solid ground to charge upon. Also, many people fear hitting into shields because they will waste their pips and hitting resources, but I view that as damage gained.
I know that the majority of the time, I am multiplying more hits than my opponent is multiplying heals. So, eventually, the amount of damage that my deck can output is simply greater than the amount that my opponent can heal, even with shields. This is the essence of "t approaches infinity" play. This attitude is not only useful for legendary balance PvP, but for all schools at middle level.
As promised, I will elaborate upon my view of decks. A deck should never be static. Rather, a deck is in its best form when it is capable of constantly changing to adapt to the situation at hand. No deck is "perfect" for every range of opponent initially, but that doesn't mean that it can't be modified during the match to transcend its imperfect self. A deck should be fluid, dynamic, and precise. Also, there is a time when multiplication should eventually cease. Wizard101 is a game of probability. There is a certain probability that each card will fall into each hand, and so, the higher the ratio of card to deck, the more likely the card appears. So, it is important to bear in mind ratios.
The above deck is great for manipulating those ratios to follow the flow of the match. But eventually, if you multiply without thought, you may find yourself clumping. You may end up with a hand of 7 Loremasters and no pips to use them. As a result, I typically stop enchanting my loremasters before I stop enchanting my scorpions, so that I don't have too many in my deck. At this point in your deck, you can comfortably discard those pesky gargantuans, and breath a sigh of relief as your opponent's deck "fails" and your deck is working to its maximum capacity.

Many people are upset with the way PvP has become recently. Largely, this is due to the fact that a rng controls much of the outcomes of many matches. However, this guide will help you counter as much of rng as possible at legendary PvP. But, alas, it is nearly impossible to never lose. Criticals will rarely be blocked, and they will leave your head spinning. Out of all of my losses, a critical was the culprit. However, that doesn't mean that I am going to completely hate the game because I lost due to luck. When you know you were not outplayed, but rather lost to luck, you shouldn't feel bad. You did everything you could, you did everything right, so what's the point in getting upset? It doesn't help anyone. In fact, I typically just laugh at the randomness of it all. This attitude keeps me coming back, and keeps me enjoying PvP. Also, in the event you are simply outplayed, don't take it personally. Rather, learn from what you did wrong. Really evaluate your loss and see what the exact reason you lost was, and change that in the future. PvP is a learning experience. Also, never take insults to heart. Some people will be rude to you if you lose, but rather than allow yourself to get worked up, just shrug it off and don't talk badly back. Trash talking is a big problem, but it is not a problem that needs to inherently exist. And above all, have fun in PvP! It's a game after all! It is, in fact, designed for fun! Don't feel pressure, just have fun. I hope you enjoyed reading this with me.
*As a special note to bearing through my rambling, I am offering hatches with any of the pets listed above if anyone is in desperate need. Simply comment below and I will reply as frequently as I can.*