April 6, 2023  April 8, 2023
Final Bastion's Zeke Quest

A Celebration of 1000 Articles
---
As we approach the publication of our 1000th article, we couldn't help but offer players of the Spiral with yet another helpful guide to celebrate such an occasion. Through the course of many years and multiple contributors, Final Bastion has helped deliver endless amounts of information about Wizard101 and Pirate101. So as we pen our 1000th article, we thought it would be fitting to help you keep track of all our worker bees, both past and present, who have made Final Bastion what it is today.
The Final Bastion crew detailed where you can find them in game down below along with some bonus information such as history with the site, contributions to hitting 1000 articles, and something they'd love see added to the game! We'll start off strong with our active staff!
Active Worker Bees – Admins
---
Matthew
---
Location: Between the Spar Chamber and Brawlin' Hall, Skull Island
Pirate: Matthew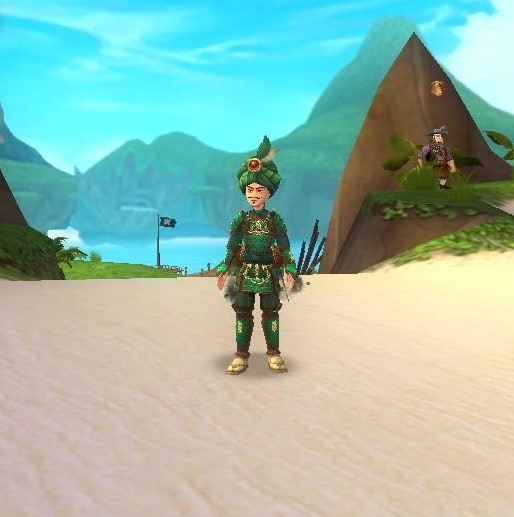 What Are You Up To?
---
I'm largely inactive in Pirate101 these days, instead doing publishing, editing, social media, and other administrative things for the team (I'm also busy working towards my PhD). I joined Final Bastion mostly to write about Pirate101 PvP, so my location reflects that. Back in the day I could frequently be found doing or spectating PvP in the Spar Chamber and/or Brawlin' Hall on my main class, swashbuckler.
I started at Final Bastion in the middle of 2018, back when it was still Duelist101. I was invited after writing a series of pieces on the old Duelist101 player blogs, including one of my most popular articles, a lengthy Swashbuckler PvP guide. After the move to Final Bastion, I eventually transitioned to being an editor and then admin for the site. In addition to those duties, I'll publish the occasional article when Pirate101 receives content or when I host a Pirate101 PvP tournament.
Articles Written: 61
Player Wishlist: Pirate101 PvP rebalances (*cough* Scratch) and other new content
Stormbreaker
---
Location: Triton Avenue, Wizard City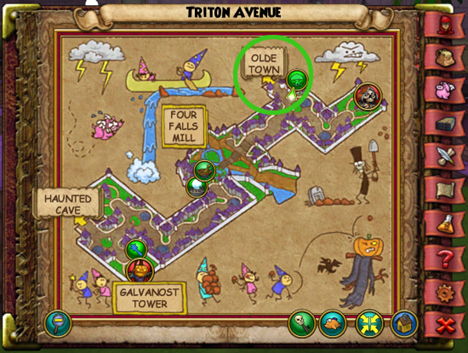 Wizard: Samuel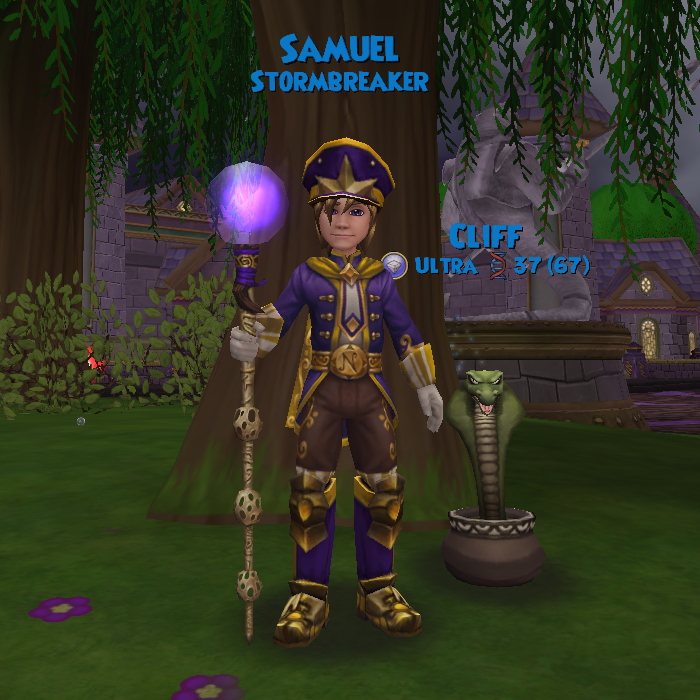 What Are You Up To?
---
You won't find me here anymore, but I chose this location, because this is where I'd spend most of my time on my first wizard (Life) I created back in 2012. I wasn't able to buy crowns or membership so I'd spend my time fighting creatures in Triton Avenue to get experience. I did it too many times and managed to get from level 9 to 19. Later I moved to the EU server where I was able to buy membership and level up my main Death to level 130. The updates on this server were almost a year behind so I've decided to move back to the US server in 2018. Here I made my current account from scratch. Now I have multiple characters, but the main wizard is my level 160 Storm.
I joined Final Bastion back in 2020. I primarily focus on PvE content, mostly spell and boss articles.
Articles Written: 39 Articles written (and countless contributions with editing and our amazing feature images)
Player Wishlist: I'd love to see continuation of the graphics revamp for other Arc 1 Worlds, including spells and the UI.
The Barista
---
Location: Novus
Wizard: Dakota TitanHeart
What Are You Up To?
---
You'll probably find me in Novus looking for crazy farm strategies to get new guides out
I joined Final Bastion in April of 2020! I also serve as an administrator and editor, which has been a treat. In the past, I have also served as an assistant onboarder for new staff.
Articles Written: I've written 30 articles, some of which were from scratch and others were co-authored with other creators. At this point, I have edited at least 40 other articles.
Player Wishlist: I would love to see more options in the game in terms of gear! At the moment there is a clear "best build" for almost every level bracket (Looking at you waterworks and Darkmoor, and I want there to be multiple build paths that differ from the "tank, medic, support, hammer" archetype.
Logan
---
Location: Skull Island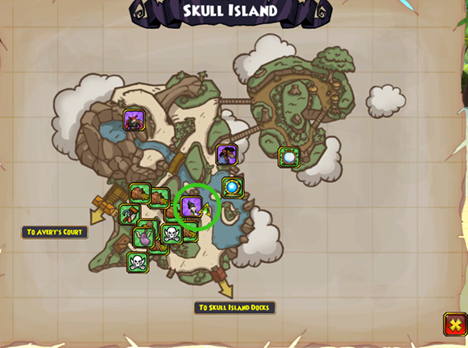 Pirate: Logan
What Are You Up To?
---
Skull Island. Simply the favorite world hub and the heaven for every Pirate.
I was part of Duelist101's community as a community member that used to write articles in the community hub section. Later on I joined Final Bastion as part of the Pirate101 articles writing team to make comprehensive PvP guides and cover anything related to Pirate101.
Articles Written: Currently on my way to 50s. Slowly getting there.
Player Wishlist: The list is pretty long. From seeing Music Player in houses, to fishing, crafting, seasonal passes, adding more bundles, packs that are world themed and the never ending list of features I wanted to see in Pirate101 goes on.
TheRavenTamer
---
Location: Castle Darkmoor, Darkmoor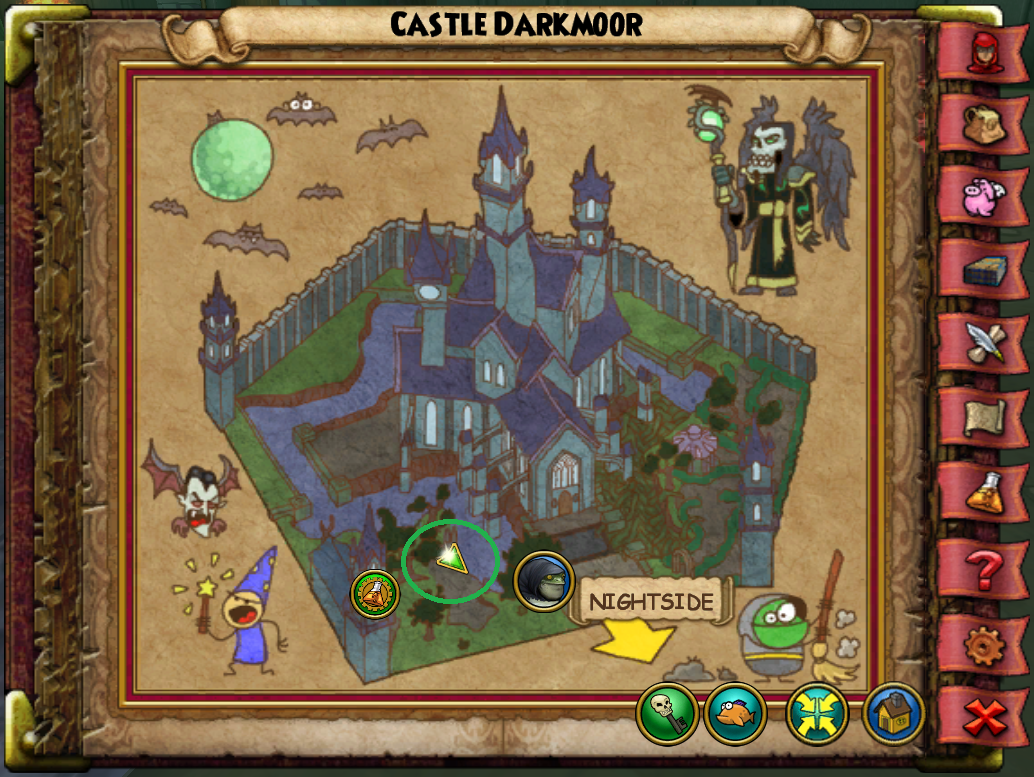 Wizard: Cody RavenTamer
What Are You Up To?
---
Most likely quad-boxing Castle Darkmoor just for fun! To date it remains my favourite dungeon for many reasons but mainly the memories it brings up. The one and only misthead recruited me to write for the site way back in November 2016 and this may have changed my life forever. Ever since I joined, I've written articles, recruited and coached newbies, edited articles, and hosted events alongside this wonderful team. All in all, this has prepared me for some bigger things irl.
Articles Written: 209 articles!
Player Wishlist: Monstrology transformations! No surprise I'd pick something monstrology related, but imagine being able to transform into any extractable creature from the Spiral. The level of creativity this could generate!
Term
---
Location: FinalBastion.com
Wizard:
What Are You Up To?
---
I can often be found working on the Final Bastion website.
My first job for duelist101.com was building the W101 Training Point Calculator. Later, when Nick decided to retire from managing the duelist101.com website, he asked me to take over. The result was the finalbastion.com domain and website which I currently manage. I also wrote and/or help maintain the programs found in the Tools menu.
Articles Written: Depends on how you count. At least one: "Training Point Calculator Guide".
Player Wishlist: I'd like to see a better solution to the AFK-timeout problem than the current force-disconnect and the spinning work-around used by nearly everyone.
Patrick
---
Location: Arena, Wizard City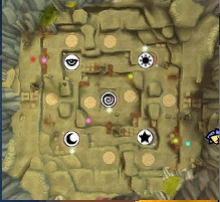 Wizard: Patrick
What Are You Up To?
---
In a Beastmoon match — most enjoyable part of the game for me these days.
Initially joined Duelist101, I think a bit before Darkmoor came out, to help Nick with some technology tools. The Skype group chat at that time was very lively and appreciated everyone being so welcoming. Eventually got started with some articles and was able to contribute a few over the years:
– Boss overviews, gear guides and speed runs
– Pirate101 pet training series
– School gear guides that made it easy to compare options and were kept up-to-date
– Beastmoon "getting started" guides
– And lastly my 15 minutes of fame on a pre-nerf Darkmoor solo article & Youtube video
Articles Written: 31
Player Wishlist: My main "wish list" item would be for KI to focus on variety again:
– Battles: Remember how excited we were to learn new spells and use them questing? And then we hit a point where most questing became hit, blade/hit, or aura/hit with the same spells. What can we do to increase the variety again? (e.g., different win conditions, polymorphs, etc.)
– Gear: Remember all the different types of gear we could get as a drop, craft, or buy in Khrysalis? How can we re-introduce more variety going forward?
– Crafting & gardening: Remember the joy of figuring out how to craft things? I thought KI did a great job early on with the interdependencies between the various systems: crafting, gardening, questing, fishing, etc. Can we re-focus on these existing systems (e.g., more craftable items with interesting dependencies, new plants, etc.) with more of an emphasis on "figuring out" rather than grinding?
Active Worker Bees – Staff
---
Shadow
---
Location: Arena, Wizard City
Wizard: Isaac ShadowMancer
What Are You Up To?
---
I can usually be found hanging out in the Arena spectating pvp matches or dueling other wizards. With Beastmoon and Deckathalon just around the corner the Arena is typically where you'll find me hiding.
I joined Final Bastion in late 2021 with a knack for contributing to pvp topics. Since then I've branched out with articles covering new systems and challenging boss fights.
Articles Written: 22 (well technically this is 23 :P)
Player Wishlist: There are lots of things I'd love to see added to the game both large and small but I think Grizzlehiem Part 3 has to be my most desired wish. I love a lot of the original worlds and I think it's about time we head back to some of them, but most importantly, Grizzlehiem!
Jennifer SoulStone
---
Location: Olde Town, Wizard City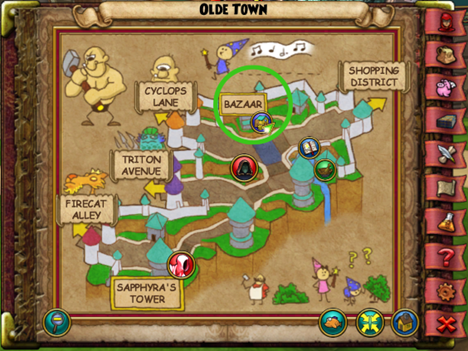 Wizard: Jennifer SoulStone
What Are You Up To?
---
In my quest to earn as many badges as possible, I can usually be found defeating endless mobs, patrolling the Beastmoon Battlegrounds, or most of all, helping other wizards in the Team Up kiosk!
I joined Final Bastion in May 2022, to write guides for completionists like myself. Since then I have covered a wide variety of topics, but focused on article curation to keep our guides as up to date as possible.
Articles Written: 23
Player Wishlist: In the future, I would love to see more badges with unique and challenging requirements, similar to those in Karamelle.
James NightWraith
---
Location: Olde Town, Wizard City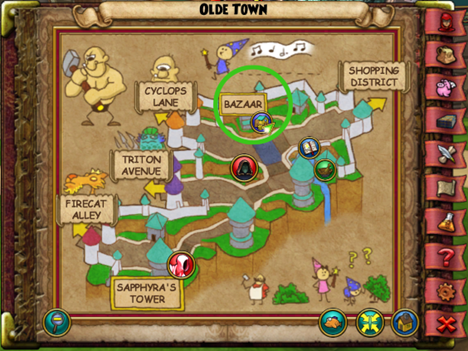 Wizard: James NightWraith
What Are You Up To?
---
You are most likely to find me in the Olde Town, joining team ups for gear and reagent farming.
I joined FB around December of 2020 as a writer and have recently become the guild leader for our guild, the Fuschia Band!
Articles Written: 12
I've written 12 articles so far with FB. My primary focus has been PvE-related content, particularly in the context of school identity. I've been taking a break from writing due to my academic schedule but hope to get back to writing soon!
Player Wishlist: I want a full Darkmoor-like world or a Celestia homeworld! Celestia has been my all-time favorite and I crave more. I feel like a story into the origin of Celestial magic would be so much fun. I love the creepiness of Darkmoor and feel like it would be a great entire world. Wouldn't mind a Moon Mastery Amulet too.
Witty William Vaughn
---
Location: Haunted Shrine
Subata Skyway, Mooshu
Pirate: Witty William Vaughn
What Are You Up To?
---
You'll find me at the Haunted Shrine in Subata Skyway, admiring the view. Pirate101's take on Mooshu, and the eerie atmosphere here is right up my alley.
I joined Final Bastion in 2021, and I have greatly enjoyed my time with the group. Never thought I would get an opportunity to write about Wizard101 and Pirate101 – two games that mean a lot to me – and now I get to do just that alongside a wonderful team!
Articles Written: 5
Player Wishlist: This will come as no surprise, but I love Pirate101's companions – the stranger and more obscure, the better! I wish that some of our "lesser companions" had a greater impact in combat, especially in the later worlds.
Polymorph Bandit
---
Location: Iron Works, Marleybone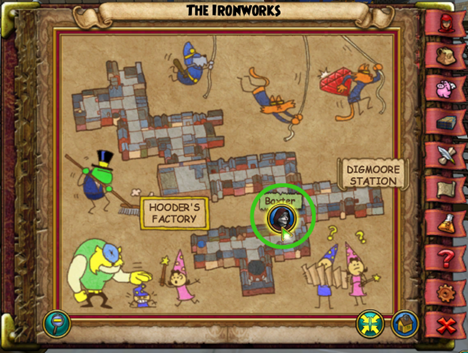 Wizard: Fred RavenFlame
What Are You Up To?
---
Normally, I can be found throughout the arena. I'm either in a match, or spectating to see how schools adapt. However, if you're looking to find me in my true form, look no further than Ironworks!
I joined Final Bastion in May of 2021. My main focus has been on PvP updates, meta changes, and soon to be School specific PvP guides.
Articles Written: 12. (hoping to get more done this summer)
Player Wishlist: I hope to one day be able to host custom rule set tourneys with gear and deck lock features. Current tournaments hosted by various community members have to jump through multiple hoops just to achieve some semblance of fairness.
AboveTheBeat
---
Location: Castle Darkmoor, Darkmoor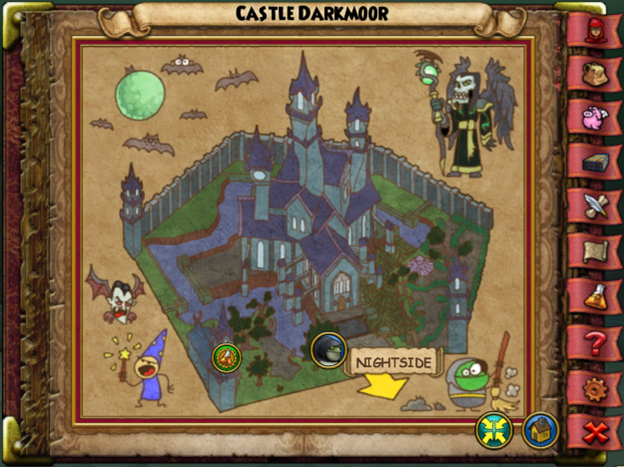 Wizard: Dakota
What Are You Up To?
---
You can find me in the Wizard City Dye Shop picking new stitches for my accounts.
I joined Final Bastion in September of 2022, I'm fairly new but have loved the experience I have had here. I was the guild leader for a brief time, but I am taking a break to focus on a "solo raid".
Articles Written: I've written 3 articles so far, but currently working on a bunch of raid ones!
Player Wishlist: I would love to see more houses from all the worlds, More boss fights that give you a specific deck to play with, and the ability to dye male character's clothes pink.
Amazingoo
---
Location: Castle Darkmoor, Darkmoor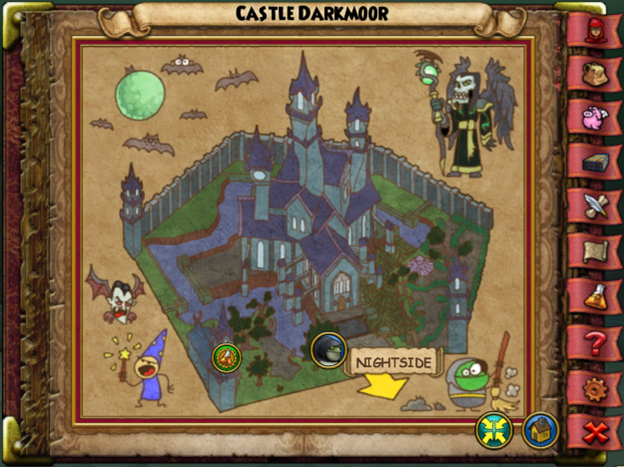 Wizard: Jacob StormCloud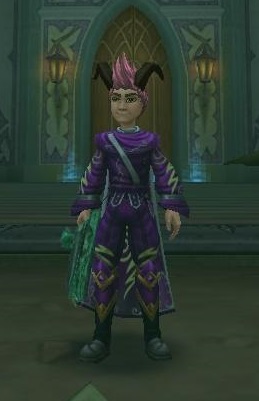 What Are You Up To?
---
You can likely find me in darkmoor. Getting to do darkmoor for the first time is something I will never forget and I still love helping people out with it to this day.
I joined Final Bastion in April of 2022. It's hard to believe I have already been part of the team for almost a year. I have always loved the Wizard101 and Pirate 101 community, so being a part of this team has been an amazing experience.
Articles Written: I have written 7 articles and also edited 2 that were a bit outdated. I look forward to being able to write more articles in the future.
Player Wishlist: One thing I would love for both games is more challenging content. Some of my favorite fights in both games are the ones that truly test your skills. Mount and pet stitching are also on my list of things I would love to see in the future.
Retired Worker Bees – Staff
---
Nick
---
Location: The Spiral
What Are You Up To?
---
These days I am likely in unexplored corners of The Spiral, seeking adventure on my own terms.
I founded Duelist101, worked on creating the platform and writing/editing articles, among other things. One of the coolest, most fun projects I have ever undertaken.
Articles Written: Too many to count.. I can't remember my article count. Bunches. Some of my favorite times spent working on Duelist were when we would use technology available to solve problems and present game information in new and unique ways. From article formatting to tools like the spells list, it was such a fun challenge to develop new ways of helping players understand the games.
Ravino
---
Location: Olde Town, Wizard City (Scarecrow Realm)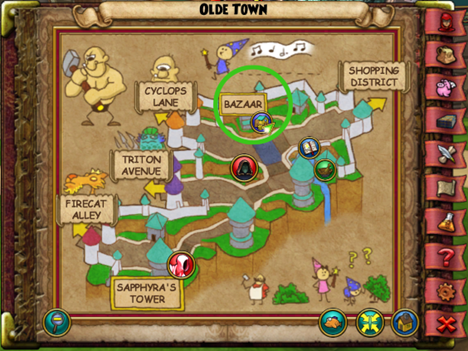 Wizard: Jonathan DeathShield
What Are You Up To?
---
Assuming I'm not engaged with housing or the Beastmoon Hunt, my characters can usually be found wandering the Olde Town and Shopping District in search of Azoth. I've followed Wizard101 since September 2008, first through Wizard101 Central and later through twitter.
I joined Final Bastion in Spring 2019 contributing mostly with graphics and reviews, but around the same time next year a change in the game's direction would make me begin to lose interest in the game and continue through subsequent years, thus leading to my retirement from fansite writing.
Articles Written: 16
Player Wishlist: When KI reintroduces PvP tournaments, I would love to see a classical mode where spells and mechanics related to the Roshambo are disabled.
Retired Worker Bees – KI Devs
---
Cam
---
Location: Beastmoon Pavilion
Arena, Wizard City
Wizard: Cameron FireBlade
What Are You Up To?
---
You're most likely to find me in the Beastmoon Pavilion section of the Arena. This is where my final article was, the majority of my articles were, and where I've been a lot of the time as a Dev.
I started at Final Bastion by making an "Ultimate" gear-guide that would tell players the best gear at every level for every school. Unfortunately, this kept getting postponed due to the impending Gear Audit, which even after that's happened, gear continues to change (hopefully will be less changes moving forward). While this project was never completed, I did post a Max Fire Gear guide when 150 was max level, so that shows what the structure would have been. Other than that I mainly wrote about Beastmoon and Beast Form Design with as much detail as possible.
Articles Written: 9 articles written and 2 contributions
I'm planning to contribute more from the dev side as much as I can. I know I've probably written the least articles, and I was planning to write more, but since I got hired at KI, my time got cut short.
Player Wishlist: There's a ton that's coming to Wizard101 that I'm excited about, but one of my biggest passions has always been Badges, so I yearn to improve that system the most.
Charlie
---
Location: Arena, Wizard City
Wizard: Charles DarkFlower
What Are You Up To?
---
I can usually be found in the arena participating in Events, typically Beastmoon hunt or mayhem, or watching PvP.
A little over 10 years ago I met Nick and Chelle at an in game event, then I ended up writing a PvP guide for them (I think I still have it somewhere, a level 80 Death/Myth mastery guide from 2013) – and then I just kept writing PvP (and later on Deckathalon and Beastmoon) related articles, and eventually editing all sorts of stuff.
Articles Written: 9 articles written under Final Bastion and along with lots of editing and other contributions to Duelist101 and Final Bastion
Player Wishlist: We'll see what comes next.
Stormbringer
---
Location: Arena, Wizard City
Wizard: Eric Stormbringer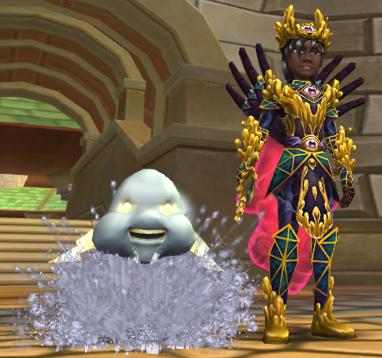 What Are You Up To?
---
You probably won't see me much since I can do virtually everything from the comfort of my Arcanum Apartment. However, if you do see me I'm probably in the Arena- whether it's beastmoon or watching and partaking in PvP, I love both. If I'm not there I'm probably farming with random teams in team up or questing in the latest world!
I joined Final Bastion back when it was Duelist 101 as a PvP writer, spell + boss mechanics afficianado and then I branched out from there. The experiences I've had at Final Bastion have been some of the most impactful and still guide me to this day.
Articles Written: I honestly have no idea- between Duelist 101 and Final Bastion I think at least 100. (Good guess, 104!)
Player Wishlist: Open world PvP would be super interesting even if it's very unlikely to ever happen. Being able to form alliances and factions to take on rivals or even being a lone wolf mercenary type that is sought after for their services. Hey I can dream!
---
That wraps up our little 'Zeke Quest'. Lots of fun ideas, I hope we get to see some of them one day. We hope you had fun learning about some of the staff members who put articles together. If you see us in game don't be afraid to say hi!
There are countless other contributors from both Duelist101 and Final Bastion that have paved the way to where we are today. We thank them for their help, guidance, and friendship to the community and to Final Bastion. Last but not least, a thank you to you, the readers and community, for whom we make all these wonderful guides. Here's to many more!
 What's your favorite type of article?
There's only a 1000 to choose from 😛
Let us know in the comments below