Pirate101 Winter 2018
Seasonal PvP Weapons
---
With the start of the 2018 Winter PvP season come updated seasonal PvP Weapons. Read on to discover more about this "Second Generation" of PvP weapons!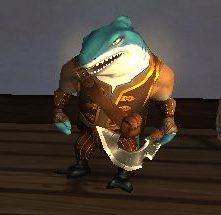 Unlike the original PvP Champion weapons, these weapons come in only 3 tiers (as opposed to a new tier every 5-10 levels). Furthermore, lower level weapons require lower ranks, which is another break from tradition. The lowest tier of weapons requires Warrior (50+ rank), the middle tier requires Veteran (150+ rank), and the highest tier requires champion (400+ rank). Each weapon comes with increased base dodge, an increase to the holder's strength, agility, or will, and an Assassin's Gloom.
These weapons are sold by Trusty Flint Locke. If you check his shop, you will see that the traditional champion weapons are no longer available. We are not currently sure if the original champion weapons are permanently retired or not.
The Looks
The stitch of these weapons is shows about. These weapons look identical from tier to tier.
---
The Weapons' Types and Stats
There are 5 weapons per Tier. There is a stabby weapon, a shooty stabby weapon, a slashy stabby weapon, a stabby smashy weapon, and a stabby staffy weapon. This last weapon is different from normal stabby staffy weapons, in that this weapon has range, meaning that melee attacks, such as Assassin's Strikes, cannot be used.
Tier 1 Weapons
The Tier 1 weapons are for level 10+.
They each sell for 500 scrip.
Tier 2 Weapons
The Tier 2 weapons are for level 35+.
They each sell for 1750 scrip.
Tier 3 Weapons
The Tier 3 weapons are for level 70+.
They each sell for 5000 scrip.
Some Notes on the Weapons
As you may have noticed, there are no purely staffy or shooty weapons. This may be an attempt from KI to give hybrid players additional alternatives for PvP.
Also noteworthy is the lack of a will-based melee weapon. Unlike the original set of champion weapons, melee privateers have no will-based options to select from.
The Tier 1 weapons represent the only way, outside of a pet grant, to get assassin's gloom grants at a low level. Furthermore, these weapons are just the second gear item that gives assassin's gloom to non-swashbucklers (The first was Lo Pan's Helm)
Give us your thoughts
in the comments below!
What do you think of these new seasonal weapons? Will you be using them? Are you disappointed the original champion weapons were replaced?