April 19, 2017  April 19, 2019
Pirate101
Cutthroat Bundle
From the depths of Skull Mountain to the Isles of Cutthroat Bay comes this fantastic Cutthroat-themed bundle This article features the very unique and interesting Cutthroat Bundle for Pirate101! So you wonder what items the bundle has? Then let's get started!
To look like a fancy shark, you must dress to impress. This amazing Cutthroat outfit comes with
sharp
stats and powers. You're sure to be a worthy enough pirate to join the Cutthroats with your very own Cutthroat Helm, Outfit and Boots! The gear comes in several tiers.
Level 10
Level 20
Level 30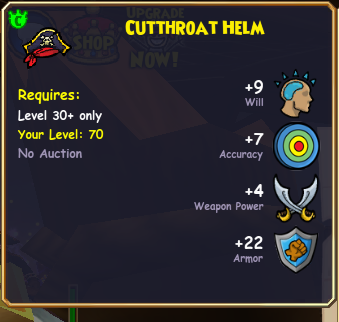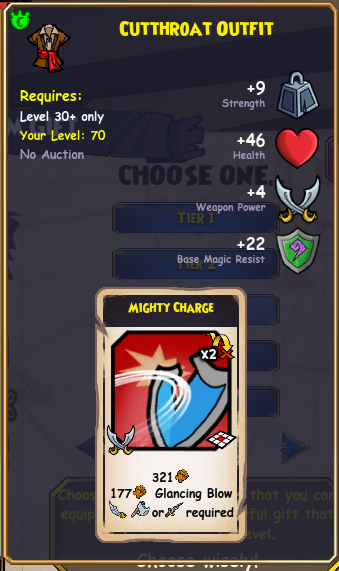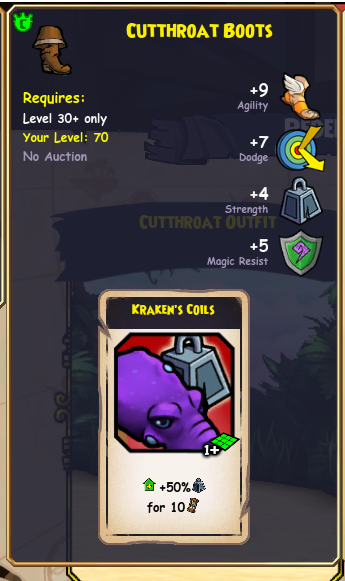 Level 35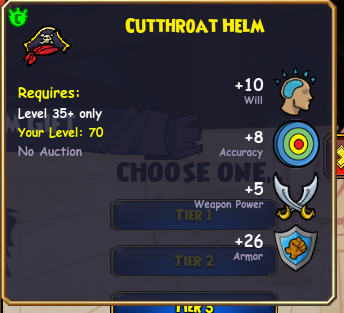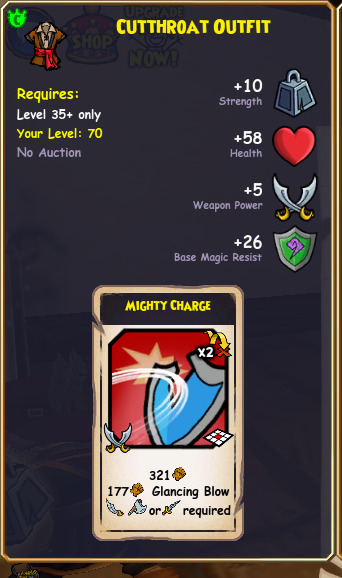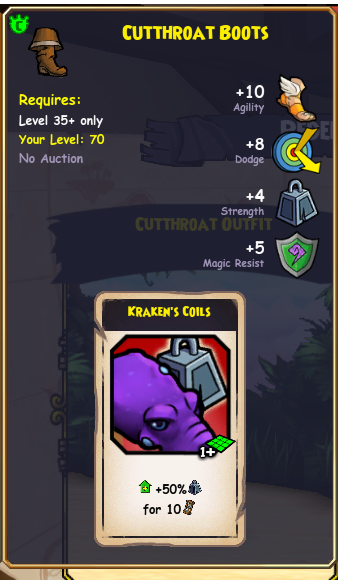 Level 40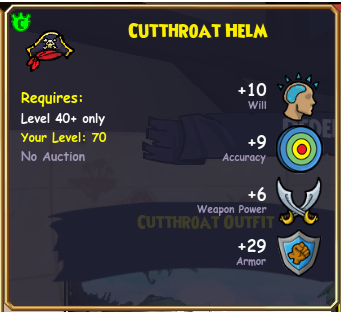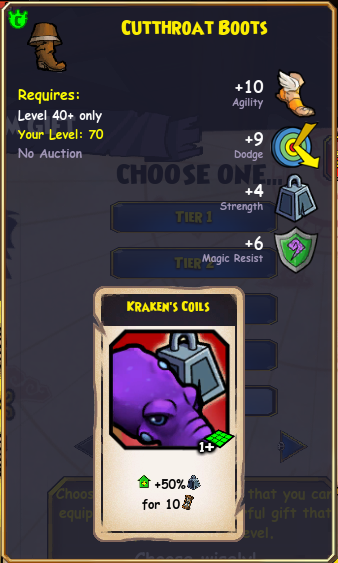 Level 45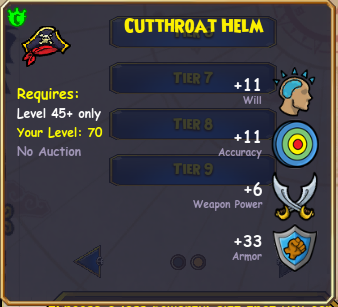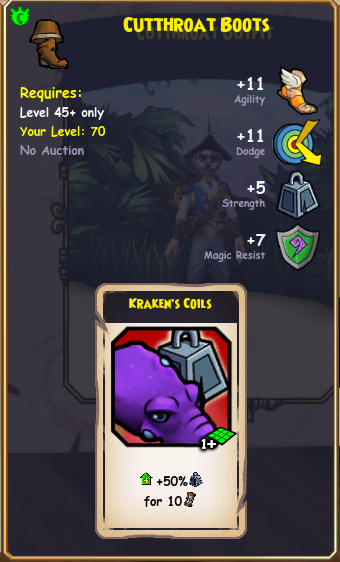 Level 5o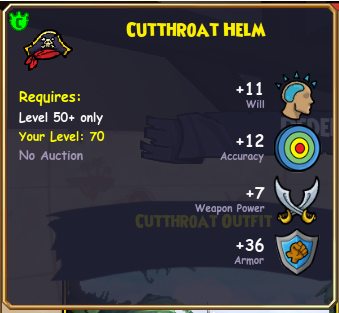 Level 55
Level 60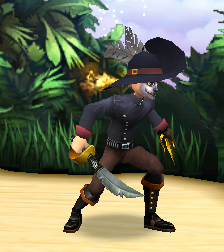 This one amazing lost hook that every cutthroat clan member has been speculating and talking about! Are you ready to use this one weapon that'll make you stronger than the mightiest sharks of Skull Island? It comes with a special talent that you've likely never seen on a weapon before. Like the weapon, it comes in 9 tiers
Level 10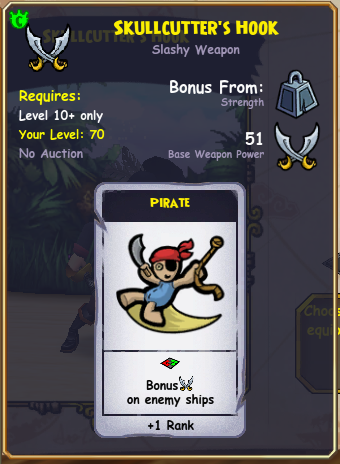 Level 20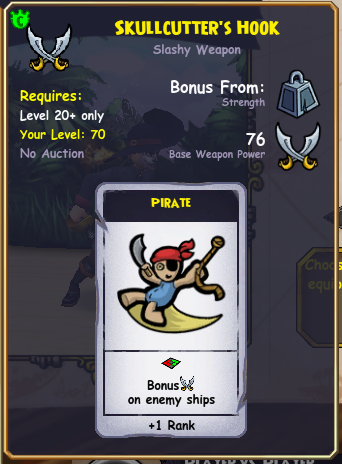 Level 30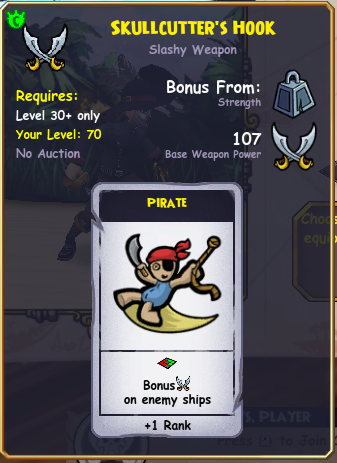 Level 35
Level 40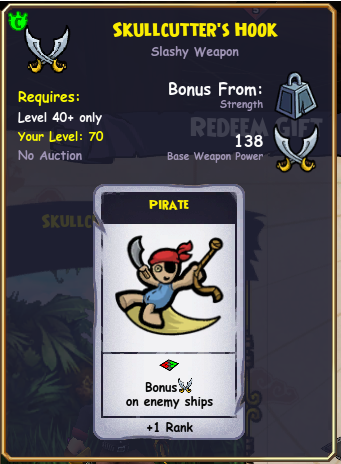 Level 45
Level 50
Level 55
Level 60
Let's spice things up a bit, you say?
The Cutthroat Pirate Companion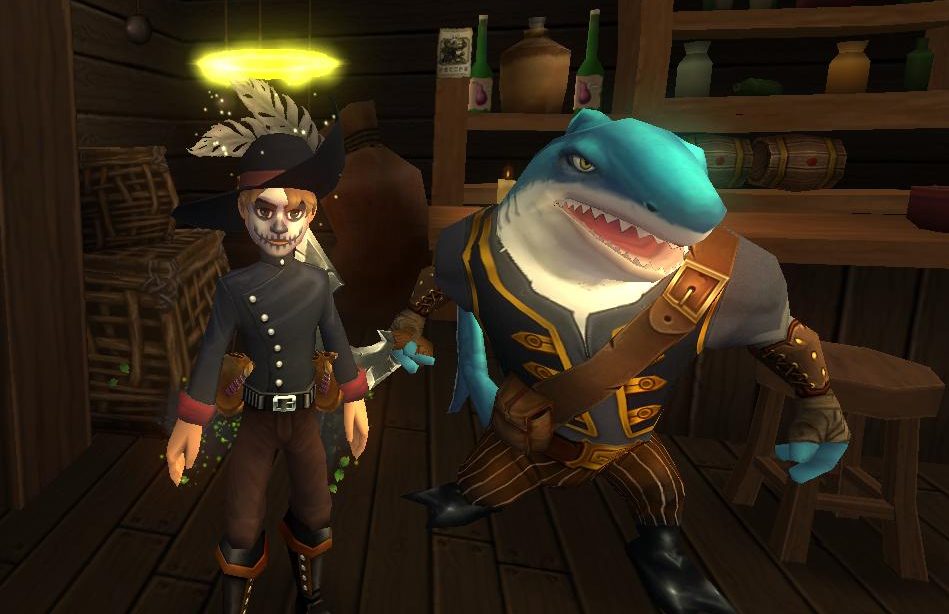 Having a cutthroat outfit and a cutter isn't always enough to protect you. But how about a Cutthroat companion? The finest and toughest of all comes to guard you. He will surprise you with his skills of slicing the enemies in a few hits. He'll make your enemies sharrrk bait! He's the perfect bodyguard and companion for every pirate choosing the way of the Cutthroat!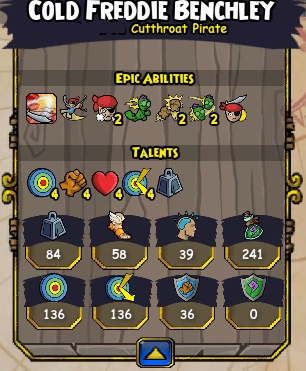 Castaway's Cove
---
From a mysterious corner of Skull Island comes this house. A house that was once ruled by ancient bone dragons and was first discovered by the Cutthroats is now yours in this amazing bundle. You'll be impressed by the amount of free space inside and outside of this great house. You can make your own clan someday perhaps.. Or who knows.. It might be the place for your dastardly plans with your crew. But beware… It is never safe to go inside alone.
Sharktooth Frigate and Figurehead
---
What's a Cutthroat without a ship? You need a mighty ship for enemies to fear your prowess. You're a cutthroat member after all. Cutthroats are known for their ferocity on the high seas. In order to join the clan, you must have your very own ship to fight the foes and the skyway beasts should they ask for reinforcements. This powerful Frigate comes with a special figurehead in 6 tiers for both:
Frigate Tiers
Click here to learn more
Frigate Tiers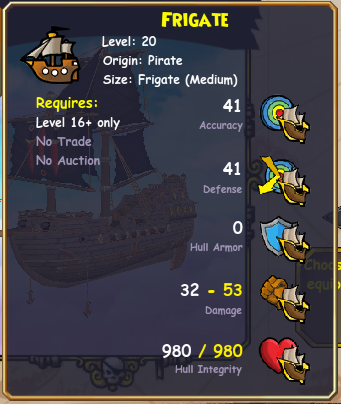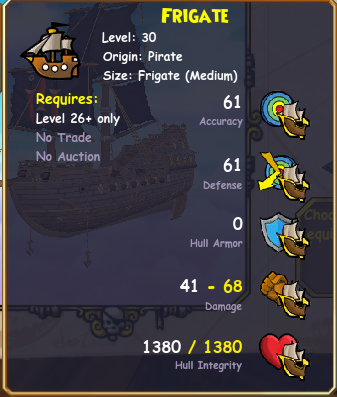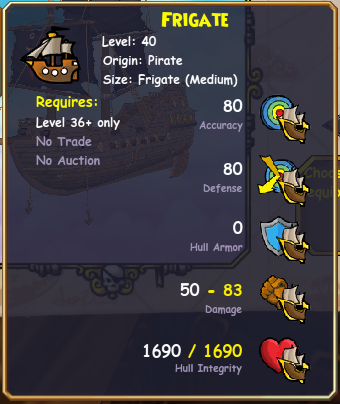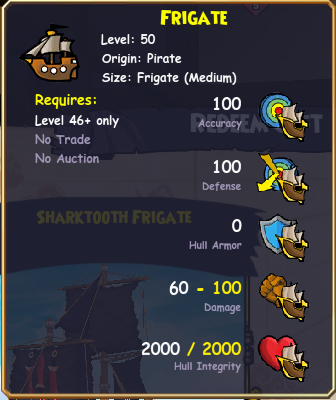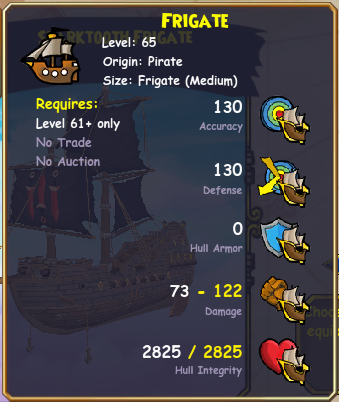 Figurehead Tiers
Click here to learn more
Figurehead Tiers
That's not all of it! The bundle comes with an additional castle elixir to redeem to be able to reserve a spot to redeem the castaway cove! Last but not least, The bundle comes with a choice of 1 month of membership for Pirate101 or 5000 crowns to use as you please.
---
What's your favorite item from the bundle?
Do you plan to join the sharks to conquer Skull Island?
Let us know in the comments.