September 25, 2020  October 20, 2020
Grand Pirate101 Championship Finals
---
After 3 memorable qualifying tournaments, the inaugural Grand Pirate101 Championship is finally coming to a close! All three of these qualifiers had unprecedented turnout, with the first two eclipsing 50 participants each. However, only the worthiest of these duelists could come out triumphant and earn one of the coveted eight spots in this finals, with a chance to win 60,000 Crowns!
Before I introduce the eight finalists, I'd like to give a quick summary of each of the three qualifiers and recognize their winners. I'd also like to thank all of the participants for taking part in this tournament series, as well as my co-host, Logan. It was an incredible success and I hope to make it an annual event.
Qualifier 1
---
The first tournament took place all the way back in May. It featured a very traditional single elimination bracket. After nearly a month of battling, Payton took first place on swashbuckler. Salty Harry came in second with the newly revitalized hybrid buccaneer setup. Ryan Strong and Stormy Jordan Dodger took third and fourth place, on swashbuckler and buccaneer, respectively.

Qualifier 2
---
One of the major critiques we received in the first tournament was the variance that a single elimination bracket
possessed. Players don't want to face a tough opponent in the first round, lose a best of 3, and then have to wait another month or longer for the next tournament. In response to this, we decided to try a Swiss tournament with a cut to the top eight.
What this meant was that each player would spend six rounds facing opponents close to them in record. For instance, two players that started out 1-0 would face in round two. Thus, everyone was guaranteed at least six matches. At the end of the six rounds of Swiss, the top 8 participants made it to a single elimination bracket that decided the winner.
Dante emerged victorious with an impressive performance on his shooty/staffy privateer. He went undefeated in the Swiss portion and defended his undefeated streak in the top 8. Bruno came in second place on buccaneer, with his only losses being very narrow defeats at Dante's hand in the last round of the Swiss and the finals of the single elimination. Layne and Dead-Eye Malcolm rounded out the top 4, both on buccaneers.
Qualifier 3
---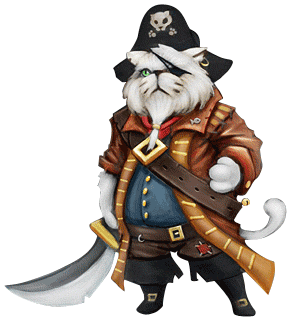 After the success of the Swiss format, we decided to try another experimental tournament style. This time, we took inspiration from the FIFA World Cup. After signups finished, we randomly assigned all the participants to groups of six or seven players. From there, the participants did a round-robin with their group (everyone plays one 3 game match against everyone). The top two performers in each group earned a spot in a single-elimination bracket to decide the winners of the tournament.
The other new feature in this tournament was an improved scoring system. Instead of merely awarding a single point for a match victory, we decided that we wanted to reward more impressive victories with more points. Furthermore, we wanted players that had close losses to receive some recognition. So, we offered one point for each game victory within the 3 game match. Then, the winner of the match received an additional two points. This meant that a 3-0 sweep awarded five points!
Michael won the third and final qualifier on swashbuckler, winning the necessary four matches in a row to sweep the single-elimination stage, after some close calls in the group stage. Dante barely missed out on defending his title on his hybrid privateer, coming in second place. Ryan Strong on swashbuckler and Ilana on buck took third and fourth place.
The Finals!
---
As I discussed in the announcements for the qualifiers, the top two finishers in each qualifying tournament received an invitation to the finals of this tournament series. This gave us six of the eight seeds. The final two seeds went to the highest-scoring participants across the three qualifiers, determined by a point system. Unfortunately, not all of the automatic qualifiers could participate. Nevertheless, we have a very strong lineup! Our participants will be competing for the following prizes:
1st Place: 60,000 Crowns + Bundle of choice
2nd Place: 30,000 Crowns + Bundle of choice
3rd-4th Place: 20,000 Crowns
5th-8th Place: 10, 000 Crowns
Read on to get to know the duelists in the finals. I've also included each player's first round opponents and will be adding some of the first round match times for interested viewers! Players are shown in order of their seeds (determined by overall point total).
#1- Dante
---
Class: Privateer
First Round Opponent: Stormy Jordan Dodger
Bio: I started playing around 2013. I had my first max (musketeer) in 2018. I mostly did PvE with this character. In 2019 I made my privateer, because I wanted to try something new, when I maxed this char I started to do pvp. First I tried melee privateer, but I got bored of it and I tried shooty privateer. It was really fun and now I still use this setup. My first tour ever was the 2nd qualifying tour.
#2- Michael
---
Class: Swashbuckler
First Round Opponent: Wicked Dino Davis
Bio: I started playing Pirate101 in 2014 but it wasn't until 3 years later that I made Michael, my main character. It took me a year to max him. Michael was the first character I ever maxed on this account, and from there on I spent my time learning how to pvp on the Swashbuckler class. I started learning by joining various different player groups, all of differing skills at pvp. After around a year of practice, at the start of 2019, I began to enter tournaments as I had become good enough to contend with most other players. During 2019, I won and lost a variety of tournaments, and did pvp with my friends almost daily.
Finally, in 2020, I joined Matthew's Grand Pirate101 Tournament, in the hopes of winning some nice crowns. I didn't think I would make it this far, but now that I'm here, I plan to win the whole thing.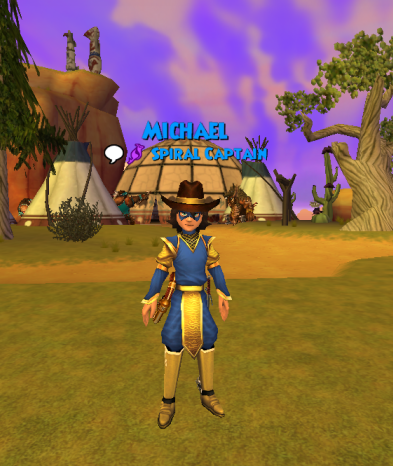 #3- Payton
---
Class: Buccaneer
First Round Opponent: Layne
Bio: My name is Payton and I usually main buckler but recently got into buck pvp. My first tour was the qualifier round 1 which I somehow won. Was a great experience and I continued doing the rest of the qualifiers and I'm now excited for the grand.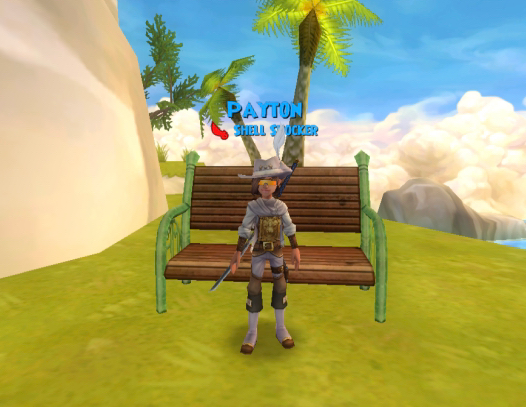 #4- Ryan Strong
---
Class: Swashbuckler
First Round Opponent: Ilana
Bio: I started playing back in early 2013 and maxed my first character (buccaneer) in late 2014. A year later I made and maxed out my swashbuckler and have favored the class ever since. However, it was not until the ranked pvp update came out that I began to pvp. During that time, I learned from my friends who also did pvp and progressed up to the rank of paragon in the first full season. I joined my first tournaments in 2018 and have participated in many since. Through these tournaments, I have met and fought against a variety of interesting and wacky people that I call friends to this day. Even though the pvp system is far from perfect, I still enjoy seeing new strategies and competing in tournaments like these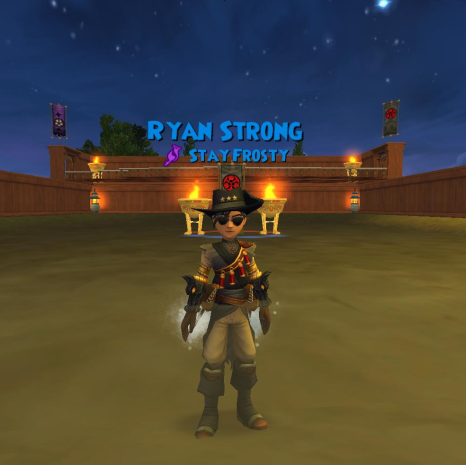 #5- Ilana
---
Class: Buccaneer
First Round Opponent: Ryan Strong
Bio: I started playing pirate101 back in 2012. My first pirate was a swashbuckler, after I maxed that pirate I wanted to make another pirate in another class and so Ilana was made. Back then it was all about pve for me up until around 2017 when I wanted to get to know how to pvp. It was pretty fun it makes me want to continue playing after I finished the gameplay. Then I started entering a few tournaments this year and never would've thought I'll make it this far.
#6- Layne
---
Class: Buccaneer
First Round Opponent: Payton
Bio: HI I'm Layne. LVL 70 I play all classes except witch bc witch lol anyways I'm layne on buck brynn on privy etc etc. This is a great game I never thought it would be so addicting but it is!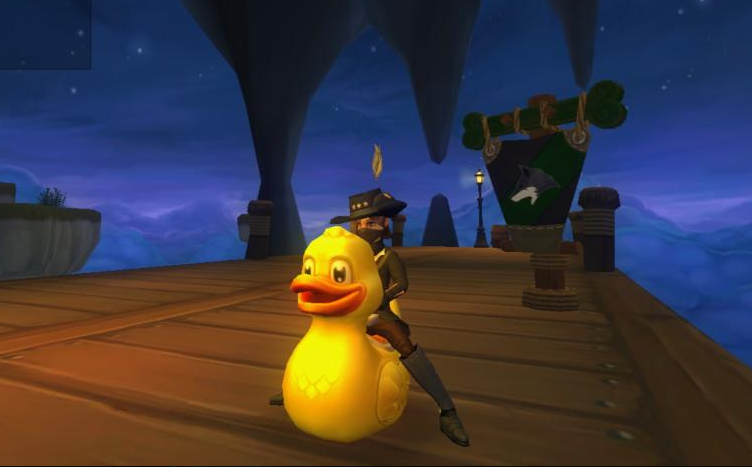 #7- Wicked Dino Davis
---
Class: Buccaneer
First Round Opponent: Michael
Bio:
#8- Stormy Jordan 
---
Class: Swashbuckler
First Round Opponent: Dante
Bio: I was here when pirate's max lvl was 50, but I wasn't into pvp back then since it was all about questing and farming. Buck is my main character hence my full name (Stormy Jordan Dodger) and shared account from wiz in 2009. I hate swash so this is probably gonna be a throw on my end. Goodluck.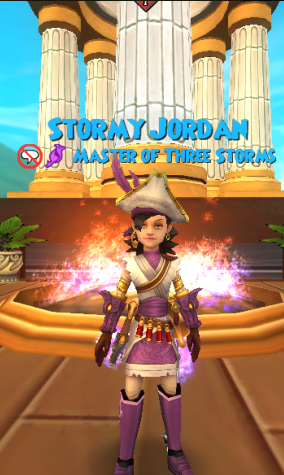 What's Next?
---
This tournament series has been going on for nearly five months! You may be asking, "What now?" Well, we still plan on offering lots of tournaments for Pirate101 PvP enthusiasts. Look for our second ever group PvP tournament during October, Pirate101's birthday month after the finals finish up. After that, we plan to have one or two 1v1 events during the holiday season. As for format, we've found that players tend to like formats that aren't strictly single elimination, since they get to play more. We won't be phasing out single elimination entirely, but look for many of our events to incorporate Swiss portions, group round robin portions, or other styles altogether. We're looking forward to the future and hope you are too!
Edit: The tournament just finished, with Michael winning and Ilana coming in second! Congratulations to the winners.
Best of luck to all of our finalists! We'll be updating the article as the finals' results come in.