June 13, 2020  July 8, 2020
Grand Pirate101 Championship Qualifier #2
---
The Grand Pirate101 Championship continues with our second qualifying tournament! The first qualifying tournament had an absolutely massive turnout, with over 50 participants duking it out for awesome prizes, as well as an invitation to the exclusive Championship stage later this summer. As such, I've decided to try something slightly different to best accommodate the increased turnout. Before I talk about that, however, let's go over the general format of this tournament series. If you're already familiar with the format from the previous tournament, skip ahead to the info about this tournament
As always, we have lots of awesome prizes, generously provide by Kingsisle, so this isn't a competition that you'll want to miss! Furthermore, it's a low-stakes way to get your feet in the door of PvP, so I'd love to see some new faces joining! But first, let's go over the basic tournament info.
Grand Pirate Championship Format
Format
---
Over the summer we plan on having 3 normal tournaments, no different than what we've done in the past. There will be one in May (completed), one in June (this article), and one in July (announcement later). However, instead of just having 3 single, disconnected tournaments that each end when the winners take home their prizes, we'll be adding a second stage to this tournament series.
This second, championship, stage will be an 8 person tournament in early August, accessible by invitation only, featuring a 80,000 crown grand prize, 40,000 crown second place prize, 20,000 crown third and fourth place prize, and 10,000 crown fifth through eighth place prize! This format takes inspiration from the Grand Chess Tour.
Note that the 3 normal tournaments are open to everyone, regardless of performance in the previous tournaments. Furthermore, participating in one does not mean that you have to participate in the others, or that you are automatically signed up for the others. As always, we'll still be giving away tens of thousands of crowns, bundles, and mounts as prizes, so you definitely don't want to miss out! It's also a great way to get your feet in the door, so I'd love to see some new faces in the mix.
Qualifying for the championship tournament will be based on your performance in the three normal tournaments we host. Six of the slots will be auto-bids, going to the winner and second place finisher in each of the normal tournaments.
The last two slots will be at-large bids, based on overall performance across the three tournaments. Essentially, the best-performing individuals that didn't get auto-bids will get these at-large bids. We'll calculate this using a point system, explained below.
Points
---
As mentioned above, the at-large bids will be determined by a point system. This point system will also be used to determine the seeding in the championship tournament. If the prizes weren't incentive enough to participate in multiple tournaments, this should also be an added reason to participate in as many as you can!
If you win or get second in more than one tournament, your auto-bid in the later tournament(s) that you win will go to the next highest placer in the tournament in question. For instance, if someone gets second in the first tournament and wins the next one, their auto-bid for the second tournament will actually go to the person that got 3rd place. Furthermore, if you decline an auto-bid altogether, your bid will also go to the next highest placer in that tournament.
Here's how you earn points in each of the 3 tournaments:
32 points –

Win a tournament
16 points – Get second place
12 points – Get third place
8 points – Get fourth place
4 points – Place 5th-8th
2 points –

P

lace 9th-16th
1 point – Place 17th+
Everything related to point totals will be tracked on this spreadsheet. Now that all of the explanation is out of the way, read on for the rules and signups for the second tournament.
Tournament #2: What's New?
---
As I already mentioned, I'm trying out a slightly different style of tournament this time around that attempts to ensure a more fair outcome, potentially eliminating the impact of unlucky (read: difficult) placement within a bracket. This tournament will be a Swiss style tournament, with a cut to the top 8.
What's a Swiss tournament? In this tournament type, all players participate in a pre-determined number of rounds (here, 6). Unlike in previous tournaments, which were bracketed, knockout tournaments, your opponent each round is not determined randomly. Instead, players will be matched with opponents with the same record (whenever possible). This means that people who are doing well will face players who are similarly successful, while those who are having a rougher go of it will face opponents in the same situation.
Furthermore, if there are an odd number of participants, one player will have a bye in each round of the Swiss. If this happens to you, you will receive 1/2 a point for that round (obviously, winning is worth 1 point and losing 0 points). At the end of the 6 rounds of swiss, the top 8 players will proceed to a single elimination knockout phase to decide the winner.
Swiss Tiebreaks
---
In the event of a tie between one or more players in the Swiss portion of the tournament, the tiebreaks will be calculated in order as follows (most of this information is automatically calculated by the website we will use):
Signups
---
The signups for this tournament will remain open until 11:59 PM Eastern time on Sunday, June 21st, at which point it will immediately be closed. Don't be late!
IMPORTANT: WHEN YOU SIGN UP YOU WILL RECEIVE A FRIEND REQUEST FROM DISCORD USER MATTHEW#9684. PLEASE KEEP YOUR FRIEND REQUESTS OPEN SO I CAN INVITE YOU TO THE SERVER.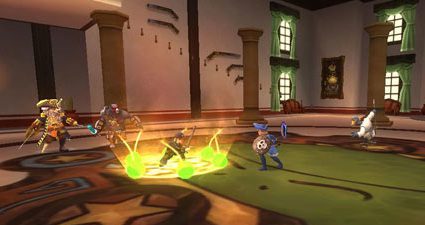 Tournament Info
---
Basic Rules
---
Players are subject to the following rules in all matches during both phases of the tournament. Breaking these rules will result in your disqualification.
Best of luck, duelists! You can sign up here.