June 15, 2020  June 16, 2020
Celestian Gear Sets
---
The Spring 2020 update introduced gear sets to Wizard101. However, most of us didn't realise that several sets were introduced to the game; Level 130 Dragoon wasn't the only set in on the fun! Some of these sets were introduced at Celestia's level instead. There is a total of 8 Celestian gear sets that were introduced – one for each school plus a universal set.
What are gear sets?
---
If you're not yet familiar with gear sets, I would recommend checking out this detailed guide for the full information. In short, gear sets are comprised of different pieces of gear that, when equipped together, will give you additional stats depending on how many pieces of a certain set you have equipped.
What are these Celestian gear sets made up of?
---
The gear that makes up these sets consists of a hat, robe, boots, amulet, ring and deck. This amounts to 6 different pieces per set. Some of the pieces are brand new and others you might already be familiar with. Let's take an in depth look at each piece and how you can obtain it as well as the overall stats you gain from equipping the full set.
Monstrous Item Cards
---
Something hidden within these sets you might not notice are the two Monstrous item cards. When you equip at least four pieces from a set, you will unlock these 2 cards. It is really hidden from the gear set bonuses page for some reason. However, this is something that will certainly come in handy before you learn the spell at level 56 or even to simply have more copies of it.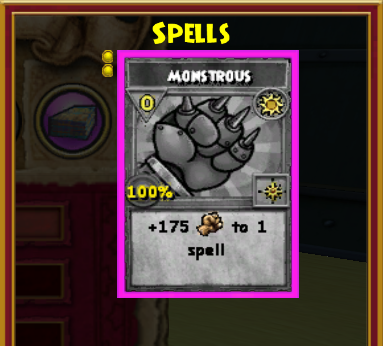 Should I farm for the Celestian gear sets?
---
It is really up to you. The gear is decent, but it is certainly no Waterworks gear. It is also very close to Mount Olympus gear, which might still be a better choice over it. Personally, I wouldn't farm for it at all, but only because you will be showered with this gear while you quest through Celestia. The drop rate is exceptionally high, particularly for the Universal Totality set. Decks can be easily purchased from the Celestia Base Camp, and the amulets are available at the Bazaar most of the time. The rings will be harder to get, as you need to obtain them through the top level of Briskbreeze Tower.
What are your thoughts on the Celestian Gear Sets?
Is it something you are interested in?
Let us know in the comments below!