June 18, 2019  October 15, 2022
It's Time. #Luau19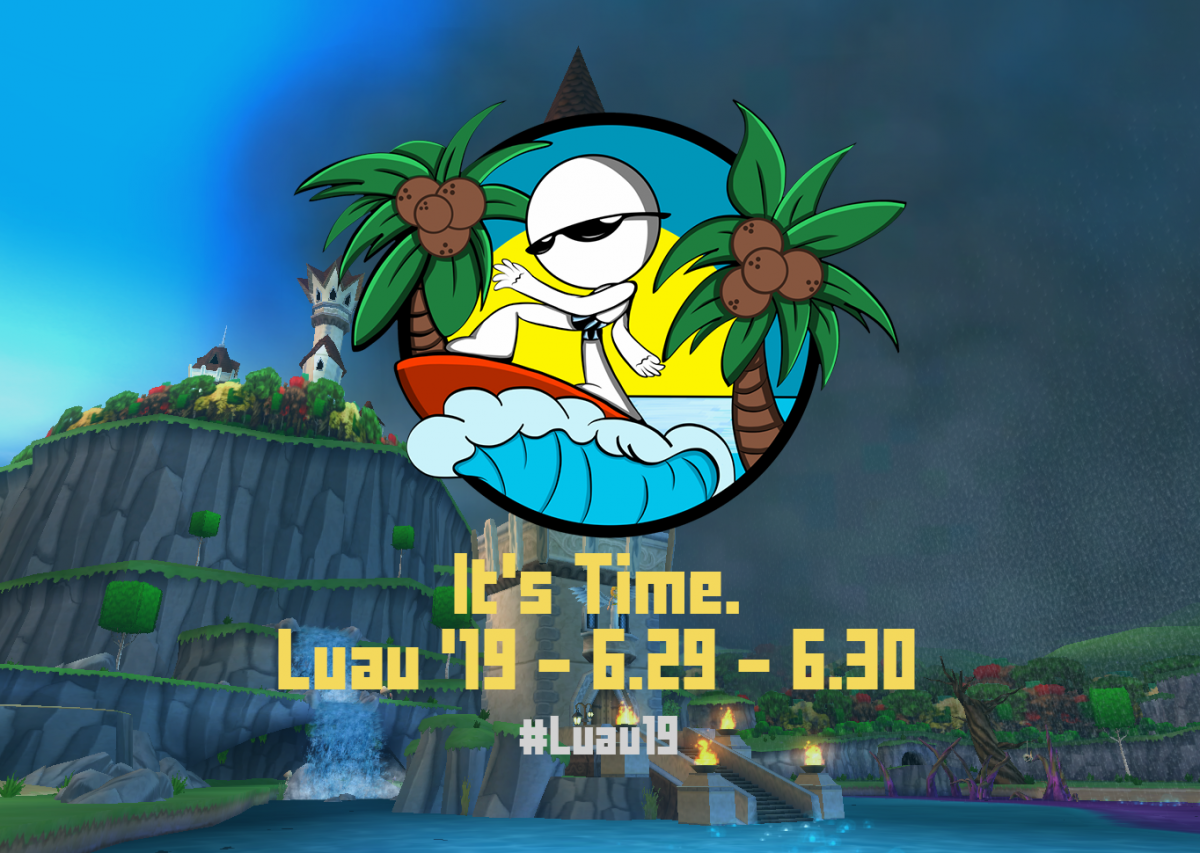 It's Time, as Luau returns to the Spiral for its 3rd year. The DuelCircle 2019 Luau Tournament is a hybrid 1v1 tournament designed to test deck-building skills, rather than overall skill in PvP. Duelcircle accomplishes this by restricting certain cards, changing the battle environment, or adding other staff members to cast spells at certain points. This will be a two day tournament held on, Saturday, June 29th and Sunday, June 30th starting at 2PM EDT / 11AM PDT.
During the first 4 rounds of the tournament, only the tournament general rules apply. During the Semi-Finals/Finals, the rules vary. If you want to participate, ensure that you have access to lots of different gear and treasure cards. This includes anything that isn't normally considered powerful or "meta."
Streamer Lineup
---
You can watch the participants battle for fantastic prizes in one of the streams. Find them on Twitch at Thetechboy, IAmTheChezz, and Molly. The backup streamer is PebbleBeachWizard. You can watch all the streams at one time using Kadgar.
The Tournament Prizing
---
This year, the participants will be competing for the grand prize of 60K crowns, a level 50 elixir, and additional prizes. Duelcircle will also hand out smaller prizes on their Twitter and in streams on game day. The Luau site contests will be posted on the DuelCircle website on Friday June 21st. Kingsisle provided the prizes for the top players and contest winners. The one month memberships for first and second place are being provided by @SlothPlaysNecro on Twitter.
Signing Up
---
Ready to sign up? Then you might wonder where to sign up. If you have any questions, check out the FAQ on the DuelCircle site. Participants are chosen randomly from the pool of valid entries. Don't wait too long to sign up though, because signups for participants and referees close on Wednesday the 19th at 11:59 EST. Participants receive emails notifying them of their selection on Thursday, while the brackets release on Friday. Hope to see you all at Luau, and good luck in your matches. May the best win Luau'19!
Click here to ENTER!
Luau Shows
---
'DuelCircle After Dark' is the Gameday Analysis Show hosted by Thetechboy and Mike FireHammer after each game day at 8pm Eastern at Thetechboy's Twitch channel. They break down what happened at Luau with tournament recaps, and clips of some of the biggest plays from the streams. This show will air again at 7pm Pacific.
The DuelCircle podcast, Beyond the Spiral, will return with Beyond the Spiral – Luau Edition on Wednesday June 19th at 8pm Eastern with Ryan.
#AskDuelCircle
---
If you have any questions that were not answered in the FAQ, Duelcircle will host a Luau'19 edition of #AskDuelCircle before the tournament. Tweet at their Twitter @duelcircle_pvp or email them at contact@duelcircle.com them using #AskDuelCircle. They select questions to answer in their article.