Just a Jolly Christmas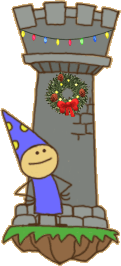 We've decided it's time to reveal the sweet results of our labors… Namely, the Christmas party you've all been waiting for!
Due to the variety of quality entries, we have chosen one representative for both Wizard101 and Pirate101 to sweeten up the usual Final Bastion event mix! As a result, the festivities stretch over a longer period of time and include more opportunities to win awesome prizes. Final Bastion's first official event will take place on the 30th of December, but let us introduce the other festivities first!
First Event
First Event
Wizard101 Amino's

Screenshot Contest
Firstly, contributing to the holiday fun is the Wizard101 Amino. They are a friendly, medium-sized group committed to improving the wizard101 community. They do this by organizing smaller events, spotlighting becoming artists and helping new players.
Starting today, till December 29th, you have the opportunity to submit a Wizard101 Christmas themed screenshots to Wizard101Amino@gmail.com. Screenshots will be graded using a point system which includes the following categories.
The Criteria
Festivity
Use of Space (is the picture filled with items and different colors, or is it just a plain and simple background?)
Uniqueness/Creativity
Effort
Overall Impression
The Prizes
1st place- 10, 000 crowns 2nd place- 5, 000 crowns 3rd Place- 10 Christmas packs 5 "Runners up" will receive a pack each, of their choice.
The winners will be shown on our stream, towards the end of the Final Bastion party (Remember: it's the 30th)! We will also post about it on our website and social media.
Second Event
Second Event Napoleguin's Hide & Seek 
With so many Wizard101 events, we've decided to toss some Pirate101 in as well! Napoleguin is a small Pirate101 content creator who endeavors to educate pirates about PvP. He does this by providing short, in-depth analysis of all types of PvP matches – from 1v1 to 4v4 – as well as class and companion specific guides.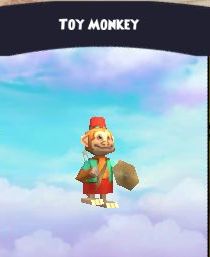 Our friend Napoleguin has hidden 20 Toy Monkeys around his house…. Can you find them all?
This hide & seek contest will take place on December 15th at 3 pm CST (central time!). Napoleguin will be picking up interested pirates in realm LASKO, Spar Chamber. The clock is ticking – you'll have one hour to collect as many screenshots of toy monkeys as you can during this event!
The Prizes
The first person to submit screenshots of all 20 monkeys to napoleguin@outlook.com receives either 5,000 crowns or a 1-month membership. Winner's choice! If nobody manages to find all of them in time, the person who found the most will be declared the winner.
Time and Place
Once again, Napoleguin's Pirate101 Contest will kick off December 15th at 4 pm EST. Make your way to the realm LASKO, Spar Chamber
Times for some other zones are as follows:
Pacific time: 1pm-2pm
Mountain time: 2pm-3pm
Central time:  3pm-4pm
Eastern time: 4pm-5pm
Make your way to realm LASKO, Spar Chamber to be picked up by one of Napoleguin's Musketeers. They're recognizable with their beautifully red outfits. Look out for Lawrence or Matthew Walker to get a lift to the event!
Winner: Fair Mason Mickleson
Third Event
Final Bastion's
Christmas Party
We will have our usual melange of events, streamed on the Final Bastion Twitch. Tune in for a chance to pick up some nifty prizes!
Hide & Seek
Cody has once again prepared a beautiful house for everyone's entertainment, featuring a PvP ring and some interesting treasures, as well as pets and staff members, hidden around the house… Finding them might just earn you some interesting prizes!
The first to find all 7 of Cody's hidden FROG PETS (see image) and email screenshots to our email address (finalbastion101@gmail.com) will win an interesting bundle of goodies. Even if you only find 5, you might want to mail in your screenshots anyway, just in case nobody managed to find them all!

Find a Staff Member

As mentioned earlier, there will be Final Bastion staff l̶u̶r̶k̶i̶n̶g hiding around the party house! If you see one, ask them to say the magic word, which you'll take a screenshot of, including their character in the image. If they seem afk, you can say the magic word yourself and take as screenshot of you both together. Email the screenshot to us at finalbastion101@gmail.com!
The secret word is fhtagn. Yes, that is a word text chat players can say! In case you play with menu chat, pick the "I love this game" option from the menu chat options.
ONLY THE STAFF MEMBERS WITH THE EXACT OUTFITS BELOW COUNT!
Fashion Contest
As usual, we'll be hosting a Fashion Contest! We're once again on the prowl for the best Christmas-y gear sets out there! This means that you should stay away from commonly-used gear, such as PvP, Elegant or Santa gear. The winners have always shown a creative streak in the past, here's to hoping there are some new gear sets we've never seen!
Prizes will be declared closer to the big day, but trust us: Santa has been busy!
Time and Place
Please note that the Wizard101 and Pirate101 events are NOT on the same date. The Wizard101 house party will be on December 30th, 2018 at 12pm EST and run till approximately 2pm EST. 
Times for other some other zones are as follows:
Pacific time: 9am-11am
Mountain time: 10am-12pm
Central time:  11am-1pm
Eastern time:  12am-2pm
Find your way to Unicorn Way and have a little chat with Diego until you can be picked up to go to Cody's house! With the weather getting frosty, we'll be meeting in realm Kelvin!
General Rules
Absolutely no foul language will be tolerated. No warnings will be provided.
Please refrain from rude or unsportsmanlike behavior. You will only be warned once.
Basically, for those who never read the rules: Have fun. Be nice. 
**Note that images that appear to have been modified or edited in any way will not be accepted for any contest**
Happy holidays!