Wizard City: Guide to the Smiths
By Master Of Wraiths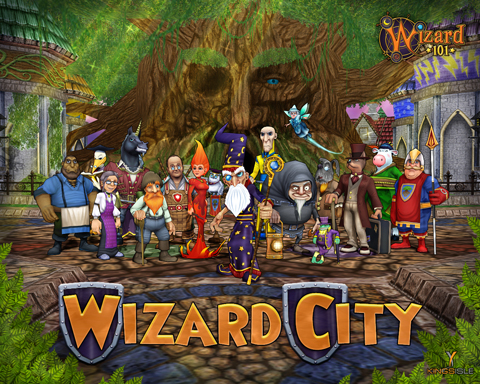 Hey, everyone knows those pesky Zeke finder quests, right? Here's the first of them!
Olde town Smith
First, you can find the Olde Town smith right next to Gloria Krendell, behind the corner of the house she's standing in front of.
Shopping District Smith
The Shopping District Smith is behind some of the houses in the District. Go through the small opening right of the Jewel shop!
Fairegrounds Smith
Next, you can find the Commons smith in the Fairegrounds. It's behind a tree on the far end of the Fairegrounds.
Golem Court Smith
The Golem Court Smith is perhaps the easiest to find of them all. It's just standing behind the Golem Tower next to a tree.

Ravenwood Smith
In Ravenwood, the smith is on the right side of the School of Myth, near the ravine.
Unicorn Way Smith
You will need to do some running for the Unicon Way smith, because it's at the very end of the area. Just keep going further until you get to the Hedge Maze. It's right outside of that place!
Colossus Boulevard Smith
Likewise, in Colossus Boulevard, the smith is at the very end of the area. Keep following the winding round until you come close to Hildreth Perch. It's in the grass there.

Fire Cat Alley Smith
The Fire Cat Alley smith is situated next to Fireglobe Theatre, on the right side.
Triton Avenue Smith
In Triton Avenue, you go up to the little waterfalls and go to the very end of the row of waterfalls, on the left side.
Cyclops Lane Smith
In Cyclops Lane, the smith is standing in the Festival Park on a stretch of grass.
For other Zeke and Eloise Quests: click here!

Are you trying to figure out a new training point selection for your wizard? Check out our Training Point Calculator here!