December 1, 2015  April 4, 2022
Polarian Explorer's Bundle
---
Released in November 2015, the freezing land of Polaris brings with it the Polarian Explorer's Bundle with all its magic. Check out all you can get for the price of $39 from select Gamestop stores.
Proper Penguin
Battle Narwhal Mount
Polarian Explorer's Attire
Polarian Explorer's Pickaxe
Polarian Shipwreck
Additional Castle Elixir
5000 crowns or 1 month membership
Proper Penguin
---
Saying that this pet is adorable doesn't do it any justice. The Proper Penguin pet is a personal favorite for several reasons including the fact that it is a dye-able pet unlike many others. Do you own a first generation Proper Penguin?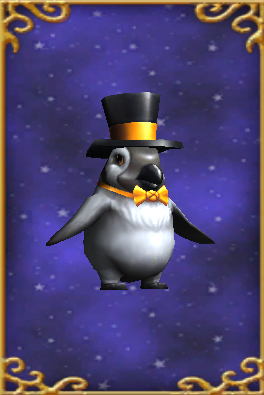 Proper Penguin Statistics & Talents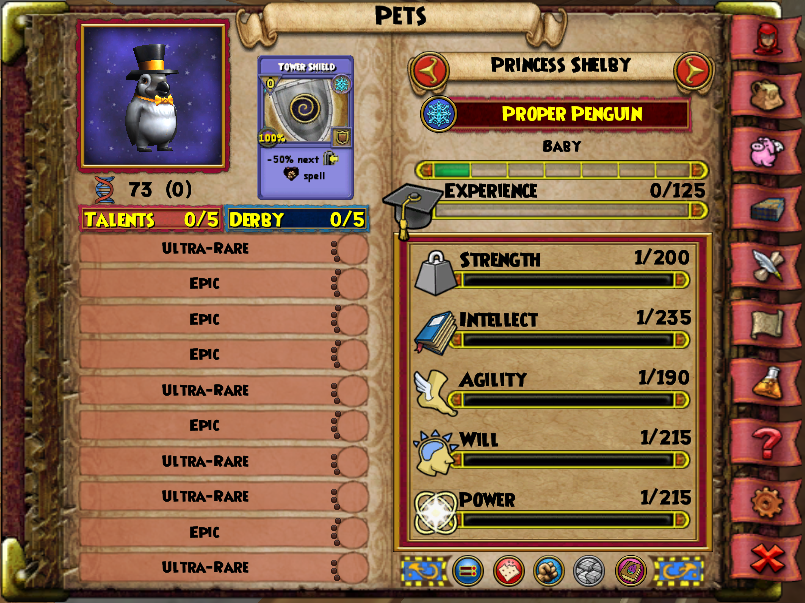 Best of Show
Stun Recalcitrant
Snow Heal for You!
Spell-Proof
Ice-Ward
Crystallize
Refreshed
Lively
Freeze
Capable
Oil Slick
Slick-N-Slide
Slow Motion
Stonewall
Think Fast!
Stumble On
Dumbfound
Baffle
Big Downer
Shush!
Battle Narwhal Mount
---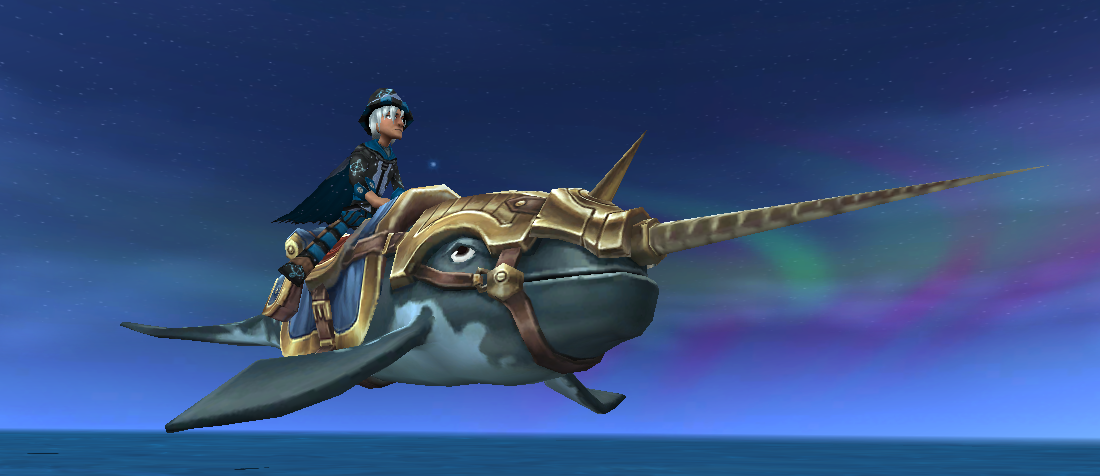 Some might call it the Unicorn of the Sea, but is it truly? If I ever encountered such a fierce creature I would run like crazy! Still, the Battle Narwhal mount provides your wizard with +2% universal damage and a wonderful spinning jump animation. However, I think you need to discover that last one for yourselves.
Polarian Explorer's Attire
---
In my opinion, this gear set lacks offense. However, don't make the mistake of dismissing it right away. The robe may be a decent choice for outgoing healing. On the other hand, the hat (while it lacks damage) could be a good balanced fit for the gear you are looking for. Not to forget that Stun Block is never not useful in a PvP scenario.
Polarian Explorer's Pickaxe
---
Unlike past bundle weapons, the Polarian Explorer's Pickaxe will make you think twice before dismissing it. At first glance it might not seem that much, however at mid / high levels (50+) there is a sizable critical boost. On top of that, there is also the universal accuracy that makes this weapon a considerable choice for farming instances when you need that hit to crit.
Polarian Shipwreck
---
Wonderful and extremely slippery! Take a chance at exploring the Polarian Shipwreck castle and all the fun it entails for your wizards. You may or may not encounter a skating arena, a Marleybonian explorer and many more wonders.
What are your thoughts on the Polarian Explorer's Bundle?
Leave a comment below!