October 2, 2018  June 7, 2021
Elven Nightmare Pack
---
A Halloween pack to rock all Halloween packs, or was that the Harrowing pack with the guitar wands? Nevertheless, the Elven Nightmare Pack unlike any other pack separates everything into two, light and dark! The contrast between the two is superb as you will obviously notice below. Released on the very first day of October 2018, the 4th Halloween pack is available in the Crown Shop for the classic price of 299 crowns.
There are older Halloween packs as well! Check out our guides here:
Scaryonette & Merryonette Pets
---
Adorable is the word you are looking for. Simply adorable! Below you can find all the gathered information about these two pets including schools, talents and derby.
Dark Scaryonette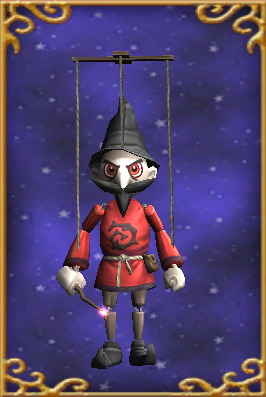 Pet Stats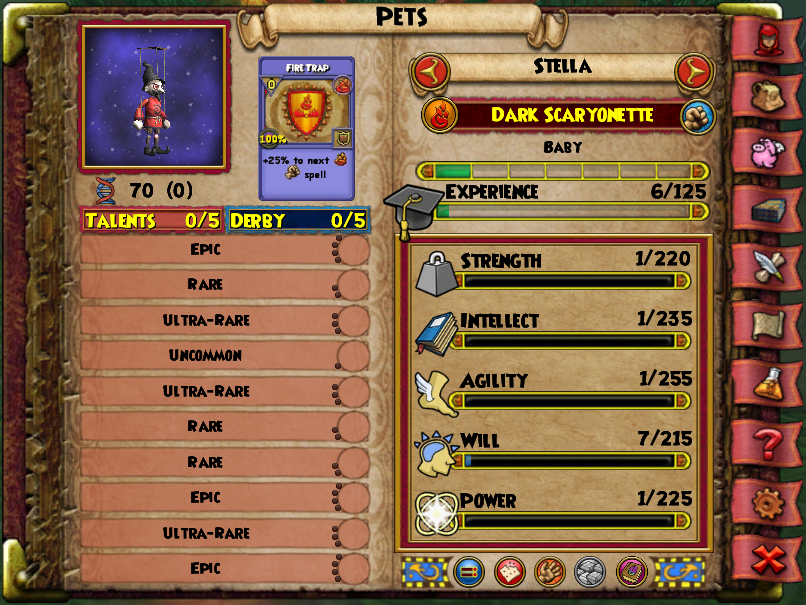 Light Merryonette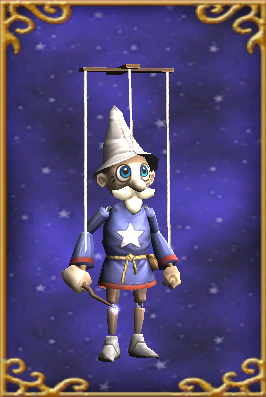 Pet Stats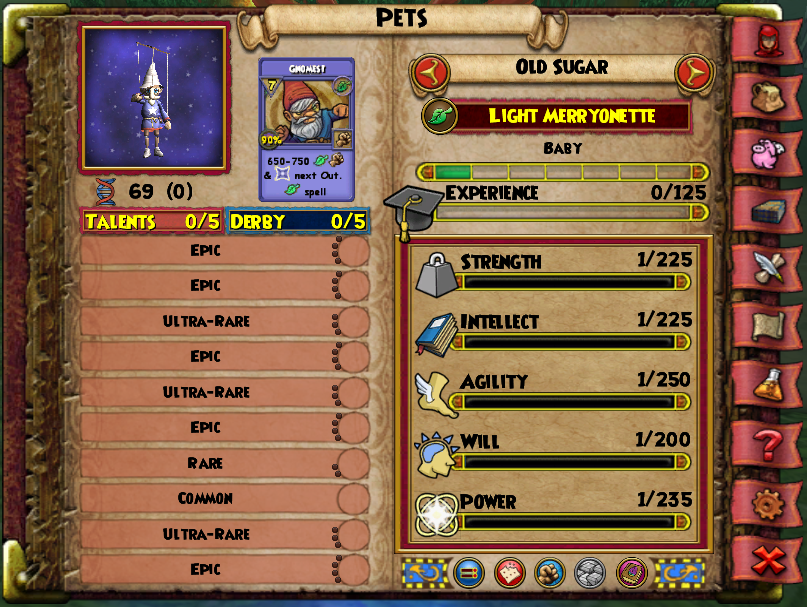 Elf Gear Sets
---
I wouldn't really consider this gear for fighting, however it has its purposes. The dark elf gear set is ideal for fishing whilst the light elf set is another great energy set you could go for that competes directly with the Greenwarden and Snowdrifter sets.
Cowl of the Dark Elf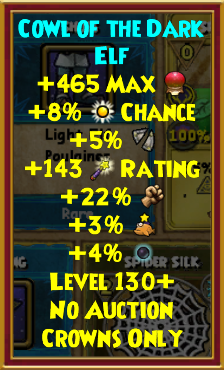 Dark Elf Raiment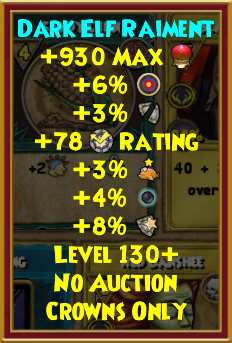 Dark Elf Poulaines
Cowl of the Light Elf
Light Elf Raiment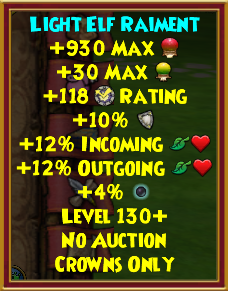 Light Elf Poulaines
Sword & Shield Weapons
---
Exactly like the gear set, the weapons compliment their relative sets with the right amount of fishing luck and energy stats. The may cast spells are something to also consider with Death Seraph and a powerful new variation of Seraph spell. Additionally, the light wand offers 14 energy which means its currently the best energy wand currently in game.
Dark Elf Sword and Shield

Light Elf Sword and Shield
Hart Mounts
---
Don't be so quick to dismiss these as a re-skin of the White Stag mount, they are new an improved despite their familiar face! The devilish colors paired with their transparent chest and visible heart create the ideal effect for a Halloween mount!
Hart of Darkness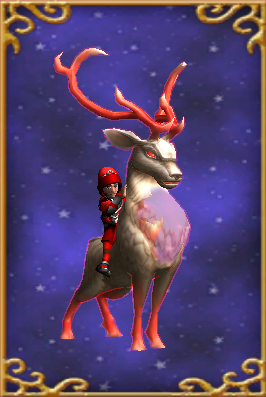 Light Hart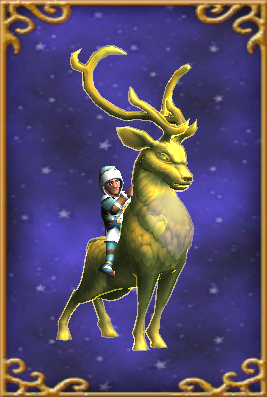 ---
Only one question remains,
will you join the dark side or the light side?
---