Wysteria
Zeke Training Point Quest
Wallflower Guide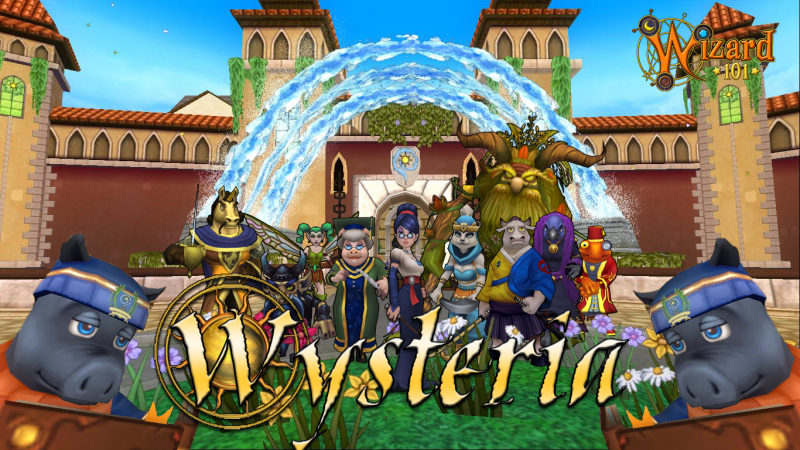 Welcome to another installment of Guides for Zekes Pesky Quests, where we provide videos detailing how to find the objects of Prospector Zeke's quests.
Pigswick Academy Wall Flower
Firstly the wall flower in Pigswick Academy: it is located on the right side of the door to the School of Frost. To get there, you should take a left turn after coming from the Spiral Door area, then go forward all the way and use the slopes to go down to the lower part of the area. Then go straight ahead.
Library Archives Wall Flower
You need to go into the instance inside the library to find this wall flower. Then, work your way down to the next room after the slope. The inside of this dungeon doesn't have a map, so I don't have a picture of the exact spot, but here's what it looks like.
Pegasus Place Wall Flower
When you come from Pigswick Academy, turn right and take the stairs up. Go straight ahead past the Strange Plant through the gate. Then, take the entrance on the far left to go to the next area. Next, go past the barricades on the right and take a sharp turn right after the last building. Finally, you will find the wall flower hidden in the corner.
Tanglewood Way Wall Flower
First you should take a right turn and then go up the slope. Follow the left side of the pavement the whole time so you can find your flower more easily. Then, go down the next slope and you will find your next wall flower in a gap between some of the houses.
Video
Video Time Index
Pigswick Academy: 0:17
Library Archives: 0:20
Pegasus Place: 0:50
Tanglewood Way: 1:02
For other Zeke and Eloise Quests: click here!

Are you trying to figure out a new training point selection for your wizard? Check out our Training Point Calculator here!