Hades Dropped Gear Guide
Wizard101 Level 90 from Tartarus, Aquila



Hades' gear drops after wizards complete the final battle in Tartarus against Hades' the Unseen and his brothers. For more information on this dungeon, read our Tartarus Guide with video.
Hades drops two sets of gear. One is a long awaited update to the famous Waterworks gear. It is about time! Finally we have an upgrade to Waterworks, and it is even more difficult to get. In fact, many are discussing the difficulty in getting any pieces of this gear.  The other set takes a more offensive stance. This guide will cover all hats, armor, boots and wands that are dropped. In the event you find something different, we would love to hear about it. Please leave a message with a clipped image in the comments below.
Hades' Offensive Set
This set offers the highest pierce so far in the game at 16-30%.  Yes, you read right! 30% pierce to Storm School.  Have fun with that Jadezillas!

It gives decent school increases in Accuracy 6-14%, Critical 310-481, Critical Block 70-182, and Damage 33-57%.  (The wand has an additional Universal Critical.) There is little resist (3-8%) on the pair of boots only, but it is universal resist.  You will have out Outgoing Health, but no Incoming. Pip increases are 21-25%.  Heath is about what you would expect from 630 for Storm to 1520 for Ice with the other schools in between.  All details are offered below in a side by side comparison.
This set alone will provide you with a glass cannon approach to PvP.  Hit them first and hit them hard before they have a chance to hit you!
The Waterworks Upgrade Set 
If you would like to see all the different names of this gear, it might be easiest to look at our chart from community below.

This set offers Universal Resist from 26-34% and health from 509-1285.  It has Incoming boost from 15-21%, but no Outgoing.  It does give Universal Critical Block from 84-154 which is not nearly enough for what we will face from the Offensive set and other gear out there. It offers a negligent amount school accuracy at 1-5%.  Fizzes for everyone!  (I hope they revisit this, it is not enough.)
It does offer Pierce from 4-15% and school Damage 29-57%. The school Critical is 262-354. This is a good all around set for Level 90; however, you may find it better to mix and match pieces to fit your style of PvP.
Hades' Wands
Hades' Staffs have additions to universal and school Critical. Most have Pierce while Ice has Critical Block. They are all no auction with one Power Pip and give 4 wands that deal 140 Damage. They are limited by school and do school damage. You will not be able to carry an off school Hades wand at this time.  This is bad news for those of us who use wands to remove the variety of negative charms in PvP.
 Pictures provided by: Sabrina Skullbreaker, Katherine Light and Heather Shadowslinger
Storm
---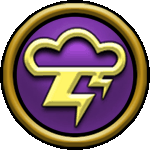 Fire
---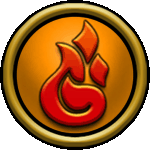 Ice
---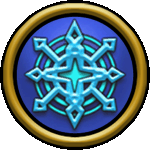 Balance
---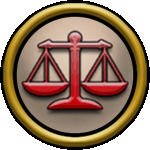 Life
---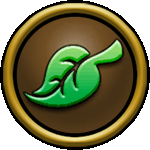 Death



---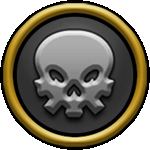 Myth
---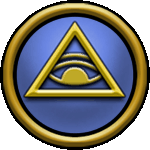 Happy Farming!