October 13, 2015  January 18, 2019
Jewel Crafter's Bundle
---
Released late 2015 just before Polaris made its way to Wizard101. The Jewel Crafter's Bundle is priced at $29 from Gamestop. Check out the wondrous jewel themed items found in this bundle:
Bountiful Mine
Crystal Unicorn mount
Crystal Butterfly pet
Shard Warrior's Armor
Shard Warrior's Hammer
1 month membership or 5000 crowns
Bountiful Mine
---
The Bountiful Mine is a housing item like the fish tank from the Atlantean Bundle, where you can get one free rewards every day. Rewards mainly include reagents, gold, and even jewels! It also makes a great decoration for your castles.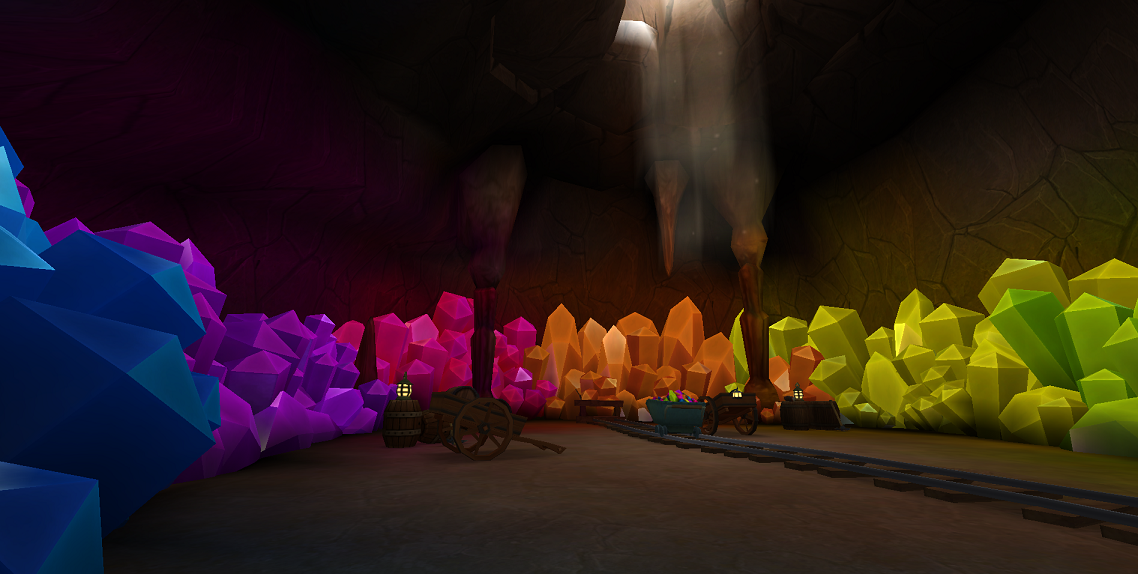 Crystal Unicorn Mount
---
This mount was the first ever mount to give addition stats besides movement speed! It comes with an additional 2% universal accuracy. This is also the second ever dyeable mount in the game!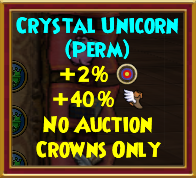 Crystal Butterfly Pet
---
Unfortunately, it only comes with the one card, Balancespear. However, it can be dyed to a lot of different colors. Just head on to the Wizard City Dye Shop and check out the marvelous effect you can create when the Crystal Butterfly does its swirling animation.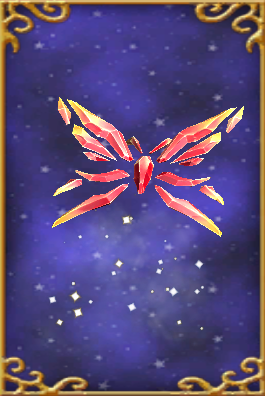 Crystal Butterfly Statistics & Talents
Defender
Balance Assailant
Element Shield
Balance-Dealer
Balance-Ward
Critical Hitter
Crystallize
Lively
Spirit Shield
Balance-It
Shard Warrior's Armor

---

The set that introduced Chromatic Blast to the game! Check out the spell on the hat from level 30 and you'll see what the fuss is about. Also, make sure not to touch the pointy gear for obvious reasons…
Shard Warrior's Hammer

---

Kingsisle introduced the Shard Warrior's Hammer to the game with a little twist. The Wizard City Dye Shop doesn't offer to dye wands (yet), thus seven different hammers without stats were added on top of the regular weapon. Additionally, a noteworthy observation of this wand is the stats spike between level 40 and 50.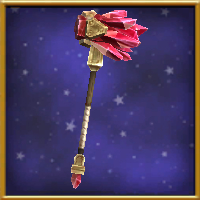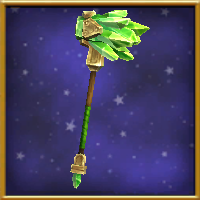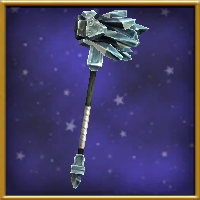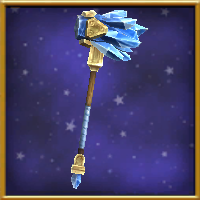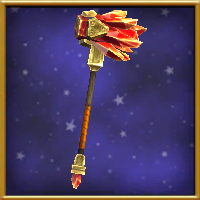 What is your favorite part of this bundle?




Tell us in the comments below!