January 7, 2017  October 14, 2022
Witch's Hoard Pack Guide

A Polaris-themed pack full of exciting items!
With a chance at the Waddling Witch Hut Mount, the Witch's Hoard Pack has cool new epic and ultra rare items for your Wizard.
Here are just some of the cool items you could receive in the Witch's Hoard:
New Waddling Witch Hut Mount
New Wildwood Yeti Pet
Ice Floe Siren Pet
New Seal Team Equipment and Weapons
Polaris-themed Housing Items
Animated Pingouins Housing Items
Much more!
Witch's Hoard Pack Gear
The highest level gear dropped from this pack (in November of 2018) is level 110. There are three sets, each with some of the schools combined: Storm is combined with Life, Myth with Death, and Ice with Fire and Balace. There is also a wand for each set.
Storm-Life Set

Hat
Robes
Boots
Balance-Fire-Ice Set

Hat
Robes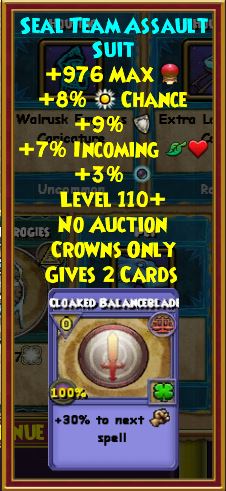 Boots
Death-Myth Set

Hat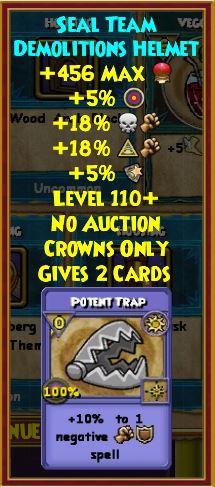 Boots

Wands



What is your favorite part about the pack?
Leave a comment down below!