November 30, 2019  March 29, 2023
Sinbad Hoard Pack
---
Another brand new pack makes its way to Wizard101 and this time we have the mysterious Sinbad Hoard Pack! However, this pack is designed differently than any other we've seen so far. It is a hybrid pack and bundle! What does it exactly mean, though? The pack can be purchased like any other pack in the Crown Shop, but there is more. There is also a gauntlet available with this bundle which we have already highlighted in a previous article. Check out below more details about this pack including the Sinbad and the Iron Sultan Gauntlet.
Gear Sets
---
Like almost every other pack, the Sinbad Hoard Pack comes with three different gear sets – the Grand Admiral (Balance + Death + Life), the Fleet Kapudan (Fire + Myth), and the Sky Captain (Ice + Storm) sets. They follow the same gear model as that for Arc 3, however there is one remarkable difference that is probably a deal breaker for this set – the boots have no defensive stats unlike other gear options. Take a look at the level 130 sets listed below.
Grand Admiral's Turban
Grand Admiral's Armor
Grand Admiral's Boots
Fleet Kapudan's Turban
Fleet Kapudan's Armor
Fleet Kapudan's Boots
Sky Captain's Turban
Sky Captain's Armor
Sky Captain's Boots
Hook Weapons
---
Very decent weapons for pack items, but I honestly expected them to have that second square socket at level 130. Perhaps Kingsisle is saving it for the future levels in order to address the power creep we've previously experienced. Each weapon has a 165 shadow damage hit that has a maycast chance of summoning a Sinbad minion in non PvP scenarios.
Admiral's Boarding Hook

Kapudan's Grappling Hook
Sky Captain's Boarding Hook

Sinbad Minion & Treasure Card
---
The maycast spell you can see above can also be obtained as a treasure card from this very same pack. As stated on the spell card, this spell is for pure PvE purposes and is banned from PvP due to the advanced nature of the minion. Sinbad is a Rank 15 Fire minion with 3,870 HP and quite the spell deck! These are just some of the spells we observed…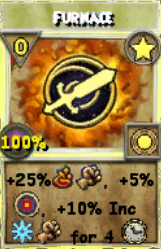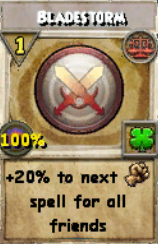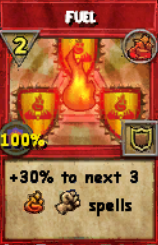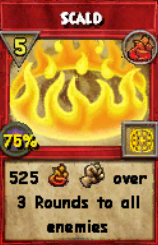 Roc Mount
---
A very well-designed mount that will strike fear in your enemies eyes! On top of that, the Roc mount doesn't just look good, but also provides a substantial pip boost to aid you in battle. Unlike other mounts we've seen before providing +2% power pip chance, the Roc provides a +3% power pip chance.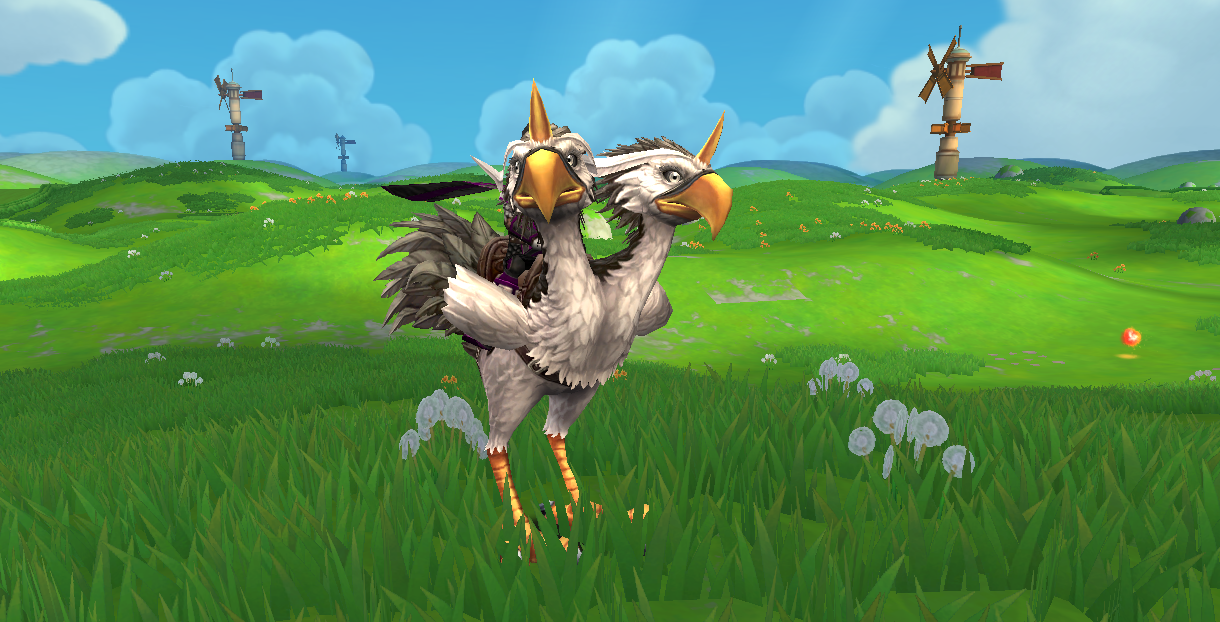 Gryphon Pets
---
These pets remind me of a young Buckbeak the Hippogriff from Harry Potter which is beyond adorable! Check out each pet in the tabs below as we show their looks, item cards, stats and talents (any help filling in the missing talents is appreciated). The item cards are school blades for Balance, Death and Myth which make the pets quite useful if you ask me.
Plucky Gryphon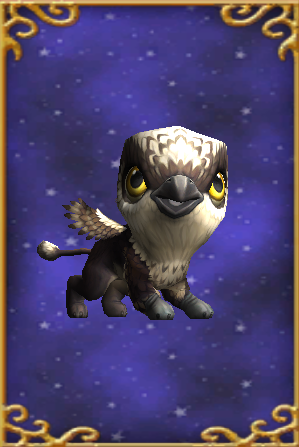 Scrappy Gryphon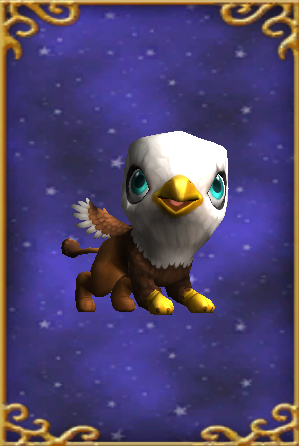 Snappy Gryphon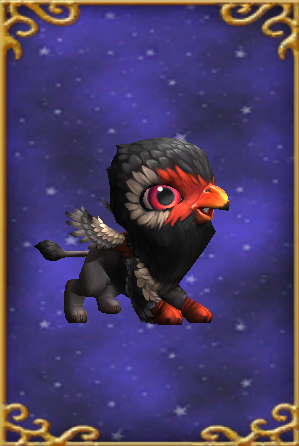 Hari Houssen's Clay Reagents & the Housing Gauntlet
---
The gauntlet linked to this pack can be obtained in two different ways. Either by purchasing it from the Wizard101 Online Store or you can craft it. This gauntlet is not a one time use like the Exalted Ultra Dungeons, but once obtained it will remain there forever. Now, I know we mentioned that the gauntlet can be crafted, but don't get too excited about that. There is a catch for both methods.
Purchasing it from the store costs $39 which will give you one Sinbad and the Iron Sultan Gauntlet and an additional 7500 crowns. On the other hand, the crafting recipe requires the Hari Houssen's Clay reagents which can only be obtained from the Sinbad Hoard Pack. It is basically similar to the chicken and egg scenario… you can get pack gear from the gauntlet, and you can get reagents to craft the gauntlet from the pack… but which came first?
The recipe can be obtained from Lloyd Fallingwater in Wizard City's Shopping District right next to Elik's Edge. Additionally, the reagents to craft the gauntlet are as follows:
20x Magical Clay
10x Marvelous Clay
5x Magnificent Clay
These reagents can only be obtained from the Sinbad Hoard Pack, but they can also be transmuted from each other in the following sequence: 8 Magical Clay = 1 Marvelous Clay x 5 = 1 Magnificent Clay. This all means that Magical Clay should be the most common of them all being followed by Marvelous Clay.
What are your thoughts on this pack bundle hybrid?
Do you like this new idea?