December 10, 2017  October 6, 2018
How to Play Catch a Key



(Silver Chest Game)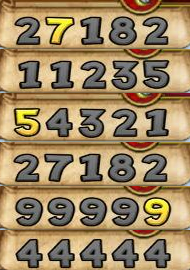 To get Shocked Keys, you will need to play Silver Chest games. There's two games that will randomly show up: Catch a Key and Shock a Lock. In this small guide, we will focus on Catch a Key.
The goal of the game
The goal of the game is to catch 5 keys with the right number on them in the right order. You can see what numbers you will need at the bottom left.
In the example below, I needed five 4's. The key which I needed to catch next (in this case the first 4) is highlighted in yellow. The numbers can be any combination at all.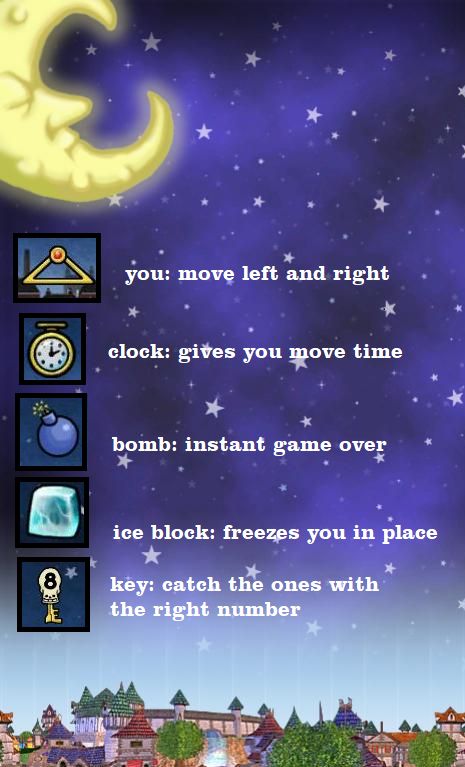 How to Catch Keys
You catch the keys by moving the little triangle at the bottom left and right. You do that with either your arrow keys on your keyboard, or A and D. Moving up or down is not possible. Some items fall slowly, others are very fast. While you're trying to catch your next key, try to avoid the wrong numbers, bombs and ice blocks.
Making Mistakes
Making mistakes is fine! You can catch the wrong key three times. The fourth time, it's game over.
In the following image, I've caught the wrong key two times, as you can see on the bottom right. That's perfectly fine and will have no consequences on your rewards.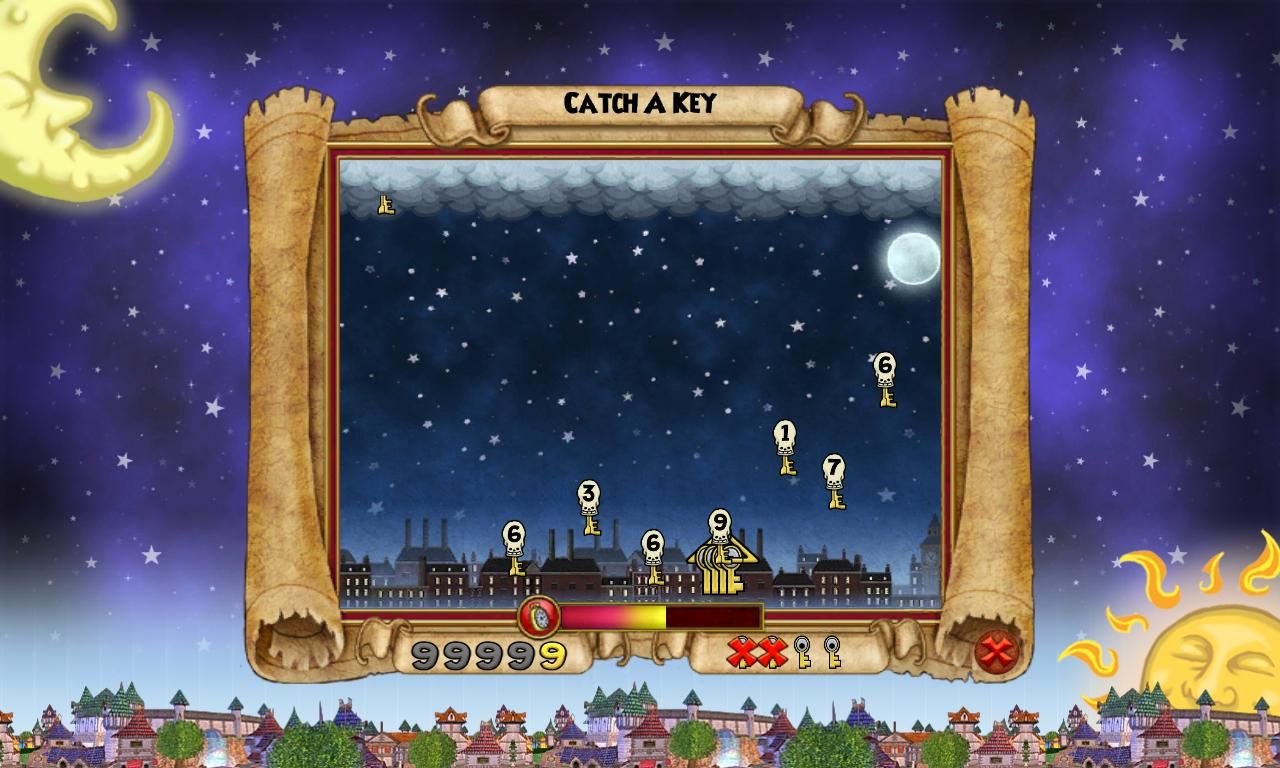 Ways to Lose the Game
Run out of time.

When the timer is up and you don't have your keys yet, you lose the game. In order to prevent this, catch the little clocks to give yourself extra time.

Catch a bomb.

Catching a bomb means an immediate game over. If you're trapped and need to choose between a bomb and a wrong numbered key, pick the key!

Picking the wrong key four times.

You can make three mistakes, but the fourth wrong key will result in a game over.
One last tip for when you have the basics down: pressing and holding the space bar will make the keys fall down faster while not speeding up the time. That way you can make sure you manage to find your five keys in time!
Good luck getting those shocked keys!