July 31, 2023  August 12, 2023
Final Bastion Raid Roundtable
---
Author's Note 08/07/2023: This event has passed. You can check out the recording from the stream down below.
Final Bastion is happy to announce that we will be hosting the Wizard101 Developers for a roundtable on the Crying Sky Raid. After the Voracious Void raid and now the Crying Sky raid, there's lots to dive into with how Raids are shaping up in Wiz and what the direction raids will take in the future. We're hoping to tackle lots of issues brought up both in test realm and issues from the previous raid. Details down below!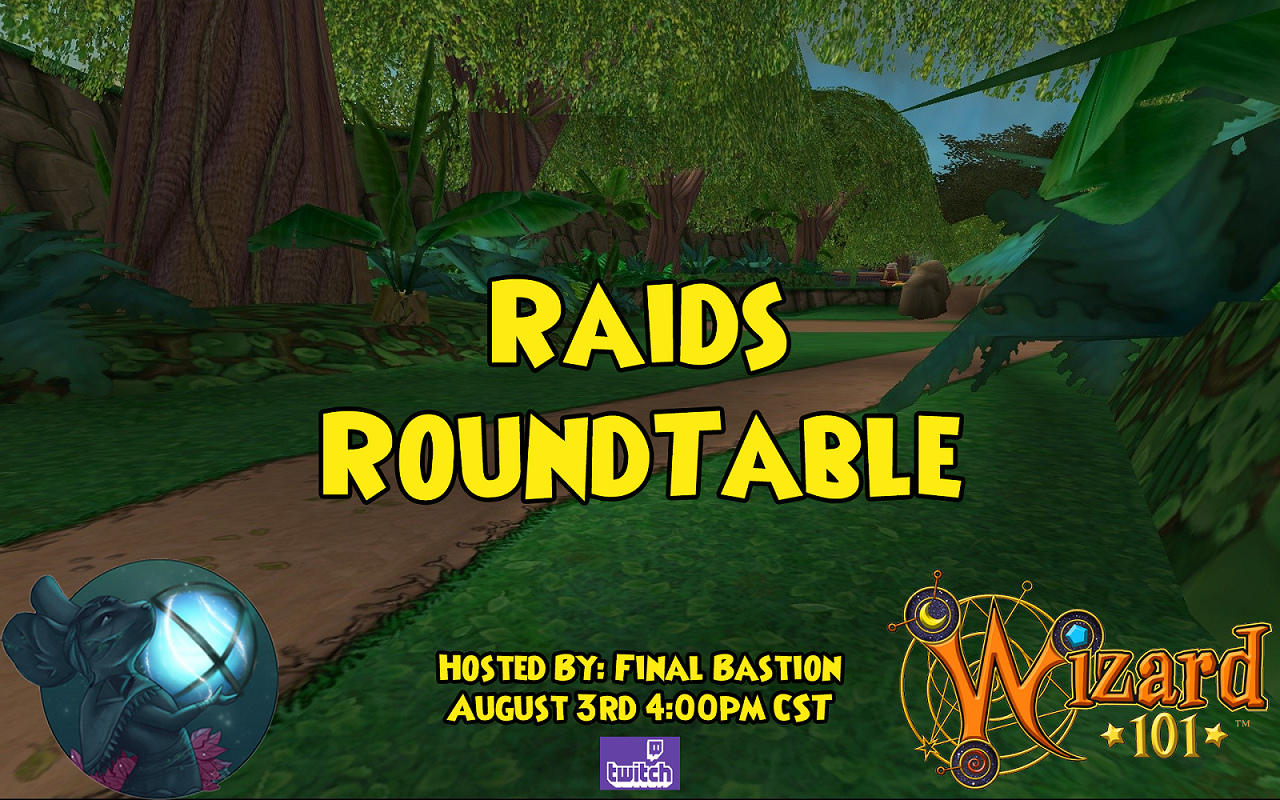 Who: Shadow, Stormcloud, and the Wizard101 Devs
When: Thursday, August 3rd @ 4pm CST
Twitch: Final Bastion
We will be streaming the roundtable on Twitch at 4pm! There's lots to talk about in the Raid but we're planning to cover topics including Resource investment, the Loot System, Stat and Creature balancing, and Accessibility. We hope to see you there! There will be giveaways in the twitch chat, so be sure to join!
Roundtable Video: 
Have questions or concerns about Raids? Let us know in the comments below!