January 7, 2018  February 18, 2019
Pirate101 Empire Bundle
---
By far the most popular of the 4 Pirate101 bundles, the Empire Bundle has a collection of unique gear, a strong companion, a powerful ship, and gorgeous housing. This article will give you everything you need to know about this Aquilan-inspired bundle!
Empire Bundle Gear
---
You will have a choice between 1 of the following tiers of gear in the Empire Bundle. All tiers come with the Imperator's Standard, which boosts your bird companions.
Tier 1 Gear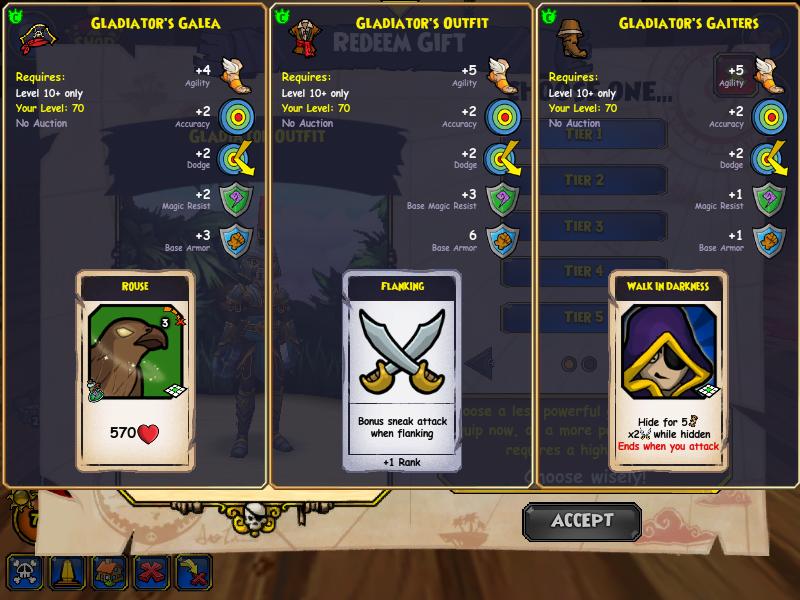 Tier 2 Gear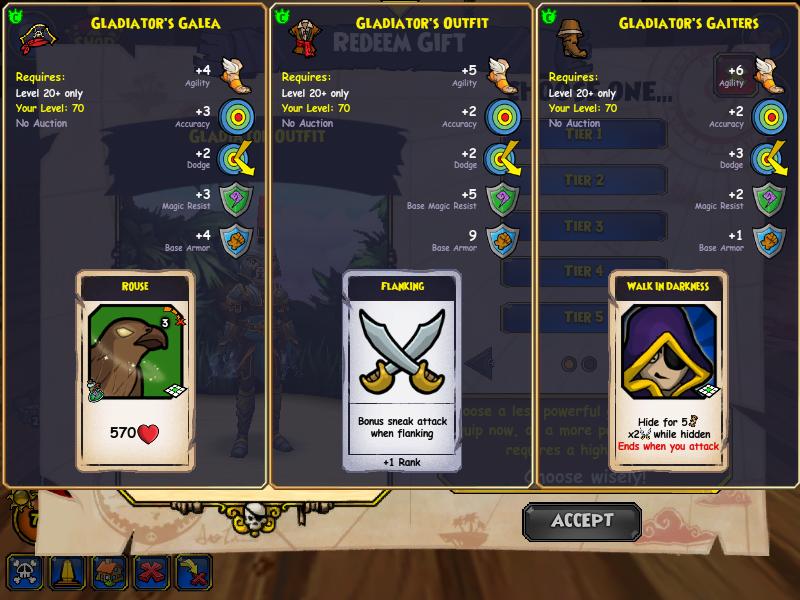 Tier 3 Gear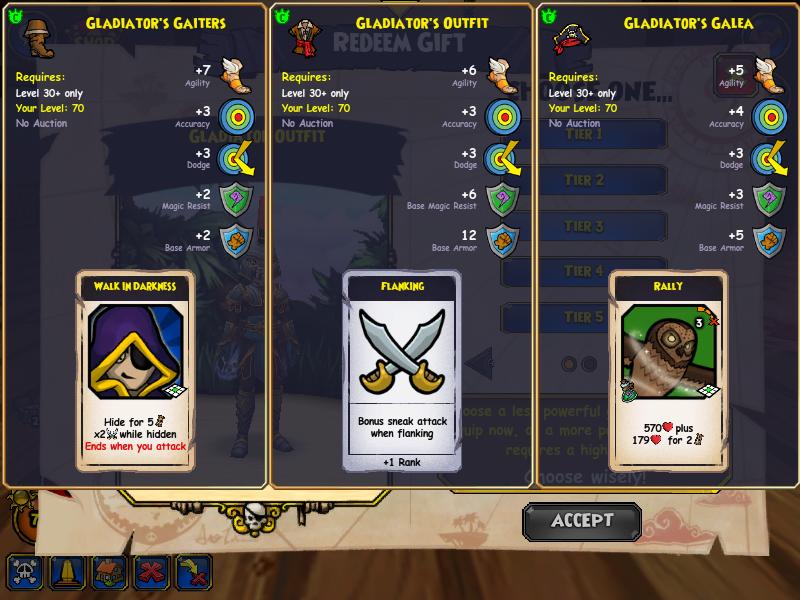 Tier 4 Gear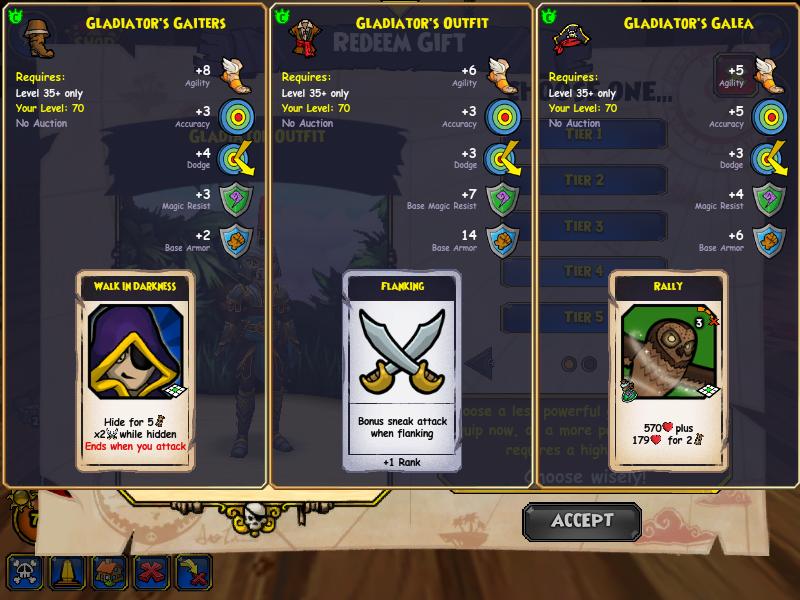 Tier 5 Gear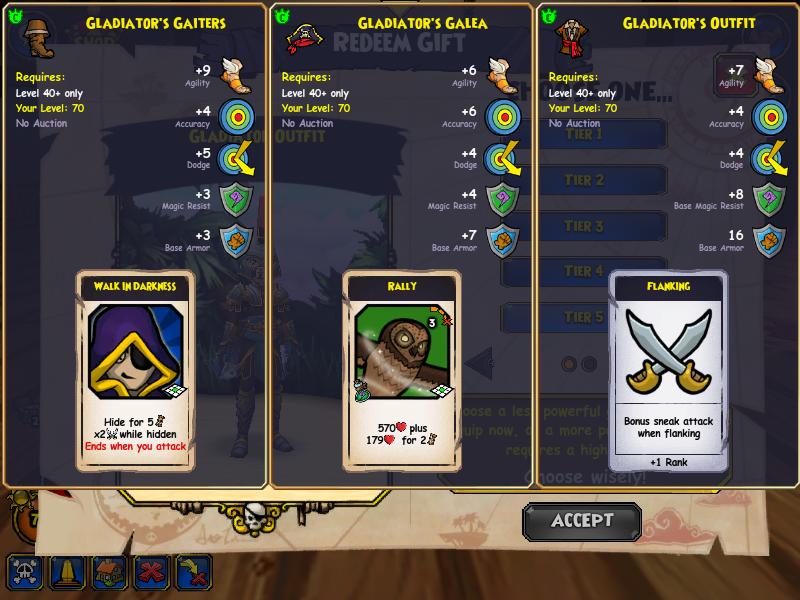 Tier 6 Gear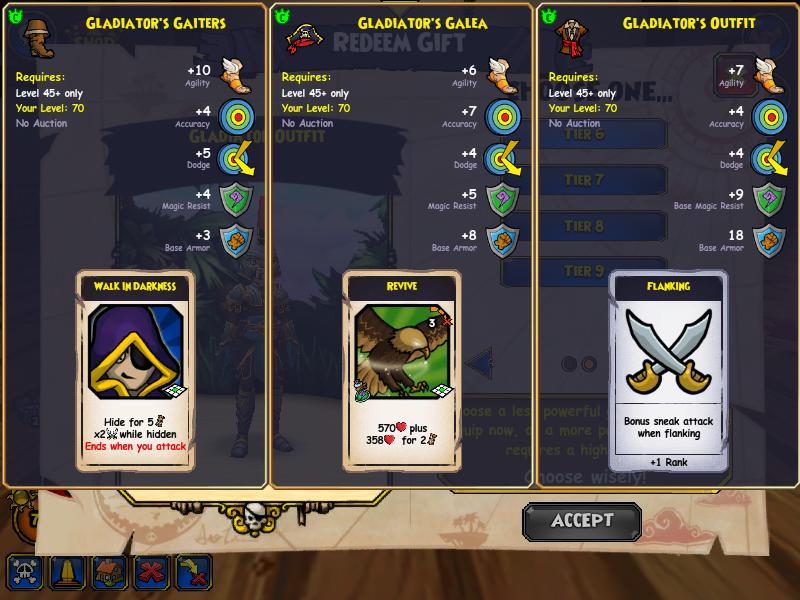 Tier 7 Gear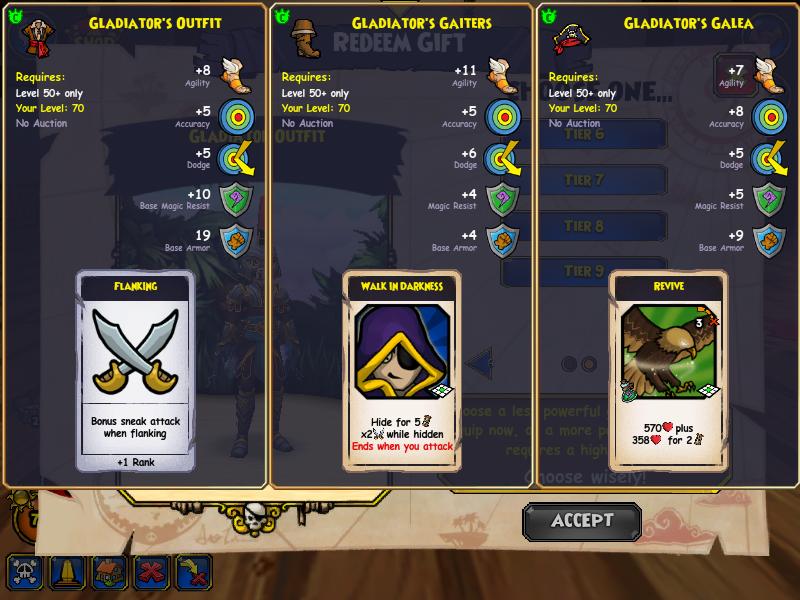 Tier 8 Gear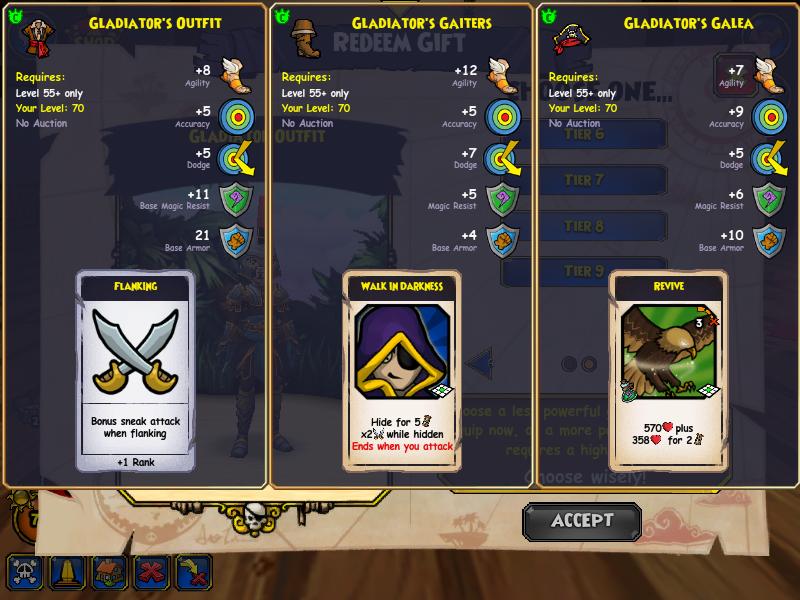 Tier 9 Gear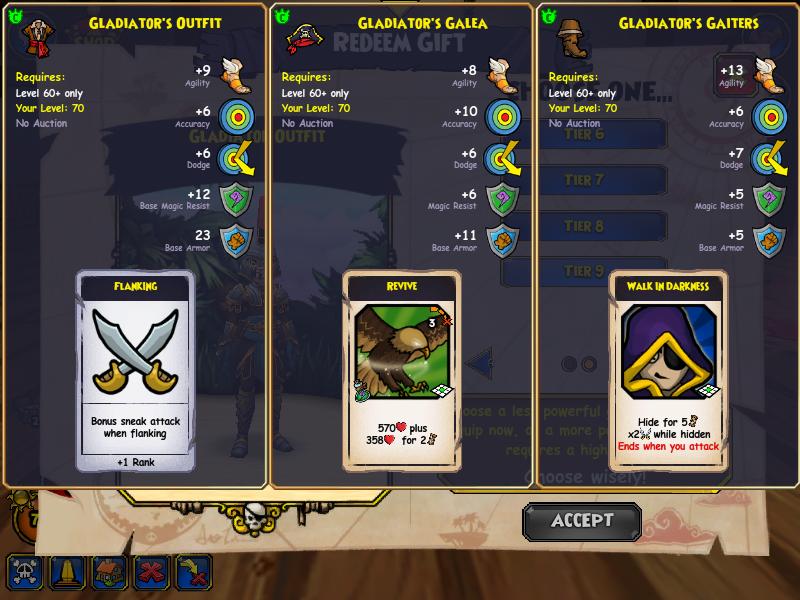 Imperator's Standard (all tiers)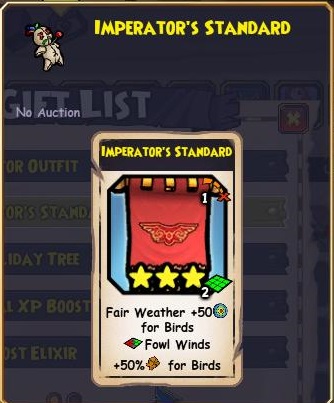 Empire Bundle Ship
---
The ship that comes with the Empire bundle is an Aquilan Galleon (regardless of what level you redeem it at). It can be redeemed at pirate level 1, 16, 26, 36, 51, or 61 and each ship has comparable or better stats than other purchasable options at that level.
Each redeemed ship will come with a level-appropriate Armor, Horn, Figurehead, Rudder, and Sail, so no need to worry about your pirate's nautical level when redeeming this.
Companion
---
This is the main reason the Empire bundle is so popular. Nausica has been a top tier PvP and PvE companion from her moment of genesis to the present day and not much looks to change that. She redeems 3 levels higher than your pirate, so it's best to wait until max level to redeem her (she will be level 73, and will get an extra talent). However, if you redeem her at an earlier level, she promotes once at level 25, and once at level 45.
Empire Bundle House
---
The Empire bundle comes with the "Emperor's Villa" house and an extra Housing Elixir. It has a 1v1-only PvP arena as well.
Emperor's Villa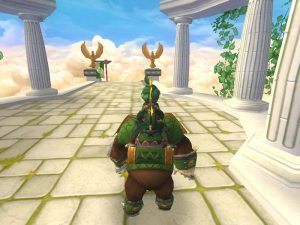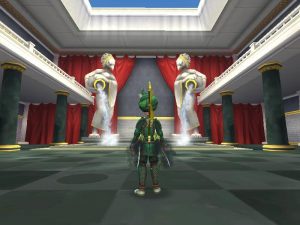 Will you be purchasing the Empire Bundle?
Let us know in the comments below!