November 25, 2014  February 18, 2023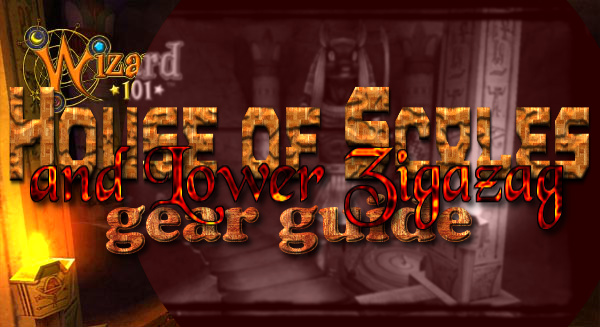 Wizard101 House of Scales Gear Guide
This is a guide to the level 60 gear dropped in the new Wizard101 dungeons, House of Scales and Lower Zigazag. If you like to read an overview of the dungeons, including cheats and strategy tips, check out our House of Scales and Lower Zigazag guide
We will be updating this list as we find new gear or our viewers submit it!
**If you know where one of the items listed is dropped/found/crafted/bought from, please leave a comment below and we will add it to the guide. Thanks in advance.**
Life
Balance
Death
Ice
Storm
Fire
Myth
I would like to say Thank you, to my fellow duelist Patrick Icehammer, for all his help and to all of you that have already subbmit your drops!
Do you like these new dungeons so far? Have you been farming these two? If so, please submit your loot and help us complete this guide!
Happy Farming!