August 11, 2013  September 3, 2023
Wizard101 Level 75 Minions Guide
---
This is a guide to the level 75 minions for Wizard101 that were introduced to the game along with the Aquila dungeons update. Each school has a 5 pip minion, except Myth with a 6 pip minion. Speak to Halston Balestrom in the Storm School at Ravenwood, Wizard City to get your spell quest. All schools need to talk to Halston to start the quest even if you are not a Storm wizard. It is worth noting that these minions are not allowed for PvP.
What are the requirements for the level 75 minions?
---
There are two requirements worth remarking to obtain these spells. First, you need to be a minimum of level 75. Second, you also need to have completed the quest "The Runedown" which awards you with your level 55 school spell from Wintertusk in the world of Grizzleheim.  You will know that you completed "The Runedown" quest by having the level 55 spell in your deck which include:
Availing Hands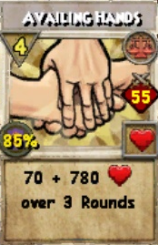 Virulent Plague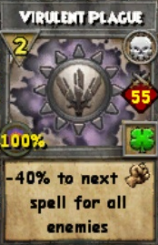 Power Link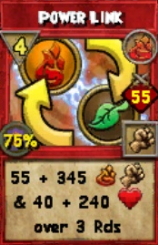 Frozen Armor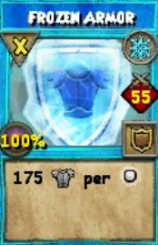 Brilliant Light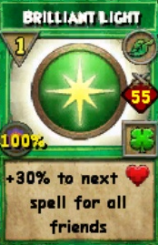 Talos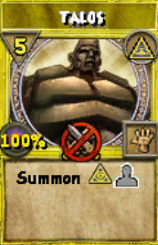 Insane Bolt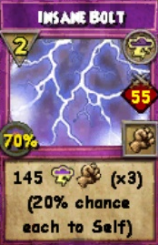 What do I need to do to get the minion spells?
---
The level 75 quest will first lead you to a friendly face in Marleybone, the Professor! Then, he will guide you towards obtaining the minions by first going to a tower in the depths of Crab Alley where you will fight one minion and one boss separately. Finally, you will go to Stone Town in Zafaria where you will get to battle a version of the minion you will soon learn, and face a pesky boss right after! To recap, there are four (not so difficult) battles you have to do to obtain your level 75 minion.
Nerys Barbed Heart

---

School: Balance
Rank: 7
Initial Battle Pips: 5-6
Minion Stats: 1700 Health

Observations: The ideal companion for PvP… too bad right? Has quite the arsenal of spells in its deck and it knows how to use them. However, its not too big on attacking and when it does you can expect Sandstorm or the far more likely, Judgement.
Malduit the Devastator

---

School: Death
Rank: 7
Initial Battle Pips: 5-6
Minion Stats: 1,700 Health

Observations: After some extensive testing, we can conclude that this minion loves to spam its Deer Knight! Second to that, Malduit will use Lord of Night and Poison. As can be expected, this minion won't retain the pips for long, so casting high rank spells is far less likely.
Sir Lamorak Tinder Hart

---

School: Fire
Rank: 7
Initial Battle Pips: 5-6
Minion Stats: 1700 Health

Observations: Powerful for attacking, but unfortunately that's just about it. Doesn't have a lot of useful low rank spells which feels that they are terribly required. As soon as pips accumulate just a bit, it will surely use them. RIP Fire Dragon as it gets cast once every fiery moon.
Freddo the Ice Fish

---

School: Ice
Rank: 7
Initial Battle Pips: 5-6
Minion Stats: 1900 Health

Observations: You would think that this cute little angler is the perfect minion for shielding, no? That is where you are wrong! I found Freddo quite a solid hitter with the Blizzard spam, but unfortunately the more useful spell Frost Giant is rarely if ever used.
Sir Bedevere Lake Ward

---

School: Life
Rank: 7
Initial Battle Pips: 5-6
Minion Stats: 1700 Health

Observations: You would think it would heal a lot, but we were all wrong there! Sir Bedevere only heals when the health of someone on your side of the battle circle is reaching low levels. Also, don't get your hopes too high for a Rebirth cast because that happens very rarely. Other than that, one can say that it loves spamming Goat Monk.
Vassanji Lore Singer

---

School: Myth
Rank: 8
Initial Battle Pips: 5-6
Minion Stats: 2000 Health

Observations: Perfection! I found this minion to be quite useful from the testing I carried out. It has a high amount of health, and a spell deck like no other! The access to Stun and Earthquake are a powerful asset to this minion. However, do note that the cast rate is a bit low yet not impossible.
Mokompo Storm Growler

---

School: Storm
Rank: 7
Initial Battle Pips: 5-6
Minion Stats: 1600 Health

Observations: The ideal fighting machine! While Mokompo has a lower lifespan than some of the other minions, it surely can fight. Storm Lord was a very commonly used spell followed by Tempest.
What are your thoughts on the level 75 Minions?
Leave a comment below!