Pharaoh's Ho

ard Pa

ck Guide

---

This Krokotopia-themed pack was released in June 2013. It's available in the Crowns Shop for 399 Crowns per pack. Purchase of this booster pack includes a chance to win pets, gear, a new mount, housing items, snacks, and treasure cards. However, this pack is mostly good for decorators, because housing items are the things mostly dropping from it. Unless you want the mount of course!
Pharaoh's Hoard Pack Mount
---
This pack drops two mounts: the Mander Palanquin, pictured on the left, and the Crokagator. The pack drops the one day version, 7 days version and the permanent mount.
However, both of these mounts are also dropped by the wooden Skeleton Key boss Ra in Krokotopia. So if it's the mount you're after, you can get them through farming that boss too!
Pharaoh's Hoard Pack
Pets
---
This pack drops fairly many pets. Here's a list: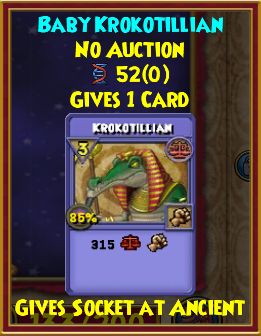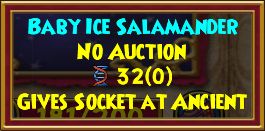 Pharaoh's Hoard Pack Gear
---
The highest level gear dropped from this mount (in November of 2018) is level 100.
[/one third_last]
---
Have you found anything interesting
in the Pharaoh's Hoard Pack? Let us know!
---