January 3, 2021  January 6, 2021
Wizard101 Pet Lending
---
The new Fall 2020 update brought many new things to the game. One of the things was a new feature for pets – The Pet Lending. With pet lending, you can "lend" your pet to other person. This new feature is really beneficial to many players, because of the fact, that many hatches occur because only one person wants the other one's pet.
Whenever you go to the Hatchery and either join a sigil or click "Hatch an egg" on your friend's tab, you'll be greeted with this table. It lets you choose between 'Hatch Pet' or 'Lend Pet'. 
Pet Lending gives Wizards a powerful in-person hatching option to lend their pet for hatching to another Wizard. And as a bonus you can do this without being charged Gold or having your Wizard's Hatching Slot timer started. It's a wonderful opportunity to exchange adventure stories as you also exchange pet types!
So basically, you can give your friend one of your pets without worrying about having enough gold or using up your hatching timer. You can lend a pet up to three times per day (depending on your level).
After lending your pet, you will see a window telling you, that your lending was successful.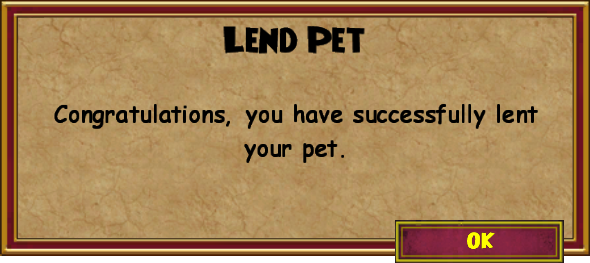 And the other person will get a familiar screen showing that an egg was just created.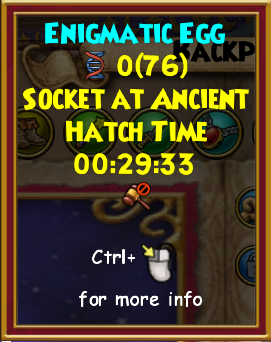 You'll also get a reward for pet lending – Hatch Peppers! The amount depends how "good" your pet is.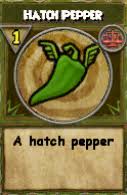 'New pet features wouldn't be complete without rewards for having fun going through the process. You will get advance warning before the hatch process begins on what type and quality of reward you are expected to receive. The value of the reward will depend on the pet lending level and pedigree. Also, you will receive a badge for many of these lending actions!' – Wizard101 Update Notes
With Hatch Peppers you can craft a great amount of useful things, including elixirs and mega snacks! Check out this guide to find out more.
Do you like this new feature?
Tell us in the comments!