September 27, 2021  July 17, 2022
A Pirate101 Guide to
Monquista and Valencia's Lesser Companions
---
Hello and welcome to part two of my Pirate101 Guide to the Lesser Companions!  If you haven't seen my first article in this series, you can check that out here – I will be following the same general format as that article, so feel free to head on over there to get up to speed.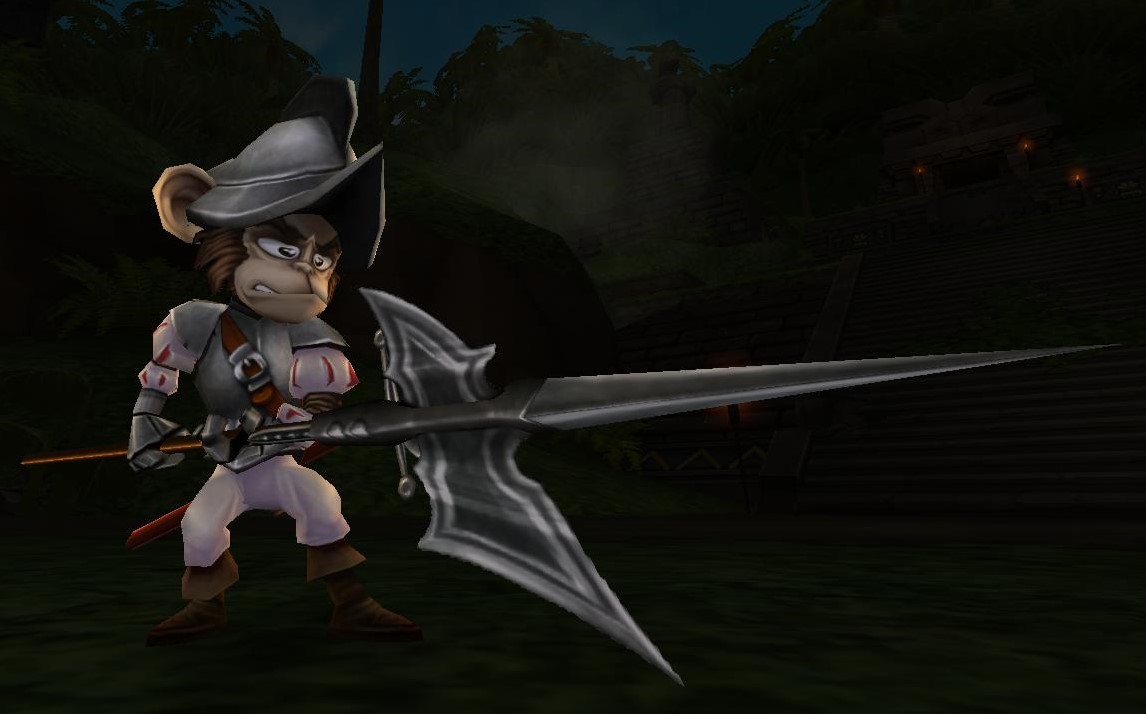 What are Lesser Companions?
---
Note that, for the purposes of these guides, "Lesser Companions" are any companions that:
Can be recruited for free as a quest reward by one or more classes.
Do not have spoken dialogue outside of their quest(s).
While these companions are quantifiably less powerful than our "storyline" companions – both in terms of raw stats/Talents, and in the number of Epics and Powers they get access to – they can still prove very useful in the right scenarios: they can fulfill specialized roles in your team, act as understudies to your more powerful crewmates should they fall in battle, and offer an element of unpredictability and variety to your battles while questing.
Today we will be looking at the Lesser Companions found in Monquista and Valencia, and grading them from one star (not recommended) to five stars (a great choice).
As before, please keep in mind that these grades will be within the context of PvE combat, though much of what I say will still be somewhat relevant to PvP – use these companions in ranked PvP at your own risk!
Now, on with the show!
Buccaneer Companions
Monquistador Crossbowman (★★★☆☆)
Class: Musketeer
Recruits at: your level +2
Promotes at: level 30
Buy for: 4,495 Crowns
How to unlock: Complete Hear No Evil, See No Evil in St. Bonobo's Abbey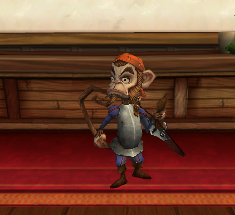 Summary
Saddled with a poor starting Epic and lacklustre damage, this smug monkey still scrapes his way to a three-star ranking thanks to his ability to be promoted, as well as the decent Epic pool he has access to.
While I wouldn't suggest putting him above better-known Musketeers like Bonnie Anne, he can function admirably as a backup when the going gets tough – especially for Buccaneers, who have precious few other options for ranged damage.
Suggested Builds
---
Suppressive Fire
Return Fire 1
Overwatch 3
Double Tap 1
Monquistan Marksman
Return Fire
Quick Adjust 3
Double Tap 1
Fire At Will
Return Fire 1
Overwatch 1
Double Tap 1
Quick Adjust 1
Parting Shot 1
Swashbuckler Companions
Monquistador Explorer (★★★☆☆)
Class: Buccaneer
Recruits at: your level +2
Promotes at: level 30
Buy for: 4,495 Crowns
How to unlock: Complete Monkey Barred in Summer Palace
Summary
This stout simian is capable of filling a rare niche in your crew: acting as an understudy to Ratbeard with his high armour, access to Hold the Line 3, and choice selection of other annoying movement-based Epics.
Beyond that though, his lack of damage (Epic Strike power notwithstanding) means that he will need his teammates to dispatch the enemies he stalls – pair him with fragile, high-damage Companions to protect and let them do the heavy hitting.
Suggested Builds
---
Halt!
Hold the Line 3
Repel Boarders 2
Face Me!
Hold the Line 3
Cheap Shot 2
Pre-emptive Polearm

Hold the Line 1
First Strike 2
Repel Boarders 2
Crab Hermit (★☆☆☆☆)
Class: Witchdoctor
Recruits at: your level +2
Promotes at: N/A
Buy for: 4,495 Crowns
How to unlock: Complete Saving What Remains in Granchia
Summary
Ah, the infamous Crab Hermit.  While not exactly a joke companion, this elderly crustacean struggles to bring anything relevant to a pirate's crew.
The thing is… he actually has a decent Epic pool, and a unique Power to boot.  He is also the only companion in the game who is able to learn Retribution – the magic equivalent of Vengeance Strike.  If his stats were a bit better, and he picked up a promotion somewhere down the line, he could be a really fun Witchdoctor companion (and goodness knows we could use a few more of those).
As he is now, however, I can't really recommend him for anyone.  His accuracy and damage both leave something to be desired, his defensive stats make him pretty fragile, and his summoned pet is more of an annoyance than a threat.
Suggested Builds
---
Bitter Hermit
Witch Hunter 1
Retribution 3
Shell-slinger
Witch Hunter 1
Jobu's Ruse 1
Mojo Rising 1
Coward's Bane 1
Magical Duelist
Witch Hunter 2
Retribution 1
Intuition 1
Privateer Companions
Monquisitor (★★☆☆☆)
Class: Privateer
Recruits at: your level +2
Promotes at: level 30
Buy for: 4,495 Crowns
How to unlock: Complete The Fruit of Creation in Zenda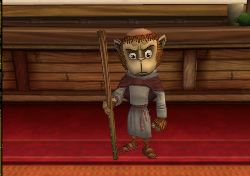 Summary
No one expects the Monquisitor!  And for good reason, too: aside from a reasonable anti-Witchdoctor niche based on his starting Epic, there is very little that the Monquisitor can do that any number of other companions cannot.
A mid-game promotion gives him some extra punch, but not enough to recommend him.  And that's sad, because this little guy has one of the best critical animations in the game IMO.
Suggested Builds
---
Heretic Hunter
Witch Hunter 3
Blade Storm 2
Divine Vengeance
Witch Hunter 1
Vengeance Strike 2
First Strike 2
Holy Fervour
Witch Hunter 1
Blade Storm 3
First Strike 1
Musketeer Companions
Ridolfo Capoferro (★★★★★)
Class: Swashbuckler
Recruits at: your level +2
Promotes at: levels 27, 38, and 50
Buy for: 4,495 Crowns
How to unlock: Complete The Resistance Lives On! in Sivella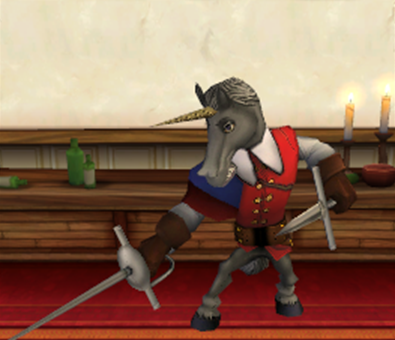 Summary
Ridiculous name aside, Ridolfo Capoferro is one of the strongest Lesser Companions in the game.  Able to be promoted an astounding three times, this fanciful fencer also gains access to all of the classic Swashbuckler Epics – and with seven to choose from, you'll be spoiled for choice.
Even more so than with other companions in this series, feel free to take my suggested builds as mere inspiration for your own crew; it's hard to make a truly bad companion out of Mr. Capoferro.
With a couple more Talents, and maybe a better Power (or two), Ridolfo could easily overtake the likes of El Toro, Comtessa Argento, or even Fan Flanders in combat effectiveness.  But as things stand now, he still shines brightly among the ranks of the Lesser Companions.
Suggested Builds
---
Pride of the Resistance
Riposte 3
Relentless 2
Blade Storm 2
Honorable Duelist
Riposte 1
First Strike 3
Relentless 2
Blade Storm 1
Crowd Control
Riposte 1
First Strike 2
Relentless 2
Repel Boarders 1
Blade Storm 1
Witchdoctor Companions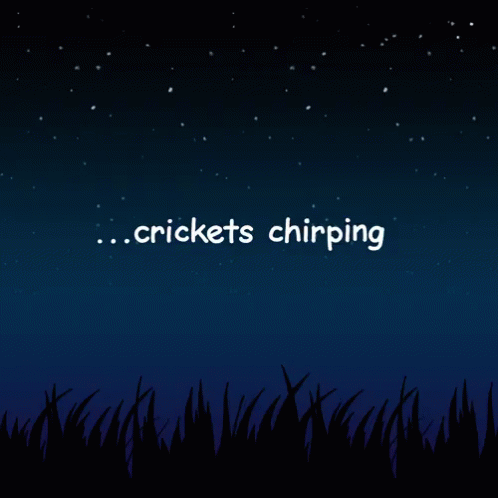 Well this is awkward.  Witchdoctors are the only pirates that don't pick up any new companions at all in Monquista or the first part of Valencia  – but don't worry, our spooky friends will find plenty of followers in the next world.  And speaking of things to come…
That's a wrap for Monquista and Valencia! Join me next time as we explore the largest, longest, and most companion-heavy world in the spiral: Cool Ranch. See you there!