January 23, 2017  March 11, 2019
Wizard101 – Mirage Master Guide
---

---
The latest world for Wizard101 – Mirage – has been around for quite a while now, but shall we reverse the sands of time once more? On the last day of November (best month ever), Mirage hit the live realm bringing with it some very cool changes, such as:
Level 120 and 'Champion' title
Divide spells
Pip conversion
Faction vendors
Castle Magic
The Arcanum Apartment
Legendary Weapons
New lvl 120 Henchmen available from the Crown Shop
Other cool art and sound changes
Read the full update notes here. If you are still to venture into this mysterious desert world, you should read up on what to expect to be more prepared! You will also want to make use of misthead's 'Mirage Main Quest Line Guide' to track your progress.
 Zone Pricing 

Mirage is divided in a total of 6 sections, each priced at the regular price of 1995 crowns.
Spells

Ice School: Climaclysm
Fire School: Scorching Scimitars
Storm School: Iron Sultan
Myth School: Snake Charmer
Life School: Llamasu
Death School: Qismah's Curse
Balance School: Sand Worm
Click here to take a deeper look at the brand new lvl 118 spells' animations, and to read Eric's explanation on how the new divide mechanic works.
Familiar faces
Zeke and Eloise somehow found their way to Mirage… before us! How do they keep pulling that off? Anyway, walk up to them in Caravan to get their training point quests (click the images!).
Time for a challenge
Head over to the Sands of Time (Mirage's finale) and duel against the greatest of shadows thanks to Vanessa Mythdust's Sands of Doom Guide!
Gear Up!
Check out the newest lvl 120Â gear dropped from the Sands of Time.
Legendary crafted weapons from Ignus Ferric.
Faction Vendors and Housing
Brand new to Wizard101! Check out these Faction Vendors.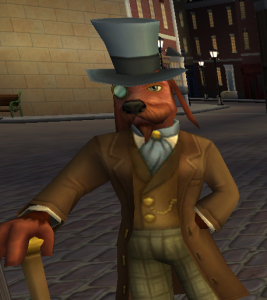 If you are a creative wizard, Castle Magic is what you were waiting for!
Find out more on the brand new tapestries that came with this update.
Miscellaneous Updates
Mirage Pet Bosses: Roaming the deserts

Big thanks to everyone involved in the creation of these guides!
What are your thoughts about the Mirage update? Is there anything you wish to add or change? Let us know in the comments below!